| | |
| --- | --- |
| BIO: NATURALLY 7 – BIO 2012 For Naturally 7, the turning point came in the fall of 2007. From quiet success all over Europe they have been propelled onto the world stage, performing before millions of people. As the special guest of internationally acclaimed singer Michael Bublé, Naturally 7 have been met with standing ovations nightly in Europe, the U.K., Canada, Australia and the U.S! It was 2009 when the group truly hit the ground running. In January they played to a packed house at London's Pigalle, which included a number of famous faces – Coldplay's Chris Martin, legendary musician and producer Brian Eno. The next day, by invitation the group joined Coldplay and Eno in the studio. From the UK, Naturally 7 travelled to California, where they performed at the prestigious TED (Technology, Entertainment, Design) Conference, receiving a standing ovation. "Perhaps the most memorable presentation involved Naturally 7, a group of seven musicians who practice something they call "Vocal Play". It's hard to describe their act other than saying each of them used their voices in unison to recreate a different musical instrument from drums to brass instruments to guitars. They made beatboxing look like child's play. Their Wall of Sound song, earned them a standing ovation." (Daniel Sieberg/CBS News). While the road ahead looks brilliant – to truly understand Naturally 7's meteoric rise, one must first look at the whirlwind, that has been, the last 3 years. 2008 was nothing short of remarkable and the highlight reel, one to take note of. In May they made their national U.S. Television debut on Ellen and joined Bublé for a guest appearance on The Today Show. More recently, they opened for Jay Leno in Las Vegas and performed at his 'Tonight Show', were guests on Tavis Smiley, performed at NARM, helped celebrate Quincy Jones' 75th Birthday in Montreux and greeted a hometown crowd at Madison Square Garden. Following that show, they travelled to London to play the renowned Royal Variety Television show, capping the evening off, by meeting His Royal Highness Prince Charles. With their rich harmonies, an unbelievable ability to replicate instruments and a stage presence that can be felt in every seat of the house, Naturally 7, the first local play group ever, are amazing, charming fans where ever they perform. Today Naturally 7 are Roger Thomas (musical director, arranger, 1st Baritone, Rap), Warren Thomas (percussion, guitar, clarinet, 3rd tenor) Rod Eldridge (1st tenor, scratching, trumpet), Napoleon (Polo) Cummings (4th Tenor, guitar), Dwight Stewart (2nd baritone, vocals, trumpet), Garfield Buckley (2nd Tenor, Harmonica) and "Hops" Hutton (Bass). The origins of the group date back to New York City in 1999 when Roger Thomas started the group with his brother, Warren, and five other talented singers they had come to know over the years from singing around the city. Having been in and out of several traditional male groups over the years, Roger developed an affinity for a cappella sounds and a unique ability to create distinct harmony arrangements. When invited to sing at a major a cappella competition in New York, they won the competition, moved onto the nationals and took away two more wins. Riding the wave of this newfound success and still unable to decide if Naturally 7 were going to be an a cappella group or a traditional band, Roger had a novel idea: they could be both. He remembered as a child, his brother Warren always wanted a drum set but their mother always told him no because it was just too noisy. So Warren learned to make true drum sounds, with different ways of making the kick, toms, snare, cymbals, and other drum sounds, to compensate for not having real drums to play. Roger approached Warren with the idea from their childhood, and asked if he could become the band's drummer, so to speak, to accompany Naturally 7 on up-tempo songs. The idea evolved, and the other band members found unique aspects of their own voices to determine which members would BE which instrument. After all, Roger thought, if the human voice truly was an instrument, it should not matter which instrument it needed to be. And for Naturally 7, it really didn't matter; "VOCAL PLAY" was born. What is the difference between Vocal Play and a cappella? A cappella is defined as singing without instruments. Vocal Play is singing AS instruments, and BECOMING an instrument with the voice. What makes Naturally 7 special, is that every instrument sound that they sing is created from the human voice. There are no actual drums, guitars, horns, flutes, or any other instrument that is heard when listening to them perform; it's the band members playing each of their vocal instruments. The group has recorded a number of CD's over the years – "Non Fiction" (2000) the aptly titled "What Is It" (2003), "Christmas …It's A Love Story" (2004) and "Ready II Fly" (2006). The latter contains the YouTube-hit "Feel It (In the Air Tonight"). Naturally 7's now famous Paris subway performance of the song, has received over four and a half million hits on YouTube alone and the number of people discovering the group, adds to that figure daily. The song turned into a Top 3-chart-success in France, Belgium and South Africa and made the single charts in other European countries, such as Germany, Switzerland, Italy and Portugal. In January 2009, the group released a special album, 'Wall Of Sound' exclusively for the UK and Ireland, to commemorate their participation at the 'Royal Variety Performance'. The album contained known material from previous albums, as well as 5 brand-new tracks and entered the British Album-Charts in the first week after release at #29. They have appeared on The Late Late Show with Craig Ferguson, performing "Stardust" with Michael Bublé. In November 09, the group travelled to Bermuda, taking part in Quincy Jones' 2009 Bermuda Music Festival performing before an enthusiastic crowd! February of 2010 saw Naturally 7 spend three weeks in Vancouver as performance guests during the Olympic Winter Games and in March they returned as Special Guests on Bublé's 'Crazy Love'-Tour around the World! Naturally 7's most recent CD/DVD 'VocalPlay, contains self-penned originals such as "SOS (Anybody Out There)," power ballad "If You Love Me", the Motown-influenced "Ready or Not", the Latin 768 and a duet with Michael Bublé on the Dinah Washington classic, "Relax Max". The bonus DVD includes HD Live material from their Madison Square Garden performance, extensive interviews with each group member as well as their video clips. In the fall of 2010 Naturally 7 along with Ludacris were featured on the title track of Quincy Jones' new CD – Soul Bossa Nostra that led to a performance on The View in November. They continued to tour the world with Michael Buble, receiving standing ovations nightly and rave reviews: "Openers Naturally 7, a seven –piece vocal group from New York who at one point joined Buble during his set, delivered a jaw-dropping vocal symposium. To call them an a cappella group would be a gross understatement, for they performed songs with trumpets, electric guitars, bass cello, harmonica, a full drum kit, and more – using only their voices. It was like a striking optical illusion, only aural. (Boston Globe, Nov 2010) "Rarely does an opener melt the crowd like Naturally 7 did. By the time their half hour set ended, all too soon, many jumped to their feet to give the stellar musicians a standing ovation." In February 2011, Naturally 7 performed at the BET Honours, receiving a standing ovation for "Rockit" their Herbie Hancock tribute song. Another stand out moment came in August when they were invited to take part in the Martin Luther King Jr. National Memorial Week Celebrations. "Silver Bells" became their next collaboration with Michael Bublé, appearing on his multi-million selling and chart topping Christmas album. They also made a guest appearance on his first NBC special and joined him for a performance on The Today Show. In the spring of 2012 Naturally 7 recorded a DVD in Hamburg "All Natural Live", which will be released this winter. In June the group made a return appearance at the Playboy Jazz Festival at the Hollywood Bowl, receiving a standing ovation from the crowd of 18.000! As 2012 continues to unfold, Naturally 7 will have toured Europe, South America, South Africa, Asia, Australia, Canada and the U.S. When not on the road they have been in the studio recording material for a new release in 2013. Their phenomenal talent, coupled with a live show that many consider to be one of the best in the world, has Naturally 7 poised for continued success! | |
Latest Tweets
| | |
| --- | --- |
| 2/24 @ 9:35 AM | Naturally7 - THIS WEEKEND!! As this year's #BlackHistoryMonth comes to an end, join us in celebrating many of the great artists… https://t.co/VAelFIMwJ3 |
| | |
| --- | --- |
| 2/22 @ 11:16 AM | Naturally7 - We are so excited to be hosting the Salute To The Bend A Cappella Festival with @towertheatrebnd tickets are availa… https://t.co/6TeSY7tYXW |
| | |
| --- | --- |
| 1/30 @ 3:04 AM | Naturally7 - Happy Birthday, Roger! 🥳 As Hannibal from The A-Team would say, "I love it when a plan comes together!" Throwback… https://t.co/85l2gwDd8G |
MORE TWEETS
Latest Articles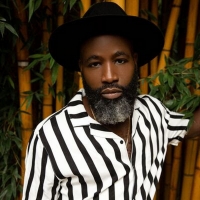 Sanya N'Kanta Shares New Song 'Waste My Time'
by TV News Desk - January 20, 2021
Today, the Jamaican-born, Charlotte-based musician Sanya N'Kanta has shared his new song 'Waste My Time.'...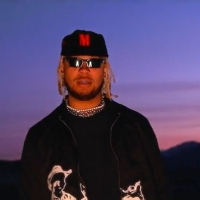 Miles Releases Official Video for 'Desperados'
by TV News Desk - January 19, 2021
Elektra Records singer-rapper MILES has released the official music video for his latest single "Desperados."...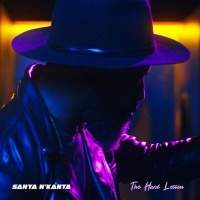 VIDEO: Sanya N'Kanta Shares New Video for 'The Hard Lesson'
by Stage Tube - November 19, 2020
Today, the Jamaican-born, Charlotte-based musician Sanya N'Kanta has shared a video for his single 'The Hard Lesson.'...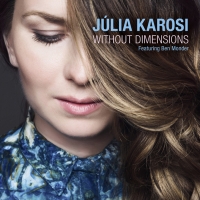 Vocalist Júlia Karosi's WITHOUT DIMENSIONS Is Out Now
by BWW News Desk - October 16, 2020
For over a decade, vocalist Júlia Karosi has been at the forefront of the Hungarian music scene due to her distinctive style that expertly synthesizes jazz and classical sensibilities....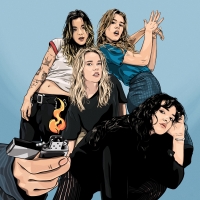 The Aces Tap Fickle Friends For 'Kelly' Remix
by TV News Desk - August 28, 2020
Today, pop prodigies The Aces release the Fickle Friends remix of their queer anthem, 'Kelly.' The remix follows the critically acclaimed release of The Aces' sophomore album, Under My Influence, out via Red Bull Records. Get it here. ...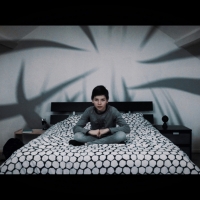 Indie Rock Band Saint Mars Shares 'Ocean Blues' Video
by BWW News Desk - July 24, 2020
Saint Mars have shared the music video for their single, 'Ocean Blues', which was released the 10th of July via Grá Mór Phonic Records....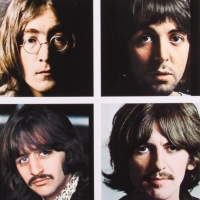 BWW Exclusive: THE BEATLES 101 GREATEST SONGS OF ALL TIME - Ranking the Best of John, Paul, George & Ringo (Including Their Solo Hits)
by Peter Nason - May 12, 2020
BWW Reviewer Peter Nason chooses the 101 greatest Beatles songs, including some of the fab four's solo works. They're all here: 'Twist and Shout,' 'In My Life,' 'Helter Skelter,' 'Imagine,' 'Something,' 'Maybe I'm Amazed,' 'Let It Be.' See if your favorites made the grade!...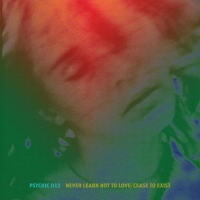 Psychic Ills Release 'Never Learn Not To Love / Cease To Exist'
by TV News Desk - March 31, 2020
Earlier this month, the music world mourned the loss of Psychic Ills founder, frontman, and songwriter Tres Warren. At the time of his death, Warren was overflowing with creativity, actively writing new songs, and excited about the next phase of the band....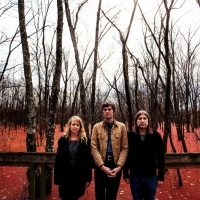 Country Westerns Share New Track From Fat Possum Debut
by TV News Desk - March 12, 2020
Nashville rockers Country Westerns have shared 'Anytime,' the next single from their self-titled debut album (out May 1, 2020 on Fat Possum Records). BrooklynVegan debuted the track, noting that 'Country Westerns make twangy rock n' roll with a punk energy that is in the same tradition as The Replac...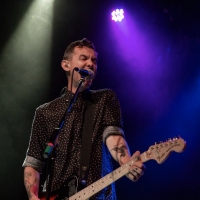 Sparta Releases New Track 'Empty Houses,' Announces More Tour Dates
by TV News Desk - February 21, 2020
Sparta are returning with a new album Trust The River on April 10 and today the El Paso band featuring Jim Ward shares a new single off the LP, "Empty Houses.' Of the track Ward notes, "Our bass player Matt Miller brought in the completed music and lyrical concept for 'Empty Houses' and I fell in lo...