Latest Articles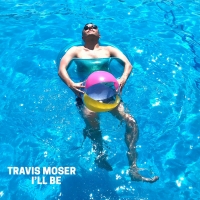 Cabaret And Concert Performer Travis Moser Throws It Back With New Single Release, 'I'll Be'
by BWW News Desk - April 17, 2020
Cue up that episode of 'Dawson's Creek,' put on your best hemp necklace and grab a bottle of Sun-In! Travis Moser, a staple of the New York City cabaret scene, is throwing it back to 1998 with his brand new single, 'I'll Be.'... (
more...
)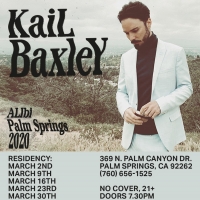 KaiL Baxley Shares New LP BENEATH THE BONES
by TV News Desk - March 09, 2020
Singer-songwriter KaiL Baxley has shared his new LP Beneath The Bones. Songs from the LP have seen praise from American Songwriter, Atwood Magazine, Glide and more.... (
more...
)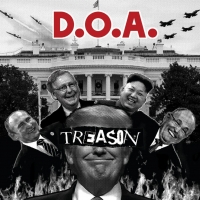 D.O.A. Announce TREASON & Dead Kennedys Tour Dates
by TV News Desk - February 26, 2020
If an actor or a reality show host can become president and wreak havoc around the world, then surely musicians have a time honored duty of reacting to that and speaking up for regular people. Punk rock legends D.O.A. have decided to do just that. That's why you have the new D.O.A. album: Treason.... (
more...
)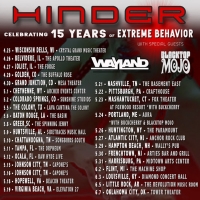 Hinder Announce 'Extreme Behavior' 15th Anniversary Tour
by TV News Desk - February 24, 2020
Multi-platinum rockers Hinder will hit the road to celebrate the 15th Anniversary of their debut Extreme Behavior, playing the LP live in its entirety for the first time ever. Extreme Behavior reached #6 on the Billboard 200 and #2 on the Top Rock Albums chart and the second single 'Lips of an Angel... (
more...
)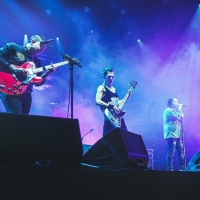 My Chemical Romance Announces First U.S. Tour In Nine Years
by TV News Desk - January 29, 2020
After performing a sold-out show at the landmark Shrine Expo Hall in Los Angeles on December 20, 2019, My Chemical Romance has announced a full U.S. tour beginning on September 9th in Detroit, MI and finishing on October 11th in Las Vegas, NV. The uncompromising rock group previously announced multi... (
more...
)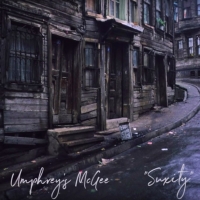 Umphrey's McGee Release New Single 'Suxity'
by TV News Desk - January 16, 2020
Improv-rock group Umphrey's McGee have always had an uncanny ability to melt down any genre of music, blend the molten styles, and hammer forge a new sound for each new song they write. While writing and recording their newest single, "Suxity," the ingredients were—in guitarist and co-writer Jake Ci... (
more...
)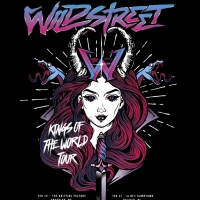 Wildstreet Announce U.S. Tour Dates For February
by TV News Desk - January 07, 2020
Wildstreet will kick off their first set of US tour dates since 2012 on February 20th at The Knitting Factory in Brooklyn, NY. The show will be the release party for their upcoming single, 'Born To Be'. The band has also announced tour dates in Colombia and Mexico in April. The band plans to be on t... (
more...
)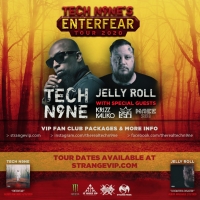 Tech N9ne Announces 2020 Tour and Drops 'Yeah No!' Music Video
by TV News Desk - December 20, 2019
Today, Tech N9ne announces the "ENTERFEAR Tour 2020" with Jelly Roll and drops a new music video, "Yeah No!" (feat. Mackenzie Nicole). "Yeah No!" was released in November on the ENTERFEAR - Level 1 EP; the five-track effort offered fans the first taste of Tech N9ne's next album, which is set for rel... (
more...
)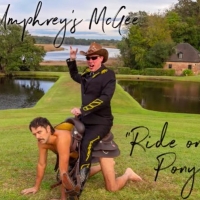 Umphrey's McGee Release New Single 'Ride On Pony'
by TV News Desk - December 12, 2019
Hot on the heels of their first annual Woodlands Music and Arts Festival in Charleston, SC, and gearing up for their first annual Rockjavik event in Reykjavik, Iceland, world-renowned improv-rockers Umphrey's McGee are ready to release new music. Earlier this year, on a show day in New Haven, CT, th... (
more...
)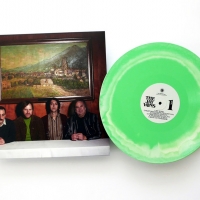 The Jay Vons Premiere Video For 'Keep Moving On'
by TV News Desk - November 21, 2019
The Jay Vons premiered a video for "Keep On Moving" today via Vents Magazine, prior to their debut album, The Word, arriving tomorrow via La Castanya. The New York City quartet will celebrate December 1 in Brooklyn at Union Pool.... (
more...
)