Latest Articles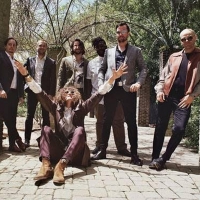 The Revivalists Release 'Made in Muscle Shoals' EP
by TV News Desk - January 30, 2020
Chart-topping rock band The Revivalists have surprised fans with the release of their Made In Muscle Shoals live studio EP and accompanying documentary, which was recorded and filmed at the legendary FAME Recording Studio in Muscle Shoals, Alabama and directed by Jay Sansone of Human Being Media. Ca... (
more...
)
Alessia Cara, Tory Lanez & More Nominated for the 2020 JUNO Awards
by TV News Desk - January 28, 2020
The nominees for the 49th Annual JUNO Awards were announced today by The Canadian Academy of Recording Arts and Sciences (CARAS) at a press conference attended by media and industry notables at the Canadian Broadcasting Centre (CBC), in downtown Toronto. JUNO Week 2020, hosted in Saskatoon, SK, will... (
more...
)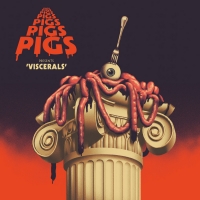 Pigs Pigs Pigs Pigs Pigs Pigs Pigs Announce New Album VISCERALS
by TV News Desk - January 13, 2020
'I learned long ago, never to wrestle with a pig,' reasoned George Bernard Shaw. 'You get dirty, and besides, the pig likes it.' ... (
more...
)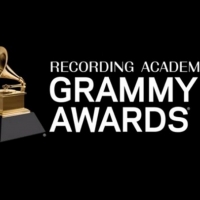 Lizzo, Billie Eilish, & Lil Nas X Lead GRAMMY Nominations - See Full List!
by TV News Desk - November 20, 2019
Recording Academy® President/CEO Deborah Dugan alongside Academy Chair of the Board of Trustees and renowned record producer Harvey Mason Jr., as well as GRAMMY Awards® host Alicia Keys and past two-time GRAMMY® nominee Bebe Rexha, today revealed nominees for the 62nd GRAMMY Awards in select categor... (
more...
)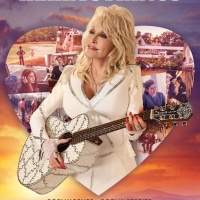 VIDEO: Netflix Releases the Trailer for DOLLY PARTON'S HEARTSTRINGS
by Stage Tube - November 05, 2019
The Dolly music you love, the stories you've been waiting for. Dolly Parton's Heartstrings is an anthology series that showcases the stories, memories, and inspirations behind her most beloved songs. New and classic Dolly music will score every episode. Each story will vary in tone, from love storie... (
more...
)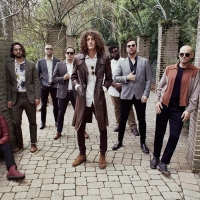 The Revivalists Announce Headlining 2020 Tour
by TV News Desk - October 22, 2019
Chart-topping rock band The Revivalists have announced their Into The Stars 2020 headlining tour, kicking off February 28th in Mashantucket, CT. The band will be making stops in Washington, DC, Chicago, St. Louis, Chicago, and more, including a stop at the iconic Radio City Music Hall in New York, N... (
more...
)
Desmond Child Unveils First Single from Live Album
by TV News Desk - September 27, 2019
The iconic Grammy-winning and Emmy nominated songwriter-producer Desmond Child has shared the first track, "Livin' On A Prayer" from his upcoming album DESMOND CHILD LIVE, available worldwide on October 25 via BMG. The track can be heard and serves as sneak preview to this new live album showcasing ... (
more...
)