| | |
| --- | --- |
| BIO: Every once in a long while, a special artist comes along whose talent speaks for itself. Michael Ray is that Artist, with the vocal abilities and powerful presence to match. This remarkably humble 24 year old Florida native leaves an indelible stamp on his audience and all those whom he touches with his music. Stop, look and listen. At the ripe age of 16, Ray was confident that he wanted to make a career of the musical legacy that had been handed down to him. He grew up in central Florida on 10 acres of land with his entire family living on the property. The togetherness of his musical family has become a metaphor for his entire life. Some of his earliest memories come from being onstage as toddler performing with the family band. It wasn't long before he started expressing himself further by penning his own material. "I was raised in a close and grounded blue collar family. I believe that comes through in my songwriting. I try to write things that you can relate to if you are 15 or 50. It is important to me that the song means something and moves you". This thoughtful approach is evident in his first self-titled record, produced by Dwight Baker (Kelly Clarkson, Alana Grace, and Bleu Edmondson). Ray's music and live shows have been attracting audiences and critics from all genres. His style has been compared to the likes of Gary Allan, Jason Aldean, and Waylon Jennings. His energetic personality, natural talent, and passion for music have enabled him to open for Blake Shelton, Rodney Atkins, Eric Church, Luke Bryan, Darryl Worley, and many more. The combination of Michael Ray's distinct tone, skillful writing, and determination make him a refreshing addition to the world of country music! | |
Latest Tweets
| | |
| --- | --- |
| 9/21 @ 3:45 PM | Michaelraymusic - Nobody told me becoming a Velocity Outdoor brand ambassador would be this fun 😂 🦃 Fired up for more campfire jam se… https://t.co/mW6wTuDjrr |
| | |
| --- | --- |
| 9/18 @ 1:48 PM | |
| | |
| --- | --- |
| 9/18 @ 4:53 AM | Michaelraymusic - Just pulling up to Paxton Illinois. Can't wait to see y'all tonight at Swine N'Dine |
MORE TWEETS
Latest Articles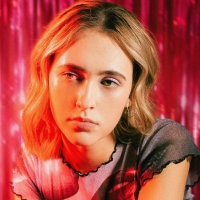 Ryan Wright Releases New Single 'U Were Never Mine'
by Michael Major - September 16, 2021
Ryan Wright has dropped her exciting new single "U Were Never Mine"! Her synth-pop single touches on being ghosted by someone you're into, and the unexpected devastation that comes from having a relationship collapse before it even begins.  ...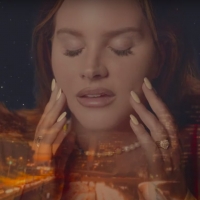 VIDEO: Lana Del Rey Releases Music Video for New Single 'Arcadia'
by Michael Major - September 08, 2021
The track is the fourth released single off of Del Rey's upcoming Blue Banisters album, following the title track, Text Book, and Wildflower Wildfire. The full album is available for pre-order now....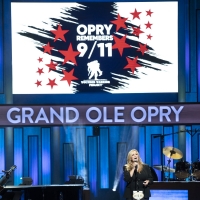 Circle Network, Grand Ole Opry & Wounded Warrior Project to Host CIRCLE REMEMBERS 9/11
by Michael Major - September 01, 2021
Programming will include performances from Trisha Yearwood, Billy Ray Cyrus, Brad Paisley, Little Big Town, and more. The day will also include inspiring and heartfelt storytelling from veterans, their families and friends....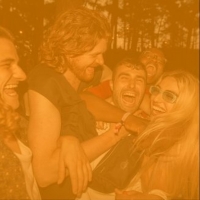 Fred Again.. Releases New Single 'Billie (Loving Arms)'
by Michael Major - August 31, 2021
The new track samples 'Your Loving arms', the 1994 cult dance floor single by Billy Ray Martin. After hearing the song for the first time during a night out with his friends, Fred used his cell phone footage from the dance floor in the song....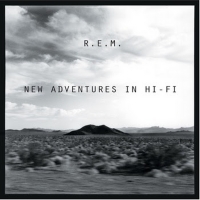 R.E.M.'s 25th Anniversary Reissue of 'New Adventures in Hi-Fi' Set for Release
by TV News Desk - August 24, 2021
An Expanded Edition is also available as a 2-CD or digital collection, including the remastered album along with B-sides and rarities....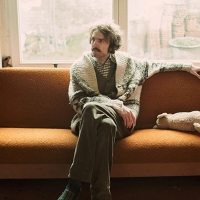 Toronto Lo-Fi Indie Popster Carpet of Horses Releases Sweet New Offering In "Honeybee"
by A.A. Cristi - August 18, 2021
Canadian artist Tobin James Stewart and his rock project Carpet of Horses unveil a dreamy new synco-pop, low-fi indie offering with this, CoH's recently released single, 'Honeybee' - available now. ...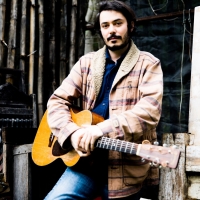 Max Gomez Releases New Video 'Key To The Highway'
by Sarah Jae Leiber - July 29, 2021
Max Gomez has also announced new tour dates for 2021, including performances at The Red River Folk Festival in September, an annual 4-day event held in the resort mountain town of Red River, New Mexico which Gomez curates....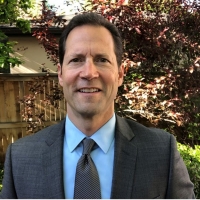 York Symphony Orchestra & Lawrence Golan Continue Successful Relationship
by Sarah Jae Leiber - June 29, 2021
He has been instrumental in dramatically raising the artistic level of the orchestra, tripling the size of the audience and bringing in record amounts of donations and sponsorships....