Latest Articles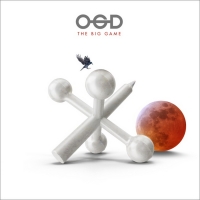 OGD To Release First Single From Forthcoming Debut Album
by TV News Desk - July 23, 2020
Young Love is the first single from NYC based power trio OGD from their forthcoming debut album The Big Game produced by master drummer Jerry Marotta (Peter Gabriel, Paul McCartney, John Mayer)....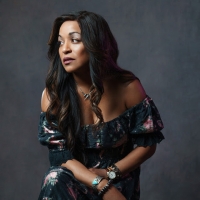 Daniela Cotton Brings 'A Different War' to ROCK FOR RELIEF Benefit
by BWW News Desk - July 01, 2020
Riding a new wave of critical acclaim from A Different War, her incredibly timely and most politically charged album to date, widely heralded Biracial blues-rocker DANIELIA COTTON has risen again into the light, fiercely and defiantly, to join a star-studded lineup for "Rock for Relief," the star-st...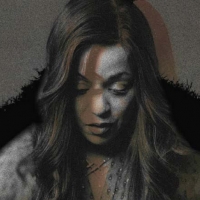 Danielia Cotton Re-Emerges With 'A Different War' To Confront Race, Gender, And Wealth
by BWW News Desk - May 13, 2020
Set for release May 29 on all major digital platforms through Cottontown Music, the six-song opus finds the "fiery rock vocalist" (American Songwriter), whose voice gives her songs "stunning power" (No Depression), speaking to these extraordinary times by unloading her sin while the world around her...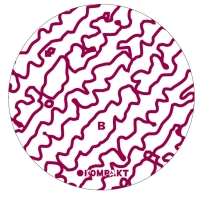 Kolsch Drops New EP & Announces Album
by TV News Desk - March 27, 2020
Techno icon Kölsch has unveiled 'Time / Sleeper Must Awaken', his second EP in quick succession, out 27th via Kompakt....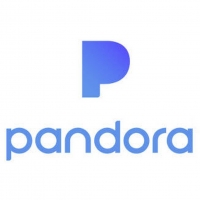 Pandora Launches Top Live Songs Station
by TV News Desk - March 23, 2020
As we all continue to navigate and respond to this new reality, one of the things a lot of us music fans are already missing is live music. In the absence of those experiences, and until we can all get out and support our favorite artists in person again, Pandora has programmed a brand new station t...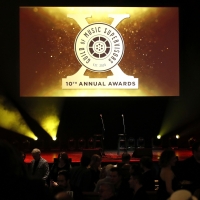 The Complete List of Winners from the 10th Annual Guild of Music Supervisors Awards
by TV News Desk - February 07, 2020
The Guild of Music Supervisors held its landmark 10th annual award ceremony this evening at The Wiltern in Los Angeles celebrating outstanding achievement in the craft of Music Supervision in movies, television, games, advertising, and trailers. Over 1,000 attendees joined the Guild to honor the 31 ...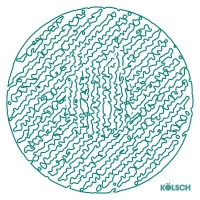 Kolsch Drops New EP SHOULDERS OF GIANTS / GLYPTO
by TV News Desk - January 24, 2020
Techno figurehead Kölsch has unveiled his polished new EP 'Shoulders Of Giants / Glypto', out 24th January via Kompakt....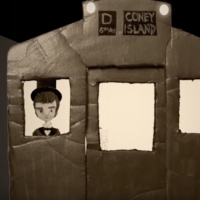 Michael Sackler-Berner Shares 'City Living' Video
by TV News Desk - November 19, 2019
On loan from Brooklyn rock band The Slim Kings, singer/songwriter/guitarist Michael Sackler-Berner's new video does not rock. It doesn't folk-rock either, as fans of his solo work might expect - it swings. In MSB's dreams, it's Bennett, Sinatra, or Martin, but there's a punk side to the track becaus...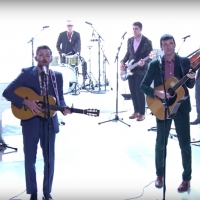 VIDEO: The Avett Brothers Perform 'Tell the Truth' on THE TONIGHT SHOW
by Stage Tube - October 09, 2019
The Avett Brothers performed 'Tell the Truth' on the Tonight Show Starring Jimmy Fallon on Tuesday. ...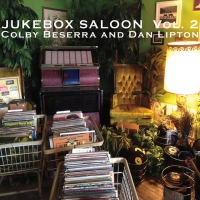 YELLOW SOUND LABEL's 'Jukebox Saloon Vol. 2' Out Now
by TV News Desk - September 27, 2019
YELLOW SOUND LABEL has announced that Jukebox Saloon Vol. 2, featuring Chicago-based vocalist Colby Beserra and New York keyboard whiz Dan Lipton, is available in digital and streaming formats starting today, Friday, September 27. Beserra and Lipton bring their strong musicality and love of a good s...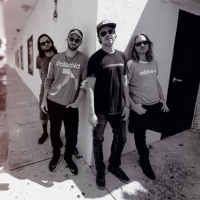 Electric Kif to Play Rockwood Music Hall Oct. 7
by TV News Desk - September 23, 2019
Electric Kif are a Miami-based power quartet that explore the boundaries between rock, jazz fusion and electronic drum & bass. Made up of bassist Rodrigo Zambrano, keyboardist Jason Matthews, drummer Armando Lopez and guitarist Eric Escanes, the "Kif" describe their music as "post-nuclear," a dynami...