| | |
| --- | --- |
| BIO: Some people think big. Some people think huge. And then there's Meat Loaf. For the past 35 years, the man born Marvin Lee Aday has been a towering monument on the musical landscape. His legendary 1977 album Bat Out Of Hell transformed this former high school football player, nightclub bouncer and stage actor into one of the great American rock 'n' roll icons. That record, with its staggering operatic sound and impassioned vocals, has sold more than 43 million albums worldwide - still one of the biggest-selling records ever. Meat Loaf's reputation as one of music's greatest artists was underlined by such masterpieces as Dead Ringer (1981), Bad Attitude (1984) and the Bat Out Of Hell sequels Bat Out Of Hell II: Back Into Hell (1993) and Bat Out Of Hell III: The Monster Is Loose (2006). Other artists might have tried to match his scale and copy his sound, but no one has come close. Now, more than 30 years after he exploded onto the world stage, Meat Loaf is back with a new record, Hang Cool Teddy Bear (a title taken from a line in the classic Russ Meyer trash movie Beyond The Valley Of The Dolls). From opener Peace On Earth to closer Elvis In Vegas, its 13 tracks drag the classic Meat Loaf sound kicking and screaming into the 21st century. "I wanted it big, I wanted it dramatic, I wanted a rock record," says Meat Loaf. "Yes, it sounds like a Meat Loaf record. But it sounds different too - it sounds new, it sounds fresh. It speaks to you in a different way." Much of this newfound energy can be put down to Meat Loaf's working relationship with his new collaborator, producer Rob Cavallo (Green Day, My Chemical Romance Paramore, Fleetwood Mac). For the singer, it was a chance to work with one of the hottest producers around. For Cavallo, it was an opportunity to work with a childhood hero and a proper rock 'n' roll legend. "Rob is the Number 1 rock producer in the world because he leaves his ego out of the equation and gives an artist his voice, making it sound better than the artist could even imagine," says Meat. "I was like a fisherman looking for a big mouthed bass. I put on the right worm. The first song I played to him, I hooked him. The second song, I nailed him." The pair hit it off immediately, and this electrifying creative partnership immediately raised the bar several feet. Meat Loaf brought more than 40 songs to the table, which the duo whittled down to the 13 that appear on the final record, including the furious 'Living On The Outside' and hilarious first single LosAngeloser. But there was one other piece to the jigsaw: Los Angeles-based screenwriter and director Kilian Kerwin, a long-time friend of the singer. As with every classic Meat Loaf album, Hang Cool Teddy Bear has a bigger concept. It was one of Kerwin's short stories that inspired the singer to come up with the album's striking narrative. "It's the story of a soldier," reveals Meat Loaf. "He's been in battle and he's lying face down on the ground. He can't move, but he turns his head and starts to see blood run across the ground, and so he thinks he's going to die. They always say you see your life flash backwards you when you're about to die. But his life flashes forward - into what possibly could happen. He sees what his life could be - the good and the bad. The songs are the different scenarios he finds himself in. It's not always the same time or the same place - but it's always the same woman. But I don't want to give too much away - I want people to work it out for themselves." To flesh out his vision, Meat Loaf enlisted a set of elite musicians to play on the album, including guitarists Tim Pierce, Darkness frontman Justin Hawkins (who co-wrote two songs for the album), Paul Crook and Randy Flowers, legendary bass players Chris Chaney and Kasim Sulton, genius keyboardist Jamie Muhoberac and the world's greatest rock drummer (just ask Rob Cavallo) John Micelli. Hang Cool Teddy Bear also features a stellar array of big-name guests, including Steve Vai (who appears on Love is Not Real), former Queen guitarist Brian May (who appears on Song Of Madness and Love Is Not Real), American Idol presenter Kara DioGuardi (who co-wrote and sings on If I Can't Have You) and Hollywood star Jack Black, who duets with Meat Loaf on Like A Rose. But the most surprising guest is Hugh Laurie - the English actor famous for starring in Blackadder and hit US TV show House. It was while making a guest appearance on the latter that Meat Loaf met Laurie and discovered that he was a classically-trained pianist. What else could he do but ask the actor to play piano on the song If I Can't Have You? "He was really nervous at first," recalls Meat Loaf. "It was strange seeing someone so confident on a TV set walk into the studio like he's a quivering mess. But he nailed it. He's talking about playing it with us if we ever go on American Idol." "What I love about Hugh, Jack and Kara," says Meat Loaf. "Is that sometimes you get people coming to the studio, and they have their manager and a bodyguard and an entourage - it's this endless stream of people. The 3 of them, they just drove up to the studio in their own cars, no bullshit no fronts, just real people. And I love real people." But for all the star guests, Hang Cool Teddy Bear is Meat Loaf's album – his own dirty little secret. More than four decades into his career, the man - and his voice - is as big, bold and important as ever. "How do I keep the fire burning?" he asks. "I don't know. I just do. I'd bet in advance that if I sat with somebody in a room and said to them, 'I'll give you five pounds if you don't go 'Whoah!' after the first song', they'd forget about the five pounds and they'd go 'Whoah!'. You can't help it. And it's like that across all the songs. This record is spectacular!" | |
Latest Articles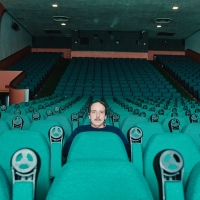 Har Mar Superstar Announces LP 'Roseville'
by Sarah Jae Leiber - February 04, 2021
Today, Har Mar Superstar announces his upcoming LP and shares the lead single 'Where We Began.' Roseville is out March 5th. The AV Club premiered the track, alongside a personal video from Sean Tillman announcing the pre-order for the vinyl's limited editions. ...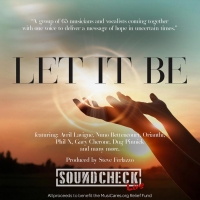 Soundcheck Live Releases Multi-Artist Cover of 'Let It Be' to Benefit MusiCares Relief Fund
by Kaitlin Milligan - May 12, 2020
With the support of the MusiCares Foundation, the team behind Soundcheck Live is bringing together 68 of the brightest stars in the music world to deliver a stirring performance of "Let It Be" for a good cause....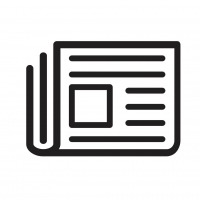 Musician Alan Merrill Has Died Due to Complications From the Coronavirus
by Stephi Wild - March 30, 2020
BroadwayWorld is saddened to report that Alan Merrill died on Sunday due to complications from coronavirus. He was 69....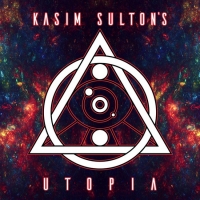 Kasim Sulton's Utopia Announces Winter Tour Dates
by Kaitlin Milligan - October 21, 2019
World renowned bass player Kasim Sulton will once again be celebrating his longtime association with the ground breaking progressive rock band Utopia and their legacy by performing a limited number of shows consisting entirely of Utopia music with a full band. The set list will be comprised of songs...
Desmond Child Unveils First Single from Live Album
by Abigail Charpentier - September 27, 2019
The iconic Grammy-winning and Emmy nominated songwriter-producer Desmond Child has shared the first track, "Livin' On A Prayer" from his upcoming album DESMOND CHILD LIVE, available worldwide on October 25 via BMG. The track can be heard and serves as sneak preview to this new live album showcasing ...

Caleb Johnson & The Ramblin Saints Featuring AMERICAN IDOL Season 13 Winner Set To Release New Album
by Tori Hartshorn - April 04, 2019
When a musician starts their career with such high praise from some of music's biggest names, it's a sign of big things to come. That sentiment rings true for "American Idol" Season 13 winner, CALEB JOHNSON, who's new album, BORN FROM SOUTHERN GROUND, set for release June 14 on Big Johnson Records. ...

Singer, Songwriter Hugh James Captures Spirit Of Brotherly Love On New Single 'My Brother's Shoes'
by Julie Musbach - September 24, 2018
Capturing the transcendent spirit of brotherly love like no other song in recent memory, Hugh James' compelling new gospel-soul single and video 'My Brother's Shoes' is a stunning and heartfelt reminder to all of us not to judge the lives of others till we've walked a few miles in their proverbial f...

City Winery Chicago Announces Special Holiday Show with AMERICAN IDOL Winner Kris Allen
by Kaitlin Milligan - September 18, 2018
City Winery Chicago, 1200 W. Randolph Street, announces a special holiday show with "American Idol" winner Kris Allen and more. The following shows go on sale to the public on Thursday, September 20 at noon. All tickets will be available at citywinery.com/chicago....