Latest Articles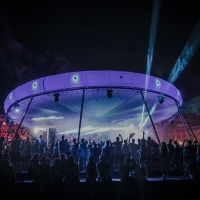 Epizode Festival Announces Independent Showcases & Final Lineup
by TV News Desk - November 04, 2019
The world's longest festival for music & art is back on Vietnam's island of Phu Quoc, from December 27 – January 7, 2020 and now EPIZODE announces its complete line-ups and showcases. This latest announcement shows that the programming of the festival goes far beyond night time bangers: sunsets and ...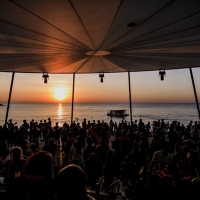 Epizode Music and Art Festival Returns for Fourth Edition, Dec. 27 to Jan. 7
by TV News Desk - September 12, 2019
Epizode Music and Art Festival returns for a much-anticipated fourth edition from December 27, 2019 – January 7, 2020. Situated on Vietnam's Phu Quoc Island, this idyllic setting boasts green-blue tropical seas, epis sunsets and white sand beaches, where every December the world's best house, minima...

EPIZODE³ Completes Its Huge Lineup With [A:RPIA:R], CRAIG RICHARDS, GUTI, PAN POT & More
by BWW News Desk - November 13, 2018
Breath-taking Epizode³ - one of the most exciting music and art festivals in the world, is set to take place in Vietnam's blissful island of Phu Quoc, from December 28th 2018 till January 8th 2019. Captivating festival now completes its huge lineup, with more than 70 names added on the bill includin...

The 2018 Red Bull Music Festival Berlin Confirms Lineup Including Janelle Monae, Pusha T, & More
by TV News Desk - July 18, 2018
For five weeks in September and October, Red Bull Music Festival touches down in Berlin, bringing its acclaimed program of concerts, club nights and public talks to music and cultural venues across the city....

MUTEK.SF Kicks Off This Thursday + Full Schedule Announced Feat. Tim Hecker, Mortiz von Oswald & More
by TV News Desk - May 01, 2018
MUTEK's inaugural edition in San Francisco kicks off this Thursday, taking place at 9 venues throughout the city and featuring cultural experiences of many types. Through live electronic music performance, AV experiences, panel discussions, art installations, and a specially curated culinary track, ...

MUTEK.SF Announces Culinary Events For Upcoming Festival May 3-6
by TV News Desk - April 24, 2018
Today the visionary international festival MUTEK.SF has announced culinary events for its upcoming edition in San Francisco May 3-6, the festival's first edition in the United States. Parallel to the forward-thinking music and arts programming, MUTEK.SF has curated a variety of culinary experiences ...

MUTEK Announces Complete Lineup for San Fransisco Festival This May
by TV News Desk - April 04, 2018
Today, MUTEK announces the complete lineup for the festival's first foray into the United States, taking place in San Francisco this May, providing a full picture of how the festival will unfold. Beyond the 33 artists announced in March, MUTEK.SF is thrilled to present the North American solo live p...