Latest Articles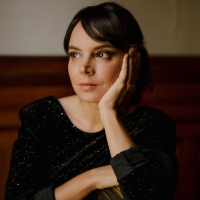 Sara Serpa Featured In Livestream Concert Presented By Hot Clube De Portugal, July 3
by BWW News Desk - July 01, 2020
On Friday, July 3, Hot Clube de Portugal will present groundbreaking vocalist and composer Sara Serpa  in a live-streamed concert. Serpa is celebrating her multimedia masterpiece Recognition.  She will be accompanied by guitarist André Matos and drummer João Pereira. For information visit https://ww...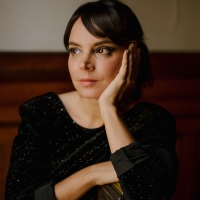 Sara Serpa Featured In Livestream Concert To Celebrate 'Recognition'
by BWW News Desk - June 18, 2020
...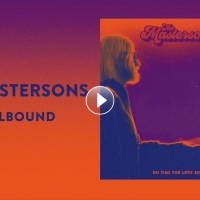 THE MASTERSONS Premiere New Song 'Spellbound'
by TV News Desk - February 12, 2020
Americana duo The Mastersons, aka Chris Masterson and Eleanor Whitmore, address the current state of the nation with their new song 'Spellbound,' premiering today with Billboard. They discuss the sentiments behind the track in an exclusive Billboard interview....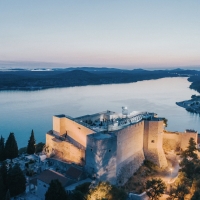 Dimensions Festival Announces Final Programme for 2020
by TV News Desk - February 04, 2020
Dimensions Festival completes its ambitious 2020 programme with the news that Underground Resistance Live, Ash Lauryn, Moritz Von Oswald, Batu, DVS1, JASSS, Voigtmann, Reiss, Youandewan, Huerta, Red Greg, Yak, Freakenstein, Charles Webster, LSDXOXO, Josh Cheon as well as new partners VBX, Love Muscl...
Alessia Cara, Tory Lanez & More Nominated for the 2020 JUNO Awards
by TV News Desk - January 28, 2020
The nominees for the 49th Annual JUNO Awards were announced today by The Canadian Academy of Recording Arts and Sciences (CARAS) at a press conference attended by media and industry notables at the Canadian Broadcasting Centre (CBC), in downtown Toronto. JUNO Week 2020, hosted in Saskatoon, SK, will...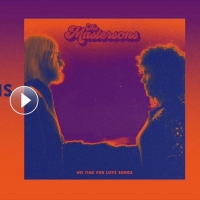 THE MASTERSONS Premiere 'Eyes Open Wide' From Their New Album
by TV News Desk - January 21, 2020
Singer-songwriters/multi-instrumentalists The Mastersons are premiering the first single from their upcoming Red House album, NO TIME FOR LOVE SONGS, today with The Bluegrass Situation. When they're not touring the world as valued longtime members of Steve Earle's band the Dukes, the musical and mar...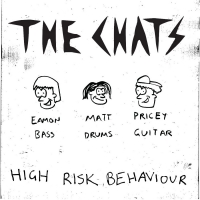 The Chats Announce Debut Album HIGH RISK BEHAVIOUR
by TV News Desk - January 16, 2020
The Chats have announced their debut album High Risk Behaviour, out March 27 on Bargain Bin Records/Cooking Vinyl Australia....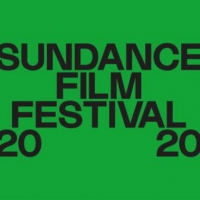 Sundance ASCAP Music Café Presents its 22nd Anniversary Lineup
by TV News Desk - January 07, 2020
ASCAP (The American Society of Composers, Authors and Publishers) announces an eclectic music lineup for its 22nd Annual Sundance ASCAP Music Café, taking place January 24 - 31, 2020 during the acclaimed Sundance Film Festival in Park City, Utah. Beginning at 2 p.m. each day, the Café will feature a...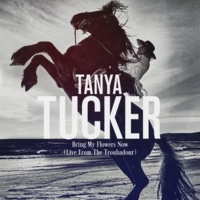 Tanya Tucker Debuts Special Version Of 'Bring My Flowers Now' (Live From The Troubadour)
by TV News Desk - December 13, 2019
Today Tanya Tucker unveils a special version of her multi-GRAMMY nominated song "Bring My Flowers Now" (Live from the Troubadour). This live version (written by Tanya, Brandi Carlile and Tim and Phil Hanseroth) was recorded during Tanya's triumphant two-night stand at the legendary L.A. club this pa...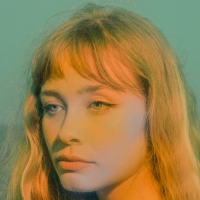 Alexandra Savior Shares New Single 'Howl' with Official Video
by TV News Desk - November 22, 2019
'Portland's mystery girl (VICE)' may no longer be a kept secret, but Alexandra Savior can never be fully figured out. Today, she shares 'HOWL,' the last single from her forthcoming album, The Archer, which will be released via Danger Mouse's 30th Century Records and announces the LP's release date: ...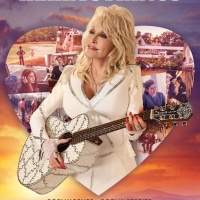 VIDEO: Netflix Releases the Trailer for DOLLY PARTON'S HEARTSTRINGS
by Stage Tube - November 05, 2019
The Dolly music you love, the stories you've been waiting for. Dolly Parton's Heartstrings is an anthology series that showcases the stories, memories, and inspirations behind her most beloved songs. New and classic Dolly music will score every episode. Each story will vary in tone, from love storie...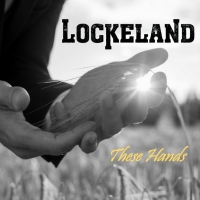 Lockeland Share Their Third Single 'These Hands'
by TV News Desk - November 01, 2019
Lockeland has announced the release of "These Hands," the third single by the up and coming and in demand country music trio. The song was penned by band members, Mark Vikingstad and Kyndon Oakes and recorded at Blue Grotto Sound in Nashville, TN. Recently the trio provided direct support for CAM at...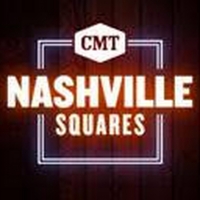 CMT'S NASHVILLE SQUARES Hosted by Bob Saget to Premiere on November 1
by TV News Desk - October 04, 2019
CMT today announced that its new gameshow series, a?oeCMT's Nashville Squares,a?? will kick off with a two-episode premiere on Friday, November 1st at 8p/7c. Hosted by comedian Bob Saget, the all-new series puts a country music twist on the classic game show a?oeHollywood Squares,a?? following in th...