Latest Articles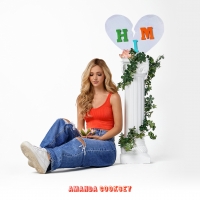 Amanda Cooksey Releases Debut Album 'Him'
by Michael Major - October 29, 2021
Cooksey collaborated with fellow songwriters Michael August, Steve Lester, Austin Nivarel, Jason Saenz, Liz Hengber and Evan Cline to tell the bittersweet story of a relationship ending and the aftermath that everyone can relate to. Listen to the new album now!...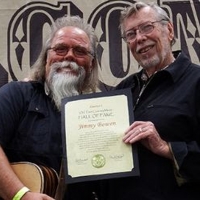 Jimmy Bowen Inducted Into Old Time Country Music Hall of Fame
by Kaitlin Milligan - October 14, 2019
Seasoned music artist Jimmy Bowen was recently recognized by the National Traditional Country Music Association and inducted into the Old Time Country Music Hall of Fame for his significant contributions of preservation, promotion and performance of traditional Country music locally, nationally and ...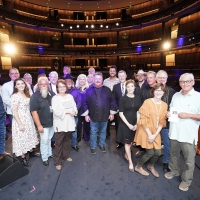 Jimmy Bowen Pays Tribute to Earl Thomas at the Country Music Hall of Fame
by Kaitlin Milligan - September 18, 2019
Jimmy Bowen had a successful run with Earl Thomas Conley for seven years in his band playing acoustic guitar and also played  mandolin on 'Brotherly Love.' Bowen was recently honored play onstage as he joined other Artists who were fans of Conley and gathered at the CMA Theatre at the Country Music ...

2019 Tin Pan South Performers & Schedule Released
by Tori Hartshorn - February 26, 2019
The schedule for the 27th Annual Tin Pan South Songwriters Festival Presented by Regions Bank was released yesterday exclusively through the Tin Pan South App, and today, the schedule and full list of performers were added to TinPanSouth.com. Close to 400 songwriters in a variety of genres are alrea...

John Berry, Releases New EP, 'Thomas Road'
by Kaitlin Milligan - November 30, 2018
Grammy winning singer/songwriter, John Berry, has released his latest project with an exclusive announcement in Billboard Magazine. The EP, "Thomas Road," is named after the street he grew up on in Decatur, GA and where his passion and love for music took a hold of his desire to become a recording a...
Sara Evans' New Album 'Words' Hits No. 1 on iTunes Within Hours of Release
by Caryn Robbins - July 24, 2017
Words, the highly anticipated new album from multi-platinum country star SARA EVANS, is out now! Released July 21, the project quickly hit #1 on the iTunes Country chart within hours of release and is already earning immense praise from fans and critics alike....
Sara Evans Gears Up for 'Words' Out 7/21; Pre-Order Now
by Caryn Robbins - July 19, 2017
Multi-platinum country star SARA EVANS is gearing up for her highly anticipated new album, Words, out July 21. Check out Entertainment Tonight for an online exclusive behind the scenes look at the making of Words....