Latest Articles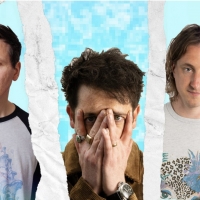 THE WOMBATS Share Video For 'If You Ever Leave, I'm Coming With You'
by Sarah Jae Leiber - August 25, 2021
The viral success of Oliver Nelson's remix of their 2015 hit "Greek Tragedy" on TikTok has enraptured a whole new generation of fans, a feat they've managed to continually repeat since their 2007 debut A Guide To Love, Loss & Desperation....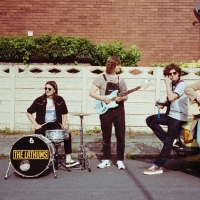 The Lathums 'doomed' Video Shoot Rescued By Dance Troupe!
by Alexa Criscitiello - August 18, 2021
A masterpiece only made possible with the power of community spirit; the colourful cast of performers responded to a last-minute, open call after the original shoot stalled.  ...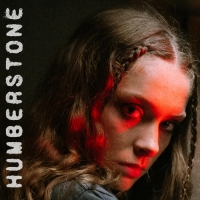 Holly Humberstone Announces First-Ever US Tour Dates
by Sarah Jae Leiber - August 10, 2021
Kicking off this fall, Holly will play a trio of shows that span coast to coast, from The Roxy Theatre in Los Angeles, to Austin City Limits Music Festival, to The Bowery Ballroom in New York City....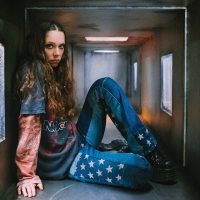 Holly Humberstone Announces Highly Anticipated Sophomore EP 'The Walls Are Way Too Thin'
by Sarah Jae Leiber - August 04, 2021
When Holly Humberstone entered the studio with Matty Healy, frontman of one of Holly's favorite bands, The 1975, it was mid-pandemic and the 21-year-old felt a yearning for human connection....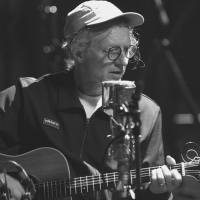 John Power Releases New Single 'Grounded Truth'
by Sarah Jae Leiber - July 22, 2021
A  song  about  "looking  within  yourself  to  find  universal  truths  as  an antidote to all the noise we are subject  to  in  our  daily  lives  right  now",  the  lyrics  find  one  of  the  Northwest's  most  thoughtful  and intelligent songwriters at his most wistful and observational best....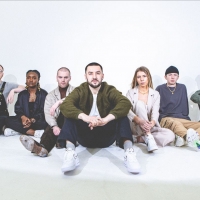 Project Hilts Announce Debut EP 'Still Here'
by TV News Desk - July 21, 2021
'Dark Side' is a smooth soulful moment on the Still Here EP, where Liv Browning's stunning vocals are matched by the slick rap of Hilts, which ebbs and flows such as the highs and lows of the relationships it addresses. Beneath this all is a funky bassline, expansive brass sections, danceable drums ...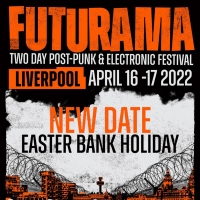 Futurama Festival Postponed, Rescheduled to Easter Weekend 2022
by Sarah Jae Leiber - July 13, 2021
The organisers state that: "We apologise for the inconvenience but the increasing COVID infection rate, plus the latest delay in lifting restrictions without the necessary assurances and guidance from the Government, has made it impossible to put the festival on this year.'...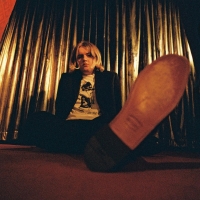 Oscar Lang Releases New Single 'Thank You'
by Sarah Jae Leiber - July 06, 2021
On "Thank You," Lang explains it "is all about growing up, accepting your mistakes, and being thankful for the fact that they allow you to learn about yourself and change." ...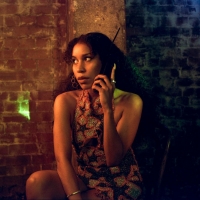 Charlotte Dos Santos Releases New Single & Video 'Away From You'
by TV News Desk - July 06, 2021
"Away From You" is the first taste of new music from Charlotte since 2020's critically acclaimed EP Harvest Time, which featured the breathtaking lead title track, playlisted at BBC 6music, and the sonically stunning single "Helio."...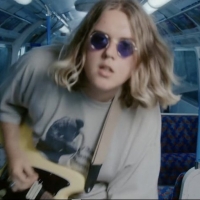 Oscar Lang Releases Video For '21st Century Hobby'
by TV News Desk - June 29, 2021
All three singles demonstrate Lang's versatility and growth as a songwriter, highlighting Chew The Scenery's scuzzy indie rock dynamics, psychedelic flourishes, and orchestral grandiosity....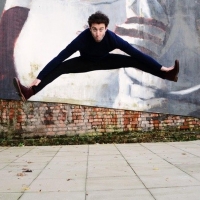 GRANFALLOON Announces Forthcoming Album 'Positive Songs'
by TV News Desk - June 28, 2021
Granfalloon is the principal project of Richard Lomax, a Manchester-based songwriter and producer who has been constantly creating since 2003....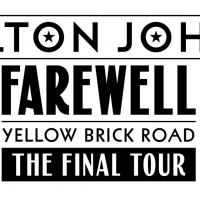 Elton John's 2022 Tour Dates; Return of 'Farewell Yellow Brick Road' Tour
by TV News Desk - June 23, 2021
A series of new US and UK tour dates have been announced....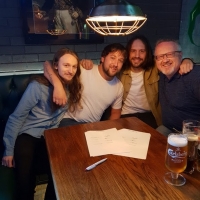 MEXICAN DOGS Sign To Fretsore Records
by Sarah Jae Leiber - June 17, 2021
A Liverpool band with big ambitions and an even bigger sound, the trio of Gaz Wilcox (ex-Bribes), Carl Rooney and Sonny Winder-Rodgers are confirmed to be releasing their debut EP with the label later this year. ...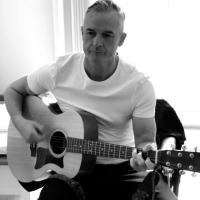 Bluenose B Pays Tribute to Troubled People in New Singles 'Mother's Love' & 'Trundle Trolley Blues'
by Sarah Jae Leiber - June 16, 2021
Aside from the subtle musical and lyrical nod to Bruce Springsteen's 'Born In The USA', Bluenose B takes influences from the likes of Glass Animals, David Bowie and Prince, to name a few....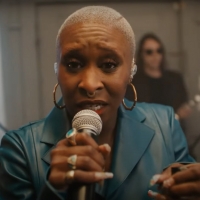 VIDEO: Cynthia Erivo Performs 'The Good' on THE LATE SHOW WITH STEPHEN COLBERT!
by Stage Tube - June 08, 2021
The single hails from her forthcoming album 'Ch. 1 Vs. 1' due out on September 17th on Verve Records....