Latest Articles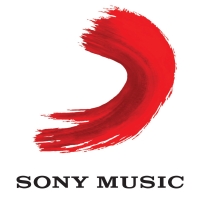 New Carlos Santana Documentary in the Works at SONY
by Michael Major - May 20, 2022
Featuring never-before-seen or heard archival footage and music, the film will offer an intimate and exhilarating look inside the mind of an elemental force of contemporary music and tell the incredible story of Santana's life – from a fourteen-year-old street musician to a ten-time Grammy-winning a...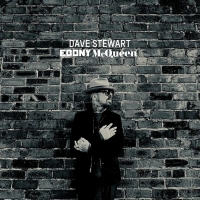 Dave Stewart Releases 'Ebony McQueen' Album and Box Set
by Michael Major - May 20, 2022
Written and produced by Stewart, Ebony McQueen was recorded at Nashville's legendary Blackbird Studio and his own Bay Street Recording Studio in the Caribbean, with contributions from an array of top vocalists, session players, and a 60-piece Budapest Scoring Orchestra....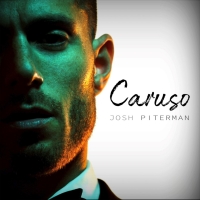 Upcoming PHANTOM Star Josh Piterman Releases New Single 'Caruso'
by Michael Major - May 20, 2022
Recorded between London and Melbourne, the EP is a musical collaboration with UK friend, producer & songwriter, Steve Anderson who he began working with throughout the first lockdown of 2020. Anderson has worked with artists like Kylie Minogue, Michael Jackson, Sting, David Bowie, Take That, Westlif...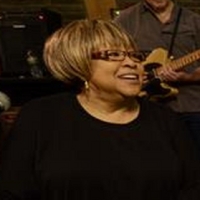 Mavis Staples & Levon Helm to Release New Album 'Carry Me Home'
by Michael Major - May 19, 2022
'Carry Me Home' is an album of music recorded live in the summer of 2011 by renowned artists Mavis Staples and Levon Helm at Levon Helm's Studios in Woodstock, NY. Out today is Staples and Helm's poignant rendition of The Staple Singers song 'This May Be The Last Time" alongside a new video featurin...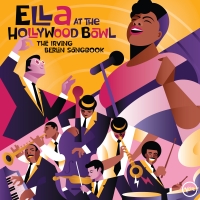 Unreleased Ella Fitzgerald Live Album 'Ella At The Hollywood Bowl: The Irving Berlin Songbook' Sets Release
by Michael Major - May 13, 2022
Ella Fitzgerald Sings The Irving Berlin Songbook, The First Lady Of Song performed selections from that album live at the Hollywood Bowl. Conducted and arranged by Paul Weston, who also arranged and conducted the studio sessions, this concert marked the only time that Ella performed these iconic arr...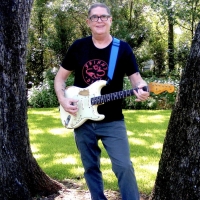 Paul Leary of Butthole Surfers Announces Reissue of Debut LP
by Marissa Tomeo - May 12, 2022
Today, Paul Leary (Butthole Surfers) announces a reissue of his debut LP, The History of Dogs (originally shared in 1992), due June 17 via Shimmy-Disc/Joyful Noise. To commemorate the announcement, he has shared a brand new single and bonus track off the record entitled 'Speedo Man,' along with an a...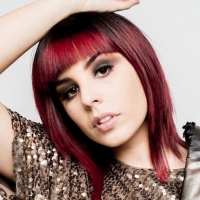 Pop Singer/Songwriter NEDY Announces 2022 'You Matter Tour'
by Michael Major - May 11, 2022
NEDY will be bringing her lively spirit to a stage near you, performing her latest single "Made To Be" along with other uplifting music that will have crowds on their feet. NEDY hopes to touch hearts and send messages of encouragement to each audience on the 'You Matter Tour.' With dates continuousl...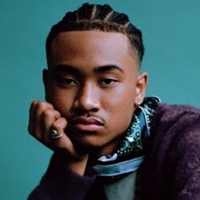 Dylan Sinclair Shares Breakout EP 'No Longer in the Suburbs'
by Michael Major - May 11, 2022
The confessional EP includes previously released singles "Lifetime" and "Suppress" as well as new focus track "Open", which passionately lays a promise to be more reciprocal within a relationship. Listen to the 8-song coming-of-age record that finds the Toronto-based, Filipino-Guyanese artist steppi...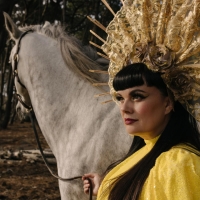 Tami Neilson Shares 'Baby, You're A Gun'
by Michael Major - May 11, 2022
Award-winning country soul singer-songwriter Tami Neilson has shared "Baby, You're A Gun," available today via Outside Music at all DSPs and streaming services. A striking lyric video premieres today at YouTube. "Baby, You're A Gun" marks the latest single from Neilson's game-changing fifth studio a...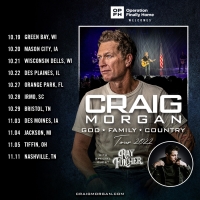 Craig Morgan Announces 'God, Family, Country' Tour 2022
by Michael Major - May 09, 2022
Country music star and Army veteran Craig Morgan will launch his headlining Operation Finally Home Welcomes "God, Family, Country Tour 2022" with Craig Morgan this fall, playing eleven theater and auditorium dates in October and November, including a very special Veterans Day Show on November 11 at ...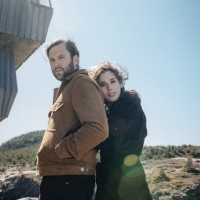 JUNO-Nominated Canadian Folk Duo Fortunate Ones Release New Single, 'Anchor'
by Marissa Tomeo - May 08, 2022
Today, JUNO-nominated, Canadian Folk Music Award-Winning duo Fortunate Ones have shared their new single "Anchor," the next preview from their upcoming studio album That Was You and Me, out June 3 via Sonic Records. "Anchor" is a tender declaration of unwavering love and commitment, which has arrive...