Latest Articles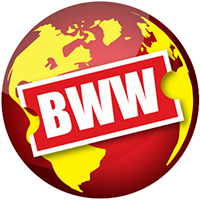 Shefik To Moderate LGBTQ+ Discussion With Bruce Cohen, Christopher Donaldson, Peppermint, And Kareem Ferguson
by BWW News Desk - August 06, 2020
Out of over 5,000 festivals in the world, Hip Hop Film Festival founded by CR Capers — is the only festival to focus on writers, directors, and producers who grew up in the global culture of hip-hop. The world tour is well underway, after recently completing successful stops in South Africa, Italy, ...
BWW Exclusive: In Honor of Gay Pride - THE 101 GREATEST LGBTQ SONGS/ANTHEMS OF ALL TIME - from Judy Garland to Lady Gaga, from Gloria Gaynor to Frank Ocean
by Peter Nason - June 24, 2020
Happy Gay Pride! BWW Reviewer Peter Nason chooses the 101 greatest LGBTQ songs and anthems from 1920-2020. See if your favorite songs or artists made the grade!...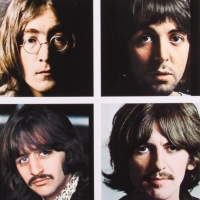 BWW Exclusive: THE BEATLES 101 GREATEST SONGS OF ALL TIME - Ranking the Best of John, Paul, George & Ringo (Including Their Solo Hits)
by Peter Nason - May 12, 2020
BWW Reviewer Peter Nason chooses the 101 greatest Beatles songs, including some of the fab four's solo works. They're all here: 'Twist and Shout,' 'In My Life,' 'Helter Skelter,' 'Imagine,' 'Something,' 'Maybe I'm Amazed,' 'Let It Be.' See if your favorites made the grade!...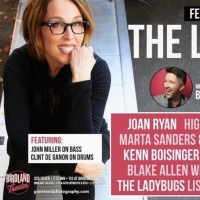 The Line Up with Susie Mosher Plays the Birdland Theatre
by TV News Desk - February 25, 2020
he "variety show" is the latest format that's coming to all the major clubs like Birdland, Feinstein's / 54 Below, and the Green Room; as the title suggests, it aggregates a variety of performers, mostly singers (and mostly Broadway-oriented), but also more than a few jazz artists and / or comedians...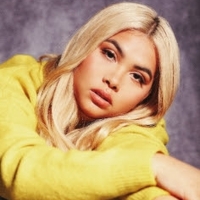 Hayley Kiyoko Shares New Single 'she'
by TV News Desk - January 14, 2020
Hayley Kiyoko has shared 'she,' the final single on her bold and brave I'M TOO SENSITIVE FOR THIS SHIT project. On the upbeat anthem, the trailblazing Pop star sings about self-empowerment and knowing your self-worth....