Latest Articles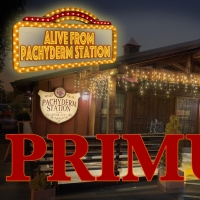 Primus Announce Virtual Concert 'Alive From Pachyderm Station'
by Sarah Jae Leiber - November 30, 2020
On December 11, Primus will stream the one-of-a-kind virtual concert Alive From Pachyderm Station....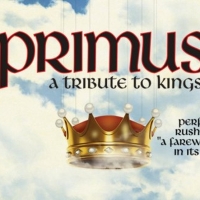 Primus Announces A Tribute to Kings Tour
by Kaitlin Milligan - February 18, 2020
Primus will pay homage to prog-rock legends Rush this summer with A Tribute to Kings, a cross-country tour that will feature the Bay Area trio playing Rush's classic 1977 album A Farewell to Kingsin its entirety, in addition to their own music....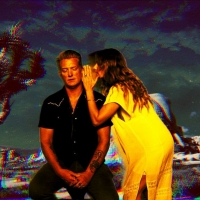 Desert Sessions Releases Video for 'If You Run' From Desert Sessions Vol. 11
by Kaitlin Milligan - February 13, 2020
Joshua Homme's collaborative motley crew Desert Sessions follow up the recent fever dream vision of their "Easier Said Than Done" clip with the latest music video from Desert Sessions Vols. 11 & 12 (aka respectively Arrivederci Despair and Tightwads & Nitwits & Critics & Heels) (Matador):  'If You R...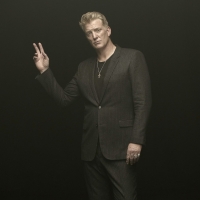 Desert Sessions Releases 'Easier Said Than Done' Video
by Kaitlin Milligan - January 30, 2020
Joshua Homme's Team of Crazed Collaborators Announce 'The Bizarre Bazaar", a Bi-Weekly Series of Desert Sessions Inspired Artwork Auctions for Charity with Limited Edition Quilt by Ben Venom....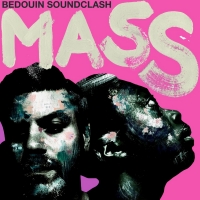 Bedouin Soundclash Continues Its U.S. Tour To Support Latest Release, MASS
by Kaitlin Milligan - December 16, 2019
Toronto rock duo Bedouin Soundclash just released their critically-acclaimed fifth studio album MASS via Easy Star Records/Mr. Bongo/Sony Canada. The duo is currently touring with Matisyahu with a handful of northeast dates to close out 2019....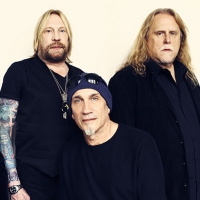 Gov't Mule to Perform at the Capitol Center for the Arts
by Kaitlin Milligan - August 12, 2019
 Gov't Mule returns to the Capitol Center for the Arts (CCA; Concord, NH) on Wednesday, September 18, 2019 at 7:30PM.  The show is presented by the CCA and Kirschner Concerts....

The Claypool Lennon Delirium Share New Track AMETHYST REALM
by Tori Hartshorn - February 14, 2019
Leading into the release of their sophomore album South of Reality on February 22nd via ATO Records, The Claypool Lennon Delirium are keeping busy. Today, the dynamic duo released a new track, 'Amethyst Realm', following last week's release of an animated video for first single 'Blood and Rockets'....

New Episode of SPEAKEASY to Features Intimate Conversation Between Lenny Kravitz and Sean Lennon
by Tori Hartshorn - January 22, 2019
The critically acclaimed conversation series Speakeasy continues its fourth season with an episode featuring four-time Grammy Award-winning musician Lenny Kravitz and singer and songwriter Sean Lennon. The revealing conversation illuminates the duo's long standing friendship, Kravitz' career from ch...

Whiskey Bayou Records Releases 'Pain By Numbers' By Acclaimed Guitarist, Eric McFadden
by Alexa Criscitiello - September 28, 2018
Whiskey Bayou Records proudly releases Pain By Numbers, the new album by acclaimed guitarist-vocalist, Eric McFadden....

Primus Announces Final 2018 Tour Dates
by Tori Hartshorn - July 16, 2018
Just when you thought it was over, Primus announces a three glorious weeks of headlining dates this fall in support of their ninth studio album, The Desaturating Seven, out now on ATO Records.  The Desaturating Seven has brought Les Claypool (lead vocals, bass), Larry LaLonde (guitar) and Tim Alexan...

New PRIMUS Songs Revealed For The Next Seven Days
by Danielle Kfare - September 22, 2017
With only one week remaining until the release of the new Primus album The Desaturating Seven, Les Claypool's alter ego Christopher P. Bacon will be reading excerpts from the rainbow goblin-filled children's book that inspired the record and revealing one song each day at Noon EST until the album's ...
The Claypool Lennon Delirium Release 'Lime and Limpid Green' EP Today
by Caryn Robbins - August 04, 2017
In the summer of 2016 Les Claypool and Sean Lennon formed The Claypool Lennon Delirium and combined their imaginative, psychedelic powers to release their debut album The Monolith of Phobos. A year later they have returned with Lime and Limpid Green, a covers EP of the music that has inspired their ...