Latest Articles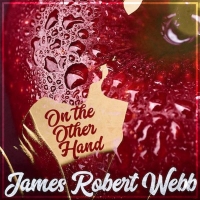 James Robert Webb Covers Iconic 'On The Other Hand'
by TV News Desk - April 09, 2021
This cover comes after Webb released "A Horse Named Freedom" last month, as well as his radio single "Okfuskee Whiskey," which totals over 250,000 streams and is growing on all music platforms....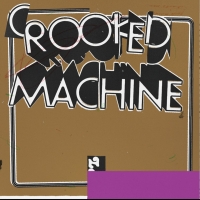 Róisín Murphy Announces 'Crooked Machine'
by TV News Desk - April 07, 2021
Like the original LP it is segued as a continuous listening experience, ingeniously and seamlessly edited, one that encourages repeated revisits to fully explore the magic at work....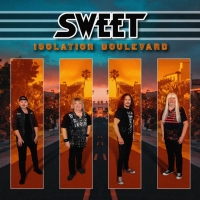 Sweet Release New Album 'Isolation Boulevard'
by TV News Desk - March 22, 2021
Much to the excitement of fans worldwide, Sweet has released a new album "Isolation Boulevard" which is a reworking of many of the original tracks including the latest single "Set Me Free," written by original guitarist and producer Andy Scott....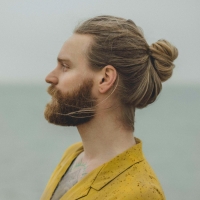 Sam Ryder Announces Exclusive Debut Show Broadcast March 19
by TV News Desk - March 11, 2021
The track was written and produced in collaboration with Jamie Hartman (Ivor Novello Award, BMI Pop Award, Brits Award, other credits: Rag n Bone Man, Calvin Harris, Lewis Capaldi, Celeste, Louis Tomlinson) with additional production from Dan Grech-Marguerat....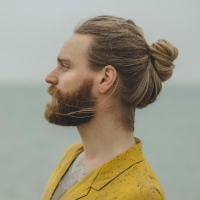 Sam Ryder Announces Debut Single 'Whirlwind'
by TV News Desk - February 24, 2021
"Whirlwind" – how else could you begin to describe the journey that Sam has been on over the past year? He has spent much of his adult life touring in metal and rock bands, lived in Hawaii for a while and even owned a vegan coffee shop before closing it down and deciding the time was right to pursue...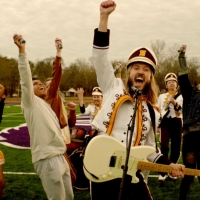 Moon Taxi Releases Official Music Video For Latest Single 'Say'
by TV News Desk - February 17, 2021
Originally premiered on MTV, the "Say" music video brings to life the track's uplifting energy as Moon Taxi, dressed as a school's marching band, comes together on a high school football field to perform the song. ...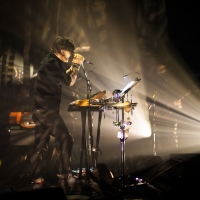 Alex Henry Foster Announces New Live Album 'Standing Under Bright Lights'
by TV News Desk - February 16, 2021
The new live album, recorded at the Festival International de Jazz de Montréal in 2019, has footage of previously unreleased track, The Son of Hannah released today. It's the first track from the live recording heard only by fans who attended this epic show....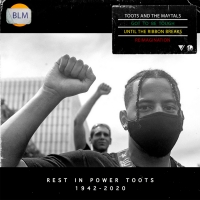 Trojan Jamaica & BMG Release Re-Imagining of 'Got To Be Tough'
by BWW News Desk - February 05, 2021
Today, Trojan Jamaica/BMG officially released the powerful Until The Ribbon Breaks' re-imagination of Toots and The Maytals' 'Got To Be Tough' (the title track of the album released in August via Trojan Jamaica / BMG). ...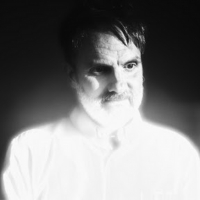 BWW Interview: Mike Viola Talks New Album, Adam Schlesinger, and a DEWEY COX Musical
by Sarah Jae Leiber - December 11, 2020
The Grammy-nominated singer/songwriter Mike Viola will release his latest studio album, 'Godmuffin,' on December 11th. ...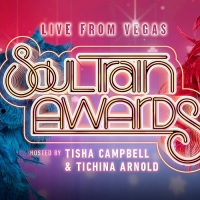 Tisha Campbell & Tichina Arnold Will Host the 2020 SOUL TRAIN AWARDS
by TV News Desk - November 11, 2020
Today BET announces the hosts and nominees for the '2020 SOUL TRAIN AWARDS' across 12 different categories....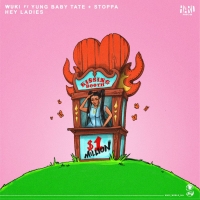 Yung Baby Tate, Wuki & Stoppa Release 'Hey Ladies'
by TV News Desk - September 24, 2020
Grammy-nominated producer Wuki links up with platinum singer/rapper Yung Baby Tate and Houston rapper Stoppa on a new single 'Hey Ladies'....