Latest Articles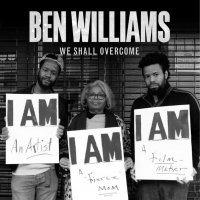 Ben Williams Shares 'We Shall Overcome' for MLK Day
by TV News Desk - January 20, 2020
In honor of Martin Luther King Jr. Day, acclaimed Grammy-winning bassist, composer and bandleader Ben Williams today shared his powerful rendition of the civil rights classic 'We Shall Overcome" via Billboard. With Frank Ocean-esque R&B production and a world class band, the track is a unifying call... (
more...
)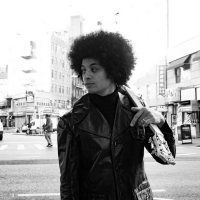 José James Announces 'No Beginning No End 2' LP
by TV News Desk - November 22, 2019
Back with his beguiling mix of jazz, R&B, pop and soul, singer-songwriter and producer José James today announces a brand new future soul album, No Beginning No End 2. Coming out March 6 on his own label Rainbow Blonde Records, he's just shared smooth first single "I Need Your Love," featuring GRAMM... (
more...
)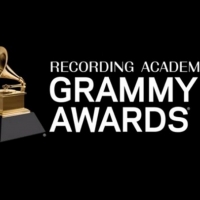 Lizzo, Billie Eilish, & Lil Nas X Lead GRAMMY Nominations - See Full List!
by TV News Desk - November 20, 2019
Recording Academy® President/CEO Deborah Dugan alongside Academy Chair of the Board of Trustees and renowned record producer Harvey Mason Jr., as well as GRAMMY Awards® host Alicia Keys and past two-time GRAMMY® nominee Bebe Rexha, today revealed nominees for the 62nd GRAMMY Awards in select categor... (
more...
)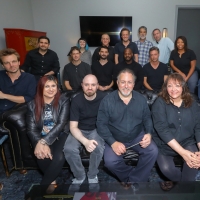 BMI Mentors Emerging Composers Through its 22nd Annual Conducting Workshop
by TV News Desk - August 26, 2019
 Broadcast Music, Inc. (BMI) celebrated the 22nd annualConducting Workshop for Visual Media Composers with a final scoring session at Nathan Barr's Bandrika Studios in Tarzana, California on August 24. The workshop provided eight rising composers the chance to hone their conducting skills under the ... (
more...
)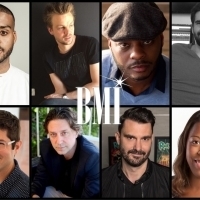 BMI Announces The Participants For 2019 Conducting Workshop For Visual Media Composers
by BWW News Desk - July 10, 2019
BMI (Broadcast Music, Inc.) announced today the selected participants for its 22nd annual Conducting Workshop for Visual Media Composers, led by BMI Classic Contribution Award winner, conductor and composer Lucas Richman. Beginning August 13, the elite group will spend two weeks sharpening their con... (
more...
)

José James & Lalah Hathaway Duet on Cover of Bill Withers' LOVELY DAY
by BWW News Desk - September 17, 2018
José James joins voices with Lalah Hathaway on a joyful new duet version of Bill Withers' classic song "Lovely Day," which is available to stream or download today. The track features bassist Pino Palladino, keyboardist Kris Bowers, guitarist Brad Allen Williams, drummer Nate Smith, and a horn arran... (
more...
)

MURS To Release New Album A STRANGE JOURNEY INTO THE UNIMAGINABLE 3/16
by BWW News Desk - March 14, 2018
This Friday, March 16, on his 40th birthday, legendary LA rapper MURS will be releasing his new LP, A Strange Journey Into The Unimaginable, the most personal body of work the MC has ever created.... (
more...
)
Vieux Farka Toure & Julia Easterlin Release TOURISTES Album Today
by BWW News Desk - September 18, 2015
In the summer of 2014, as Malian guitarist Vieux Farka Touré passed through New York, he got together with American vocalist Julia Easterlin for an impromptu studio session. Though this was the first time the two had met, in that session something divine happened, transcending what each was capable ... (
more...
)