BIO:

John Leventhal is a Grammy Award-winning musician, producer, songwriter, and recording engineer who has produced albums for Michelle Branch, Rosanne Cash, Marc Cohn, Shawn Colvin, Rodney Crowell, Jim
Latest Articles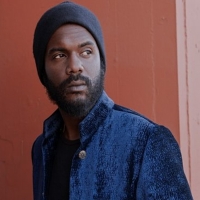 Gary Clark Jr. Releases Original Song 'Valley of Last Resort'
by Sarah Jae Leiber - December 15, 2020
Rounding out a prolific year earmarked by diverse collaborations and blockbuster performances including his most recent critically-acclaimed release "Valley of Last Resort."...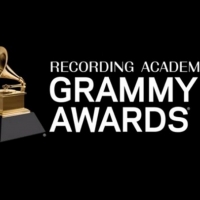 Lizzo, Billie Eilish, & Lil Nas X Lead GRAMMY Nominations - See Full List!
by Kaitlin Milligan - November 20, 2019
Recording Academy® President/CEO Deborah Dugan alongside Academy Chair of the Board of Trustees and renowned record producer Harvey Mason Jr., as well as GRAMMY Awards® host Alicia Keys and past two-time GRAMMY® nominee Bebe Rexha, today revealed nominees for the 62nd GRAMMY Awards in select categor...

Musco Center Presents Rosanne Cash with John Leventhal
by Kaitlin Milligan - January 09, 2019
 Musco Center for the Arts at Chapman University presents Rosanne Cash with husband and songwriting partner John Leventhal on February 2 at 7:30 pm. In her Musco Center debut, the eldest daughter of country music icon Johnny Cash brings to Orange County, her new tour of the critically acclaimed albu...

The Blind Boys of Alabama Comes to Marcus Center's Wilson Theater at Vogel Hall
by Tori Hartshorn - November 13, 2018
The Blind Boys of Alabama have the rare distinction of being recognized around the world as both living legends and modern-day innovators. They are not just gospel singers borrowing from old traditions; the group helped to define those traditions in 20th century and almost single-handedly created a...

Elton John AIDS Foundation Fall Gala to Honor Patricia Hearst, Gayle King will Host and Sheryl Crow will Perform
by Kaitlin Milligan - September 12, 2018
On Monday, November 5, 2018, the Elton John AIDS Foundation (EJAF) will host its annual New York Fall Gala at Cipriani 42ndStreet in New York City.  At this year's gala, EJAF Founder Sir Elton John and Chairman David Furnish will honor Ford Foundation President Darren Walker, philanthropist Patricia...

Blind Boys of Alabama Earn Grammy Award Nomination
by Danielle Kfare - December 01, 2017
Iconic gospel group Blind Boys of Alabama received this week their tenth nomination from the 2018 60th Grammy Awards. In the American Roots Music Field, they received the nom for 'Best American Roots Performance' for their song 'Let My Mother Live' off their latest album Almost Home, released this s...