Latest Articles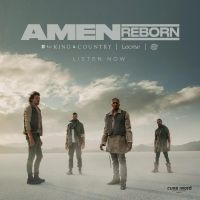 For KING & COUNTRY Releases New Single Amen (Reborn)' Feat. Lecrae + The WRLDFMS Tony Williams
by Chloe Rabinowitz - January 29, 2021
Four-time GRAMMY Award-winning duo and Curb | Word Entertainment recording artist for KING & COUNTRY today released their brand-new single and lyric video for "Amen (Reborn) [feat. Lecrae + The WRLDFMS Tony Williams]," a song about renaissance and renewal....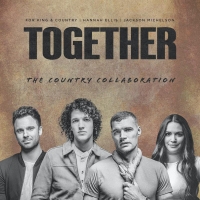 For KING & COUNTRY to Release TOGETHER (The Country Collaboration)
by Chloe Rabinowitz - December 30, 2020
On December 31st, four-time GRAMMY award-winning duo and Curb | Word Entertainment recording artist for KING & COUNTRY will release "TOGETHER (The Country Collaboration)," a brand-new rendition of their multi-week No. 1 hit....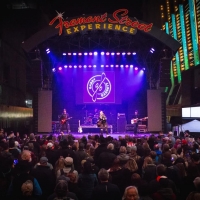 Chart-Topping Country Music Sensations Perform During Downtown Hoedown
by Sarah Jae Leiber - December 05, 2019
On Wednesday, Dec. 4, Fremont Street Experience kicked off ten days of country with free live entertainment during the 33rd Annual Downtown Hoedown in downtown Las Vegas. Rodeo fans celebrated the return of Wrangler National Finals Rodeo (NFR) and danced the night away under the newly renovated Viva...

Stoney's Rockin' Country Raises Over $26,000 for ACM Lifting Lives
by Kaitlin Milligan - April 23, 2019
Las Vegas' leading nightclub, Stoney's Rockin' Country, raised over $26,000 for the ACM/Academy of Country Music's Lifting Lives program to-date from a series of concerts. Concerts like Party for a Cause and stand-alone special concert events help Stoney's play a vital ongoing role in participating ...

CMA Fest Announces More than 100 Additional Performances June 7 - 10
by Macon Prickett - May 24, 2018
CMA Fest has announced more than 100 additional performances throughout Downtown Nashville Thursday through Sunday, June 7-10. Xfinity Fan Fair X is back and more exciting than ever featuring three stages packed with artist performances, panels and meet and greets, in addition to music and lifestyle...

Give a Listen to Curb Records' Newcomer Jackson Michelson
by Caryn Robbins - November 13, 2017
The long awaited debut single Rollin', from Curb Records newcomer Jackson Michelson is here. The infectious, up tempo song, written and produced by Michelson showcases his style of driving high-energy rhythm with good natured hooks, a style that he adopted while on the road paying his dues with n...