Latest Articles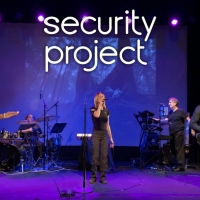 The Security Project Plays The Timeless Music of Peter Gabriel Re-Envisioned On 'Expect The Unexpected' Tour
by Michael Major - April 18, 2022
Rounding out the band from Shriekback and Sky Cries Mary is Michael Cozzi on guitar and co-founder of Gig Performer David Jameson on keyboards and Eigenharp. The addition of Happy Rhodes, with her 4-octave vocal range, fulfills the band's promise of re-envisioning the music of Peter Gabriel....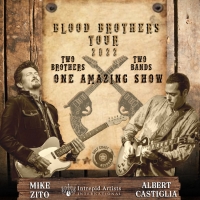 Mike Zito and Albert Castiglia Join Together for BLOOD BROTHERS Blues Tour
by Marissa Tomeo - April 01, 2022
Gulf Coast Records announces what promises to be THE blues music tour of the year: "Blood Brothers," featuring Blues Music Award-winners Mike Zito and Albert Castiglia, which kicks off in late March and goes through April.  ...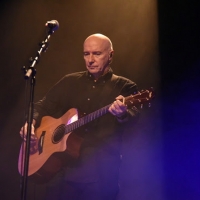 Midge Ure Returns to Tour North America This Fall
by Sarah Jae Leiber - July 01, 2021
The last time Ure toured the states was in early 2020 with his one man 'Songs, Questions and Answers' and in spring 2020 the 1980 Tour hit New Zealand and Australia just at the same time as Covid-19....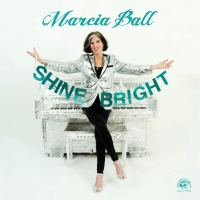 Marcia Ball Will Perform in New York on April 6
by Sarah Jae Leiber - March 10, 2020
Texas-born, Louisiana-raised pianist, songwriter and vocalist Marcia Ball -- the official 2018 Texas State Musician -- will give two performances at The Iridium in New York on Monday, April 6, 2020....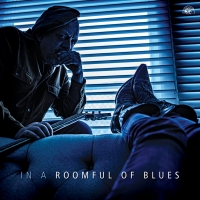 Roomful of Blues Celebrates New Release in New York on March 26
by Sarah Jae Leiber - February 27, 2020
Roomful of Blues, the world-renowned, horn-powered, houserocking blues band, will celebrate the March 13th release of their new Alligator Records CD, In A Roomful Of Blues, with a live performance on Thursday, March 26, 2020 at The Iridium in New York. The Rhode Island-based group has been delightin...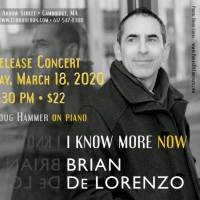 Brian De Lorenzo Debuts Second Solo Album with Concert in Cambridge
by Abigail Charpentier - February 24, 2020
Following the official release of his "I KNOW MORE NOW" CD on February 21, award-winning actor and cabaret singer BRIAN De LORENZO will dazzle Greater Boston audiences with music from his new album and some past favorites, at a concert on Wednesday, March 18 at Harvard Square's OBERON, 2 Arrow Stree...
Jazz Promo Services Begins 20th Year of Serving the Jazz Community
by Abigail Charpentier - January 11, 2020
Ever since it was formed in 2001, Jazz Promo Services has been an important force in publicizing the music, events and news of the jazz world. Among the pioneers and innovators in utilizing E-mails for publicity (he can contact virtually anyone in the jazz and music industry), Jim Eigo works with hu...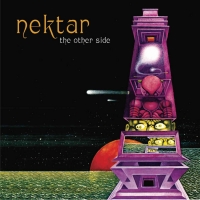 Nektar Return With New Studio Album THE OTHER SIDE
by Kaitlin Milligan - January 08, 2020
Esoteric Antenna is delighted to announce the release of the stunning new studio album by the legendary band Nektar. Throughout the 1970s Nektar released a series of acclaimed albums, scoring chart success in Germany (where the British band was based) and later in the USA (where the band relocated)....