Latest Articles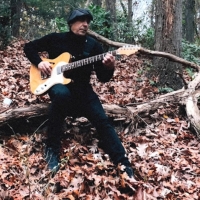 Singer Songwriter Mark Newman Announces New Single 'At The Border' And Live Performance Dates
by Chloe Rabinowitz - December 02, 2022
Singer/Songwriter Mark Newman has released the new single 'At The Border' now available on Spotify and all the major music services....
New York Actor, Singer, And Recording Artist Serge Clivio Releases New Holiday Album JOY
by Chloe Rabinowitz - December 02, 2022
Just in time for the holiday season, singer, actor, and recording artist Serge Clivio releases a full-length Christmas album titled, JOY. JOY is now available on all digital streaming platforms....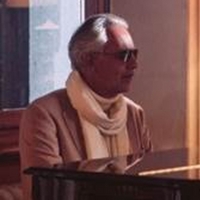 A BOCELLI FAMILY CHRISTMAS Special to Livestream on YouTube
by Michael Major - December 02, 2022
Their new album is produced by composer and multi-Grammy® and Academy Award® nominee Stephan Moccio (Celine Dion, The Weeknd, Miley Cyrus, Barbra Streisand), who has also contributed new arrangements and co-written "The Greatest Gift" alongside Amy Wadge, Jonas Myrin and Andrea Bocelli....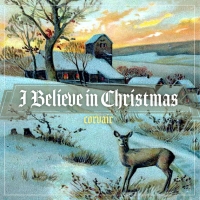 Portland's Corvair Release New Holiday Single 'I Believe In Christmas'
by Michael Major - December 02, 2022
Portland-based indie pop band, Corvair is pleased to share their new original Christmas single, "I Believe In Christmas." The song debuted this week at Christmas A Go Go and is available now on Bandcamp and on YouTube. The song will be on Spotify and Apple Music on December 15 or any playlist shares...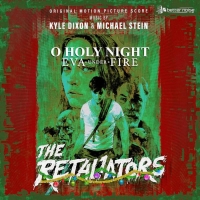 Eva Under Fire Adds Vocals to 'O Holy Night' Track Featured on THE RETALIATORS
by Michael Major - December 02, 2022
THE RETALIATORS has shared an enchanting version of the classic Christmas carol "O Holy Night" which is featured in the horror-thriller film's official score by Emmy-winning composers KYLE DIXON and MICHAEL STEIN ("Stranger Things"). The new version features EVA UNDER FIRE's Amanda Lyberg on vocals ...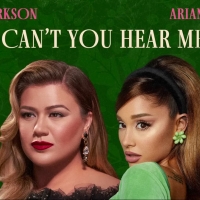 Kelly Clarkson & Ariana Grande Release Live 'Santa, Can't You Hear Me' Track
by Michael Major - December 02, 2022
Clarkson's holiday special premiered last year and the track is available on streaming platforms now. Last year, Clarkson released her ninth studio album "When Christmas Comes Around…," her latest since 2017's critically acclaimed Grammy-nominated album "Meaning of Life"and second holiday offering f...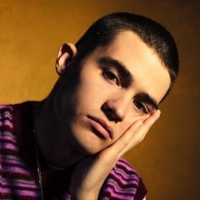 Justus Bennetts Drops 'Everything Is Nothing'
by Michael Major - December 02, 2022
Amid the omnipresent holiday standards, Justus Bennetts offers an alternative – a raucous, refreshing nihilistic new single, "Everything is Nothing," from Capitol Records. Justus wrote "Everything is Nothing" with Linkin Park's Mike Shinoda, Pat Linehan (B.o.B., Phem) and Remy Gautreau (The Chainsmo...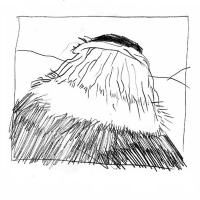 David Byrne Releases New Song 'Fat Man's Comin''
by Michael Major - December 02, 2022
David Byrne has released a new holiday song, "Fat Man's Comin'," out now (December 2), exclusively through Bandcamp, accompanied by his hand-drawn storyboards for a decade-old, never-produced Bandcamp-exclusive video now reconstituted into a fresh clip. Originally written in 2013 and produced/arrang...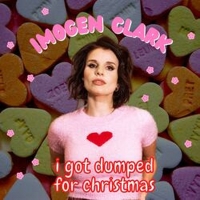 Imogen Clark Releases Holiday Single 'I Got Dumped For Christmas'
by Michael Major - December 01, 2022
Barrelling into the year by collaborating with Mo'Ju, Ali Barter, I Know Leopard and more on her 2nd Annual Holiday Hootenanny show in Melbourne, she followed up by assembling a supergroup featuring Adam Newling and members of Middle Kids and Superorganism on her standalone single 'Enemy' (co-writte...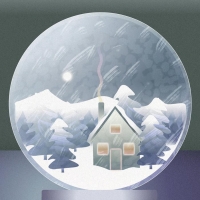 Sara Noelle Shares Third Annual Xmas Single 'I'll Sleep 'Til Christmas'
by Michael Major - December 01, 2022
Sara Noelle's new single "I'll Sleep 'Til Christmas" beams in scenes from a December night, alternating between quiet, cozy darkness and a snow swirling melody to get lost in. The song is Noelle's latest annual holiday original, following "Like Snow (Slowly Falling)" and "Christmas at Sea," all prod...