Latest Articles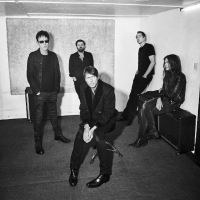 The London Suede Release New Studio Album 'Autofiction'
by Michael Major - September 16, 2022
The London Suede have released their ninth studio album Autofiction. In celebration, The London Suede began a series of Autofiction launch shows last night with a high energy performance at Kingston Upon Thames' Pryzm for Banquet Records, and will play live this evening at Rough Trade East in Shored...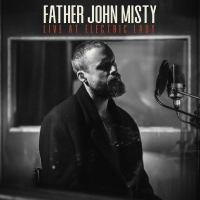 Spotify Releases New Live at Electric Lady EP From Father John Misty
by Michael Major - September 15, 2022
The newest six-track EP features acclaimed singer/songwriter and musician Father John Misty covering several hits from his newest album "Chloë and the Next 20th Century," and a new rendition of Stevie Wonder's "I Believe (When I Fall In Love It Will Be Forever)." ...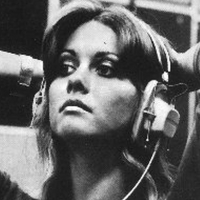 Dame Olivia Newton-John Celebrated with a 50th Anniversary Deluxe Edition of Her Debut Album 'If Not For You'
by Michael Major - September 09, 2022
The beloved and iconic Dame Olivia Newton-John is celebrated this week with a remastered, 50th anniversary release of her hit debut album, If Not For You, on both vinyl and a 2-CD Deluxe Edition featuring six previously unreleased recordings. With its pre-order topping the Folk genre chart and Top 1...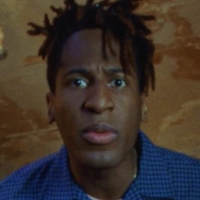 VIDEO: Jon Batiste, Pentatonix & Diane Warren Release 'Sweet (Single Edit)' Music Video
by Michael Major - September 07, 2022
Jon Batiste, Pentatonix and the iconic Grammy winning and 13-time Oscar nominated songwriter Diane Warren deliver the official music video for "Sweet (Single Edit)" (Di-Namic Records/BMG) directed by Matt Earl (Doja Cat, Carlos Santana, G-Eazy, Cordae) with music and lyrics by Diane Warren....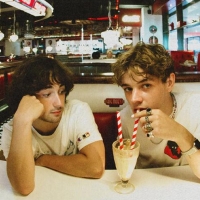 Alfie Templeman & Thomas Headon Announce North American Co-Headline Tour
by Michael Major - September 06, 2022
Alfie Templeman and Thomas Headon have shared news of the "2 British Friends 1 North America" tour. The North American co-headline trek kicks off November 7th in Anaheim, CA and includes stops at Los Angeles' Troubador on November 8th and New York City's Gramercy Theatre on November 16th before wrap...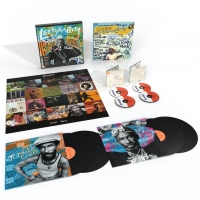 Trojan Releases 'King Scratch (Musical Masterpieces from the Upsetter Ark-ive)'
by Michael Major - August 30, 2022
The album, out on double CD, double vinyl and a deluxe box set, comprises tracks from across the career of the legendary late great Jamaican record producer and artist Lee 'Scratch' Perry. The collection will mark the 1st anniversary of his passing, showcasing the very best of his work across his ow...
Map.ache Unveil New Single 'IZA'
by Michael Major - August 26, 2022
A hypnotic deep house cut, 'IZA' pairs melancholic synths with plaintive vocals for a sound synonymous with the revered Giegling collective, the group of German producers and DJs best known for a string of underground hits including Map.ache's 'Where Do We Go From Here'. 'IZA' will feature on a fort...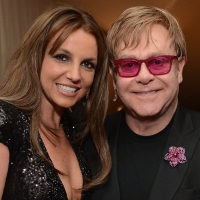 Britney Spears Returns to Music on 'Hold Me Closer' with Elton John
by Michael Major - August 26, 2022
A joyous dance future-anthem dripping with summer abandon, "Hold Me Closer" sees two of the most iconic artists of all time come together for the first time ever on record. The seeds of the collaboration were sown in 2014 when the pair first met at the 22nd Annual Elton John AIDS Foundation Academy ...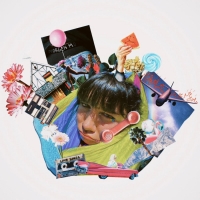 morgen Releases New Single 'Hammock'
by Michael Major - August 25, 2022
18-year-old indie-pop visionary morgen has released her new single "Hammock." Once again proving her knack for writing concise earworm hits, morgen paints a picture of discovering individuality, laced with longing for companionship. "Hammock" is the second single off of her EP that is slated to arri...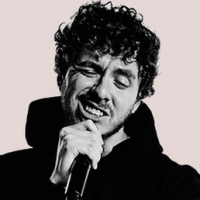 Jack Harlow Announces U.K. Leg of 'Come Home the Kids Miss You' World Tour
by Michael Major - August 22, 2022
Jack Harlow announces U.K. dates on part of his "Come Home The Kids Miss You World Tour," kicking off on Wednesday 2nd November in Birmingham with performances in London, Manchester and Leeds, concluding in Nottingham on Tuesday 8th November before continuing across Europe. Check out the complete li...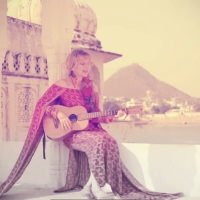 Ananda Xenia Shakti Hits UK iTunes Top 3 With 'Super High Vibe Song To Awaken In You The Festival Of Life'
by Chloe Rabinowitz - August 17, 2022
Founding member of girl-punk band, B Girls-turned-yoga master and meditation artist returns with 8-minute epic musical journey, 'No More Limits'...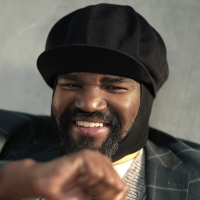 Double Grammy Award Winner Gregory Porter to Tour SA
by Michael Major - August 17, 2022
Leading local promoter Showtime Management is proud to share the news of 'An Intimate Evening with Gregory Porter' in association with Cape Talk at Kirstenbosch National Botanical Garden, Cape Town on 21 January at 7pm followed by three Johannesburg concerts in association with 702 at Montecasino's ...