Latest Articles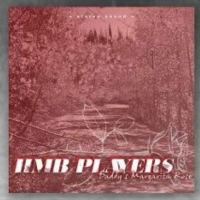 HMB Players Releases First Record DADDY'S MARGARITA ROSE
by Chloe Rabinowitz - November 22, 2021
High Mountain Breezes today announced the release of their first record, 'Daddy's Margarita Rose.' The Record is now available on Amazon Music, Apple Music, Spotify, You-Tube and many other major streaming services....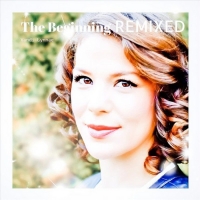 Vandi Lynnae Releases Remix Album THE BEGINNING
by Chloe Rabinowitz - November 19, 2021
Releasing just one album was never going to be enough for singer-songwriter Vandi Lynnae, who released her album 'The Beginning' earlier this year. Wanting to explore her music one step further, Lynnae decided to transform her heartfelt pop album into an infectious EDM record curated of 20 songs, 9 ...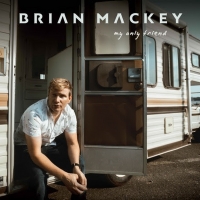 Brian Mackey Releases New Single 'My Only Friend'
by Michael Major - November 19, 2021
Singer/songwriter Brian Mackey has announced his forthcoming LP, Good Morning Ireland, with the release of a new single, "My Only Friend." The track also features Jeff King's wife, Tammy King, a singer/songwriter and fiddler (Steeldrivers, Chris Stapleton), along with his daughter Delana King, who a...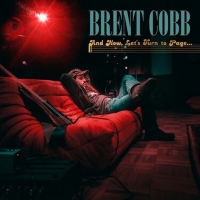 Brent Cobb Debuts 'When It's my Time' Single
by Michael Major - November 18, 2021
Written by Cobb, his wife, Layne, and Mike Harmeier, "When It's My Time" is the second song unveiled from Cobb's anticipated debut gospel album, And Now, Let's Turn To Page…, produced by Grammy Award-winning producer Dave Cobb (Brandi Carlile, Jason Isbell, Chris Stapleton). Listen to the new song a...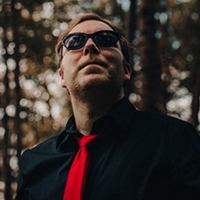 Edmonton's Alt-Electronic Artist Rick Christian Asks "Will You Dance With Death?" In New Single
by A.A. Cristi - November 15, 2021
There's a good chance you've been asked to dance, or asked someone else to. But if that dance was with Death, would you square up or bow out?...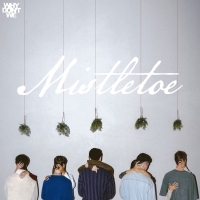 Why Don't We Cover Justin Bieber's 'Mistletoe'
by Michael Major - November 12, 2021
'Mistletoe" follows the band's explosive new single "Love Back," which finds Why Don't We sounding refreshed as ever after a turbulent year, finding creative solace and marking the beginning an exciting new era....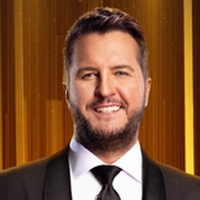 Early Winners Revealed for THE 55TH ANNUAL CMA AWARDS
by Michael Major - November 10, 2021
First-time CMA Awards winner Kelsea Ballerini and nine-time CMA Awards winner, Kenny Chesney take home trophies in two categories for "half of my hometown." Hosted by Luke Bryan, the ceremony will feature appearances and performances from Carrie Underwood, Zachary Levi, Katy Perry, Keith Urban, Jenn...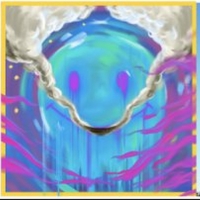 BENNETT Releases Icona Pop Remix of 'Buzzed'
by Michael Major - November 09, 2021
BENNETT, has released the anticipated remix of her anthemic summer single with help from the Grammy-winning dance power-duo Icona Pop. An anthemic dance-pop track with spunk, "Buzzed" (Icona Pop Remix) is available now at all DSPs and streaming services. ...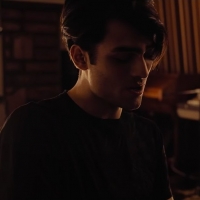 VIDEO: Mateo Bocelli Shares 'Solo' Acoustic Performance
by Michael Major - November 09, 2021
Acclaimed singer/songwriter Matteo Bocelli gives a raw, emotional performance of his debut solo single in the "Solo" Acoustic video, released today. In the clip, his voice rings clear and true as he performs alone at a Milan studio, accompanying himself on piano. He recently collaborated on a song w...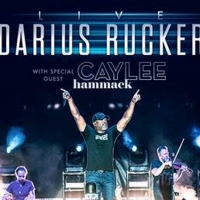 Darius Rucker Announces Intimate Theater Tour
by Michael Major - November 01, 2021
Three-time GRAMMY Award winner Darius Rucker has been teasing new music, posting photos back in the studio recording his first solo album since 2017's When Was The Last Time. With new music on the horizon, fans knew the touring news wasn't far behind....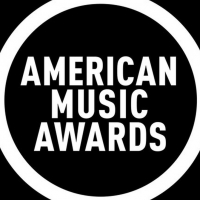 Olivia Rodrigo, Ariana Grande, & The Weeknd Lead 2021 AMERICAN MUSIC AWARDS Nominations
by Michael Major - October 28, 2021
Multiple global superstars will battle it out for the night's top honor, Artist of the Year. Nominees in this category include Ariana Grande, BTS, Drake, Olivia Rodrigo, Taylor Swift and The Weeknd. Swift is the current record-holder for most wins in this category with six wins. Check out the full l...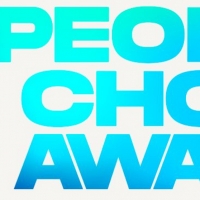 Anthony Ramos, Jennifer Hudson & More Nominated for 2021 People's Choice Awards - See the Full List!
by Michael Major - October 27, 2021
Nominations for the 2021 People's Choice Award include Anthony Ramos for 'In the Heights', Jennifer Hudson for 'Respect', 'Cinderella', Britney Spears, Olivia Rodrigo, Kandi Burruss, Lisa Rinna, Emily Blunt, Emma Stone for 'Cruella', Wandavision, Only Murders in the Building, Sterling K. Brown, and ...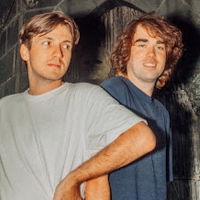 Good Morning Shares New Album 'Barnyard'
by Michael Major - October 22, 2021
Barnyard is Good Morning at their most meditative, thoughtful and careful in its evocations. Recorded for the first time in a long time with the help of an outside engineer and released on a label that's not operated by a friend, what you now hear on Barnyard is exactly what was laid down in the fir...