| | |
| --- | --- |
| BIO: Glass Hammer is an American progressive rock band from Chattanooga, Tennessee. They formed in 1992 when multi-instrumentalists Steve Babb (then known as "Stephen DeArqe") and Fred Schendel began to write and record Journey of the Dunadan, a concept album based on the story of Aragorn from J.R.R. Tolkien's The Lord of the Rings. To their surprise, the album sold several thousand units via the Internet, TV home shopping, and phone orders, and Babb and Schendel were convinced that the band was a project worth continuing. While many musicians have appeared on Glass Hammer albums over the years, Babb and Schendel have remained the core of the band. Both men play a variety of instruments, but Babb mainly concentrates on bass guitar and keyboards while Schendel also plays keyboards as well as various guitars and drums (until the addition of live drummer Matt Mendians to the studio recording band in 2004). They also sing, although a number of other vocalists (most notably Michelle Young, Walter Moore,Susie Bogdanowicz and Jon Davison) have also handled lead vocal duties. Lyrically, Glass Hammer is inspired mostly by their love of fantasy literature (most notably Tolkien and C. S. Lewis) and by their Christian faith. Although by their own admission they have tried to avoid becoming an overtly Christian band, their 2002 release Lex Rex was a concept album based on a Roman soldier's encounter with Jesus. Musically, their most apparent influences are Yes, Kansas, Emerson, Lake & Palmer and, to a less noticeable extent, Genesis. While Glass Hammer has, for the most part, combined those influences into a characteristic style of their own, they made much more direct references to the aforementioned bands on their 2000 album Chronometree, which told the story of a drug-addled progressive rock fan who becomes convinced aliens are speaking to him through the music he listens to. In 2012, Jon Davison was selected by Yes as their new lead singer, while remaining a member of Glass Hammer | |
Latest Tweets
| | |
| --- | --- |
| 7/25 @ 4:42 AM | GlassHammerProg - It started with Dreaming City. It was supposed to be a trilogy of albums based on obscure sword&sorcery paperbacks… https://t.co/ZZuKTipUTF |
| | |
| --- | --- |
| 7/24 @ 6:34 AM | GlassHammerProg - I don't know. Do you think the prog audience would enjoy a 75 minute long album featuring symphonic prog, space roc… https://t.co/zTbxvrZcpG |
| | |
| --- | --- |
| 7/22 @ 12:41 PM | GlassHammerProg - Did you miss A Matter Of Time from last fall? It's only available through our website: Hi-Res, CD quality or MP3.… https://t.co/T4bgo5S0Oh |
MORE TWEETS
Latest Articles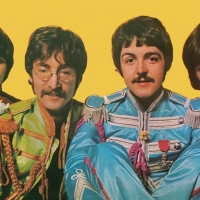 BWW Exclusive: The 101 GREATEST ALBUMS of the Rock and Rap Era (1950-2020)
by Peter Nason - April 16, 2020
The Beatles! Rihanna! Michael Jackson! Johnny Cash! Kanye West! The Rolling Stones! Aretha Franklin! Bob Dylan! Miles Davis! Nirvana! BWW Reviewer Peter Nason chooses the greatest albums from the rock and rap era (1950-2020); see if your favorites made the grade!...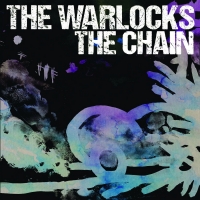 The Warlocks Announce 10th Studio Album
by Kaitlin Milligan - March 05, 2020
Los Angeles' seasoned psychedelic rock group THE WARLOCKS ready for the release of their tenth studio album The Chain on April 3rd via Los Angeles-based Cleopatra Records. "Creamy, dreamy, glass breaking-style storytelling," describes frontman Bobby Hecksher of their soon-to-be released acid-soaked ...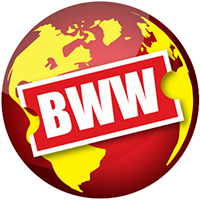 Fabrizio Paterlini Unveils Enticing Single
by Alexa Criscitiello - November 19, 2019
Listeners and critics alike are torn as to how best label Fabrizio Paterlini's beautiful sound. Neo- classical, Ambient, Minimalist and New Age have all been considered, but it is more pertinent to note some of the adjectives regularly used in appreciation of his sonic palette. Ethereal, soulful, lu...

Kinetic Element To Release Third Album 'The Face of Life'
by Kaitlin Milligan - January 23, 2019
Kinetic Element, a band based in Richmond, Virgina (USA) that finally made a mark in the prog world in its tenth year in 2016 by performing at ROSfest and Terra Incognita, and in 2017 at Progtoberfest, has been through some changes in the last couple of years. Sporting a new guitarist and vocalist, ...

Kid Koala Shares LOST AT SEA Video Feat. Trixie Whitley With Ghettoblaster
by Tori Hartshorn - January 18, 2019
Today, visionary scratch DJ and producer Kid Koala (aka Eric San) shares new single and video for "Lost At Sea" featuring Trixie Whitley via Ghettoblaster Magazine. The track comes off their upcoming collaborative album Music To Draw To: Io slated for release on January 25th via Arts & Crafts (avail...

Kid Koala Shares ALL FOR YOU Video With Billboard, Plus New Album Feat. Trixie Whitley Out 1/25 Via Arts & Crafts
by Tori Hartshorn - December 10, 2018
Visionary scratch DJ and producer Kid Koala (aka Eric San) shares the visuals for latest single "All For You" featuring Trixie Whitley today with Billboard Magazine. The track, premiered last month via BrooklynVegan, comes off San and Whitley's much-anticipated collaborative album Music To Draw To: ...

Cruise to the Edge 2018 Final Public Sale Begins; Updated Lineup Announced
by Caryn Robbins - October 06, 2017
With only 4 months to go before sailing, Cruise To The Edge, progressive rock's largest festival at sea, announced that its final public sale began yesterday (10/4)....