| | |
| --- | --- |
| BIO: Fit For A King is a five-piece Metalcore outfit from Tyler, Texas. A driven attitude, creative minds and a "do it yourself" mentality has quickly set them apart among other bands on the independent circuit. Fit For A King is now touring full time in the U.S has been making a strong internet presence between the "MySpace era" and now. The band released their first full length record in September 2011 called "Descendants." Along with the album came the music video "Ancient Waters" which has broke out to 600,000 + view on YouTube. | |
Latest Articles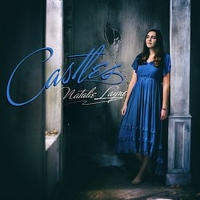 Natalie Layne Releases New EP 'Castles'
by Michael Major - September 17, 2021
The five song EP is a collaborative effort by co-writers Cooper Bascom, Ross King, Natalie Layne, Phoebe Scott, and Jay Speight, who also served as the project's producer. The group fused different genres with powerful vocals and lyrics of devotion to create a unique style that Natalie Layne is stea...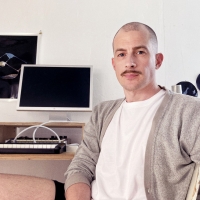 WATCH: Dinner Shares Video For New Single 'Anima'
by Chloe Rabinowitz - September 15, 2021
Today Dinner has shared a collaborative video for the buoyant, motorik new single 'Anima' which appears on the new album titled Dream Work, a lush collection of synth and guitar-laden indie pop that expertly channels Ryuichi Sakamoto, early British indie, and the sound of water, due for release Octo...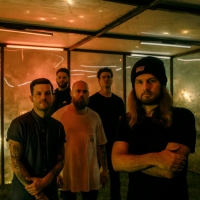 Fit For A King Joins August Burns Red on Leveler 10 Year Anniversary Tour
by Sarah Jae Leiber - August 23, 2021
The band had nearly two million listeners on Spotify in 2019; incredible for a group who was self-releasing EPs just over a decade before....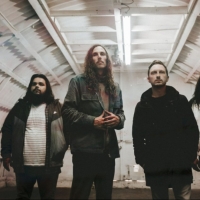 Silent Planet 'Panopticon' New Song Out Now
by Sarah Jae Leiber - August 20, 2021
Since forming in Southern California in 2009, Silent Planet have steadily gained traction by playing local venues throughout California and expanding to the DIY touring scene throughout the United States....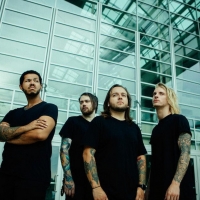 Hollow Front Unleash 'Treading Water'
by TV News Desk - August 19, 2021
Hollow Front vocalist Tyler Tate describes the track as their most vocally and instrumentally challenging to date. After a slow burning intro, "Treading Water" kicks into full throttle and maintains a roller coaster-like energy until its close....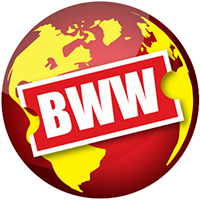 Average Joes' 'Mud Digger 12' Compilation Will Drop July 2
by Sarah Jae Leiber - June 15, 2021
Also featured on 'Mud Digger 12' are country-rap stars Nappy Roots, Sarah Ross, the 'Mud Digger King,' Lenny Cooper, and more of the genre's top-selling artists....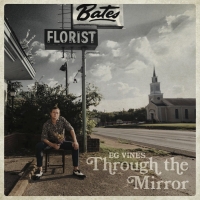 EG Vines Announces Sophomore Album 'Through the Mirror'
by Sarah Jae Leiber - May 28, 2021
Set to be released on August 27th, Through the Mirror is part indie rock nirvana—the state of being more so than the band—and part reaction to an uber-politicized world. "It's that social dilemma," says Vines. "People get in their hall of mirrors and maybe they're not looking at reality."...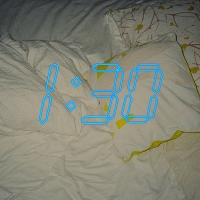 JULIA BHATT Releases Imaginative Animated '1:30' Video
by Sarah Jae Leiber - May 25, 2021
As Bhatt has been down in Miami during this past year due to the pandemic, she hasn't been able to travel up to NYC to work with her producer Elliot Jacobson [a much in-demand producer who has worked with Ingrid Michaelson, Elle King and Vérité], so she's had to do the production stuff for these new...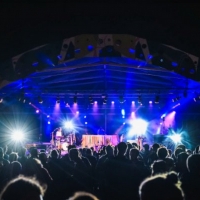 Somerset's Farmfest Announces Line Up for July's 2021 Edition
by Sarah Jae Leiber - May 25, 2021
Farmfest is a festival that believes the best things come in small packages. It's always been a simple recipe over the 15 year heritage, it's about good music, good causes and good times. This has naturally created a bubbling blend of unfettered festival frolics and humming party vigour. It's not on...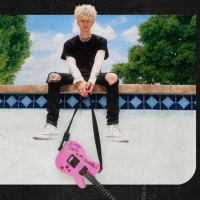 Rebel Rock Adds Machine Gun Kelly to Inaugural Festival Lineup
by Sarah Jae Leiber - April 26, 2021
Taking place September 23 – 26, 2021, Rebel Rock is a rock and metal festival produced by Stage Left Entertainment and hosted by Sirius XM's Jose 'Metal Ambassador' Mangin....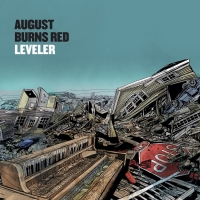 August Burns Red To Release Completely Revamped Version of 'Leveler' Album
by Sarah Jae Leiber - April 20, 2021
Fans can expect guest appearances from Matt Heafy of Trivium, who adds a guitar solo and vocals on 'Internal Cannon,' while Periphery's Misha Mansoor contributes a guitar solo on 'Pangaea.' Also, vocalist Ryan Kirby of Fit For A King sings on 'Poor Millionaire.'...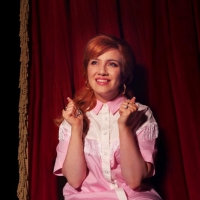 CMAT Shares Newest Single 'I Don't Really Care For You'
by Sarah Jae Leiber - March 25, 2021
CMAT is the stage name of Dublin-based Ciara Mary-Alice Thompson. She burst onto the scene in April 2020 with the release of her debut single 'Another Day (KFC).' following it up with 'Rodney' in June....