Latest Articles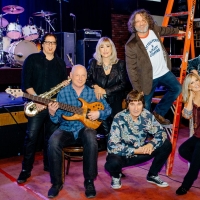 Mad Dogs & The Englishman Will Play The Cannery in March
by TV News Desk - February 12, 2020
Cannery Casino Hotel will bring various top entertainers to The Club in March, including "Mad Dogs & The Englishman – Tribute to Joe Cocker," funk band WAR, R&B and jazz singer-songwriter Jeffrey Osborne and rock bands LIT & Marcy Playground. Guests can also enjoy free live entertainment at Pin-Ups ... (
more...
)
Elton John Aids Foundation Academy Awards Viewing Party Raises Over $6.4 Million To Help End The AIDS Epidemic
by TV News Desk - February 10, 2020
The 28th annual Elton John AIDS Foundation Academy Awards® Viewing Party with Netflix's Queer Eye Fab Five: Bobby Berk, Tan France, Karamo, Antoni Porowski and Jonathan Van Ness raised over $6.4 million for the global effort to end AIDS. The gala, which took place on Sunday, February 9 at West Holly... (
more...
)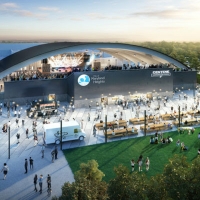 Live Nation Signs Exclusive Booking Deal for New St. Louis Concert Venue
by TV News Desk - January 21, 2020
Today, Live Nation Entertainment, the world's leading live entertainment company, announced an exclusive booking deal for the region's latest concert venue, Saint Louis Music Park. Unveiled today by the St. Louis Legacy Ice Foundation and the City of Maryland Heights, the 4,500 seat, multipurpose ou... (
more...
)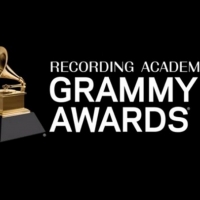 Lizzo, Billie Eilish, & Lil Nas X Lead GRAMMY Nominations - See Full List!
by TV News Desk - November 20, 2019
Recording Academy® President/CEO Deborah Dugan alongside Academy Chair of the Board of Trustees and renowned record producer Harvey Mason Jr., as well as GRAMMY Awards® host Alicia Keys and past two-time GRAMMY® nominee Bebe Rexha, today revealed nominees for the 62nd GRAMMY Awards in select categor... (
more...
)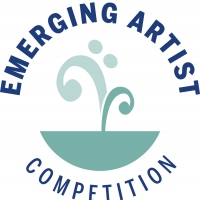 Cedille Records Announces Nine Semifinalists in Emerging Artist Competition for Chicago-Based Musicians
by TV News Desk - November 14, 2019
In celebration of Cedille Records' upcoming 30th Anniversary and in furtherance of Cedille's mission to elevate Chicago artists, Cedille Records announces the semifinalists in its Emerging Artist Competition for Chicago area individual performers and ensembles. The winner of the competition will rec... (
more...
)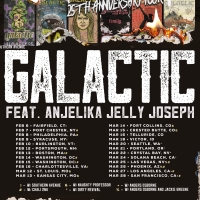 Galactic Announces 25th Anniversary Tour
by TV News Desk - November 05, 2019
Galactic are pleased to announce their 25th anniversary tour, a celebration they're excited to share with fans across the country as they look back on their storied history together as a band. Over the past quarter century, the renowned New Orleans group have released 10 studio albums, played countl... (
more...
)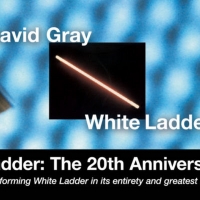 David Gray Announces 'White Ladder: The 20th Anniversary Tour'
by TV News Desk - November 01, 2019
Multi-platinum and Grammy-nominated, British singer-songwriter David Gray has announced plans for a 2020 North American tour to celebrate the 20th anniversary of his seminal album, White Ladder. The "WHITE LADDER: THE 20TH ANNIVERSARY TOUR" produced by Live Nation will kick off on July 13th at Artpa... (
more...
)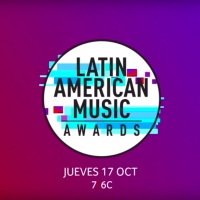 LATIN AMERICAN MUSIC AWARDS Celebrates 5th Anniversary on October 17
by TV News Desk - October 14, 2019
Over 60 international music and television stars will hit the stage of the 2019 a?oeLatin American Music Awardsa?? (Latin AMA's) to bring the audience 19 exciting musical performances and highlight artists' achievements during the announcements of the coveted awards.... (
more...
)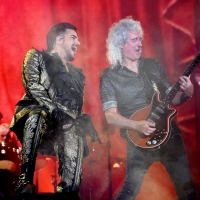 Photo Flash: Queen + Adam Lambert, Carole King, Alicia Keys, Kelly Clarkson, and More at the Global Citizen Festival
by BWW News Desk - September 29, 2019
On Saturday, September 28, the 2019 Global Citizen Festival, presented by Citi and Cisco, marked its eighth year on the Great Lawn of New York's Central Park. World and business leaders, non-profit organizations, socially conscious artists, and thousands of Global Citizens united to further the worl... (
more...
)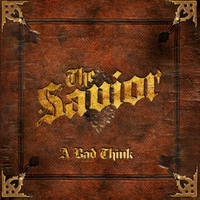 A Bad Think's Latest LP THE SAVIOR Now Available in 5.1 Surround Sound
by TV News Desk - September 05, 2019
A Bad Think, a musical project led by singer, songwriter and multi-instrumentalist Michael Marquart, announces the availability of its latest album, The Savior, in a new 5.1 surround-sound mix by multi-platinum award-winning producer/engineer Bob Clearmountain. The album is available as a 5.1 Blu-ra... (
more...
)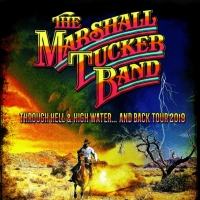 The Marshall Tucker Band Reveals Second Leg of 2019 Tour
by TV News Desk - September 05, 2019
Currently in its 47th year on the road, legendary southern rock group The Marshall Tucker Band (MTB) continues to 'Take the Highway' as the band pummels the live concert trail on its 2019 'Through Hell & High Water… and Back' tour. Today, the band announced the addition of 36 concert dates to its ex... (
more...
)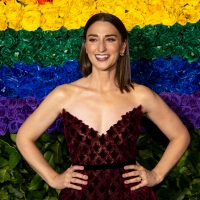 City Parks Foundation Set Date for 2019 Gala Fundraiser
by TV News Desk - August 27, 2019
City Parks Foundation (CPF) is pleased to announce their 2019 Gala fundraiser, taking place Thursday, September 26 in Central Park. Dinner and a concert under the stars will be held at the newly refurbished flagship SummerStage venue while celebrating the organization's 30th anniversary. This year's... (
more...
)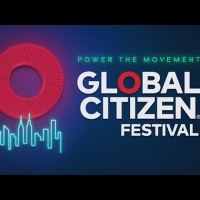 Connie Britton, Nina Dobrev, Becky G Among Additional Co-Hosts & Performers Announced for Global Citizen
by TV News Desk - August 27, 2019
International advocacy organization Global Citizen today announced that Connie Britton, Nina Dobrev, Becky G, Dakota Johnson, Becky Lynch, Aasif Mandvi, Bridget Moynahan, Kal Penn, Erin Richards, Seth Rollins, Savannah Sellers, David Gray, and NCT 127 will join the 2019 Global Citizen Festival, a fr... (
more...
)