DALLAS SYMPHONY ORCHESTRA


BIO: The Dallas Symphony Orchestra has a rich, 112-year history of artistic excellence. After an exhaustive search, the DSO named Jaap van Zweden as music director beginning in the 2008-2009 season. Eminent music directors such as Antal Dorati, Paul Kletzki, Georg Solti, Eduardo Mata and Andrew Litton laid the groundwork for important elements of today's DSO, including extensive touring and recording, special community and education concerts and the building of the world-renowned Morton H. Meyerson Symphony Center.
Latest Tweets
| | |
| --- | --- |
| 10/12 @ 1:09 PM | DallasSymphony - Check out our mention in @vulture 25 Notable New Releases Ove the Next Two Weeks! |
| | |
| --- | --- |
| 10/12 @ 12:41 PM | DallasSymphony - View more info on our Digital Concert Series at https://t.co/X9v6lHdtEq - thanks for this fabulous review… https://t.co/uevFKWrYRJ |
| | |
| --- | --- |
| 9/18 @ 12:05 PM | DallasSymphony - We are LIVE with our first concert broadcast of the season and the first concert of the Texas Instruments Classical… https://t.co/4SNIQFpHIp |
MORE TWEETS
Latest Articles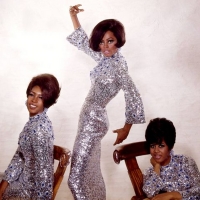 BWW Exclusive: THE 101 GREATEST MOTOWN SONGS OF ALL TIME - with Stevie Wonder, Diana Ross, Marvin Gaye, the Jackson 5 & More
by Peter Nason - June 11, 2020
BWW Reviewer Peter Nason chooses the 101 greatest Motown songs from 1960-1994. See if your favorite songs or artists made the list!...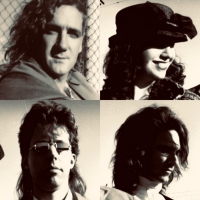 1989 Recording of 'Big House' to Be Released As Never-Before-Heard Track From World Goes Round
by BWW News Desk - May 13, 2020
WORLD GOES ROUND, a supergroup which formed in the late 80s but whose recordings were never released, will be releasing a never-before-heard track titled 'Big House' on Viper Records on May 29....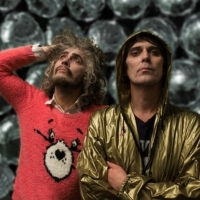 The Flaming Lips Add Orchestrated Shows To Their Spring 2020 Tour
by TV News Desk - January 27, 2020
Due to popular demand, THE FLAMING LIPS have confirmed two additional shows to their Spring tour performing all of The Soft Bulletin in its entirety backed by full orchestras and vocal choirs in Portland, Oregon on April 13th and in Dallas, Texas as part of the Dallas Symphony's SOLUNA Festival on A...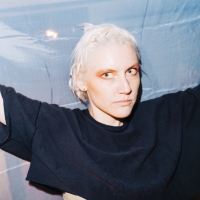 Sarah Jaffe Announces a Special Dallas Show
by TV News Desk - January 13, 2020
Sarah Jaffe is set to perform a special career-spanning show – A Constellation of Sorts – at The Meyerson Symphony Center in Dallas on February 3rd where she will be joined by several members of the Dallas Symphony Orchestra. Additionally, she has announced a run of dates supporting New Orleans duo ...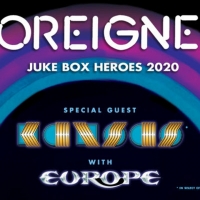 Foreigner, Special Guest Kansas, And Featuring Europe Set To Launch Juke Box Heroes 2020 Tour
by TV News Desk - January 13, 2020
"I Want To Know What Love Is." "Cold As Ice." "Hot Blooded." "Juke Box Hero." "Urgent." "Dust In The Wind." "Carry on Wayward Son." "Point of Know Return." "The Final Countdown." "Carrie."...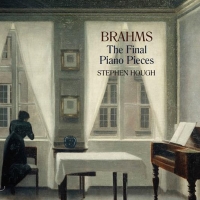 Hyperion Records to Release Pianist Stephen Hough's BRAHMS: THE FINAL PIANO PIECES
by TV News Desk - December 05, 2019
Pianist Stephen Hough's album Brahms: The Final Piano Pieces explores the composer's last four sets of piano miniatures—the Fantasias, Op. 116; Intermezzos, Op. 117; and Clavierstücke, Op. 118 & 119. The recording, Mr. Hough's sixth all-Brahms album, is released digitally and on disc by Hyperion Rec...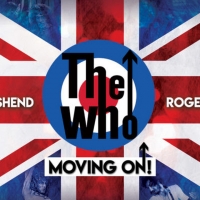 The Who Announce Additional 'Moving On!' U.S. Tour Dates
by TV News Desk - December 04, 2019
Legendary rock band The Who have announced they'll be moving on in 2020 with more tour dates, not quite ready to close the books on their acclaimed MOVING ON! TOUR, which paired Singer Roger Daltrey and guitarist/songwriter Pete Townshend with local symphony orchestras across North America and was h...
The Airborne Toxic Event Announce 2020 Headlining Dates
by TV News Desk - November 18, 2019
The Airborne Toxic Event has announced North American tour dates in support of their landmark new album. The tour starts May 27 at Van Buren in Phoenix, AZ and ends with a very special performance with the SF Symphony at Davies Hall on August 1. The Los Angeles-based band's sixth LP and first new mu...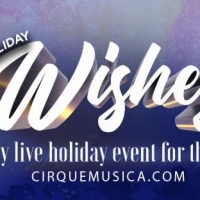 Cirque Musica Presents Holiday Wishes National Tour
by BWW News Desk - July 30, 2019
Cirque Musica is thrilled to announce the all-new concert experience Cirque Musica presents Holiday Wishes will be touring cities across the U.S this holiday season including Seattle, New York, Tampa, and Dallas. Tickets are now on sale now in select cities and can be purchased at www.CirqueMusica.c...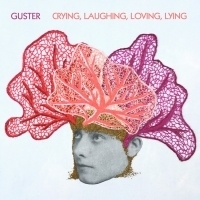 Guster Covers Labi Siffre's CRYING, LAUGHING, LOVING, LYING
by BWW News Desk - July 18, 2019
In 1972, London-born musician, poet and openly gay singer-songwriterLabi Siffre released "Crying, Laughing, Loving, Lying," a tender love ballad that deals squarely with homophobia and racism. While never having an international hit or labeled a "superstar", the multi-talented Siffre built a cult f...

LIVE FROM HERE WITH CHRIS THILE Confirms Guest Lineup For Performances In New York City, Nashville and Dallas
by BWW News Desk - March 28, 2019
The guest lineups for the upcoming episodes of Live from Here with Chris Thile in Dallas onApril 6, New York on April 13 & 20 and Nashville on April 27 are set, featuring The Head and The Heart, Sara Bareilles, The Milk Carton Kids, Josh Ritter, Cécile McLorin Salvant, Esperanza Spalding, Del McCour...

Alan Parsons Releases New Studio Album THE SECRET on 4/26
by BWW News Desk - February 26, 2019
Grammy Award Winning legendary music icon and master of progressive rock, Alan Parsons will return with a new album, 'The Secret' on April 26, 2019 via Frontiers Music Srl. Today, the first song from the album, entitled 'Miracle', featuring Jason Mraz on vocals, has been made available. Listen to th...

Live from Here with Chris Thile Confirms Lineup For Performances In Detroit, Minneapolis and Dallas
by BWW News Desk - February 21, 2019
Live from Here with Chris Thile confirms the guest lineup for its performances in Detroit, MI on February 23, Minneapolis, MN on March 2 and Dallas, TX on April 6. The shows feature special guests Broken Social Scene, Esperanza Spalding, Amanda Palmer, Lord Huron, Vijay Iyer Trio, Mike Yard and more...