Latest Articles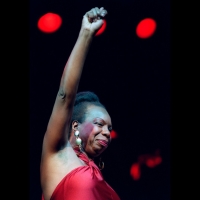 BWW Exclusive: THE 101 GREATEST PROTEST SONGS OF ALL TIME - with Bob Dylan, Aretha Franklin, John Lennon, Kendrick Lamar & More
by Peter Nason - June 18, 2020
BWW Reviewer Peter Nason chooses the 101 greatest protest songs from 1939-2020. See if your favorite songs or artists made the list!...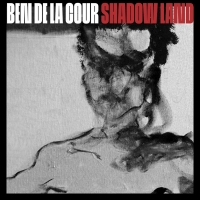 Ben de la Cour to Release Latest Album SHADOW LAND
by TV News Desk - April 13, 2020
There are singer-songwriters, and there are troubadours. Singer-songwriters are sensitive, polished souls, sharing their journal entries with the world, whereas troubadours do their best just to stay out of jail....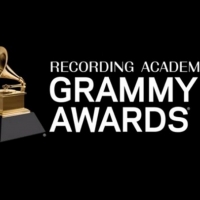 Lizzo, Billie Eilish, & Lil Nas X Lead GRAMMY Nominations - See Full List!
by TV News Desk - November 20, 2019
Recording Academy® President/CEO Deborah Dugan alongside Academy Chair of the Board of Trustees and renowned record producer Harvey Mason Jr., as well as GRAMMY Awards® host Alicia Keys and past two-time GRAMMY® nominee Bebe Rexha, today revealed nominees for the 62nd GRAMMY Awards in select categor...

Oh Pep! Premiere Single 'Your Nail And Your Hammer' Via Stereogum
by BWW News Desk - October 16, 2018
Melbourne, Australia's Oh Pep! will release their sophomore album I Wasn't Only Thinking About You... on October 26th via ATO Records. Today, Stereogum has premiered the third single from the album, 'Your Nail And Your Hammer.' They wrote, 'The insidiously catchy chorus — "Cold little heart breaks a...

Craft Recordings to Reissue Social Distortion's LIVE AT THE ROXY Out June 29
by TV News Desk - April 25, 2018
Craft Recordings is pleased to announce a special reissue of Social Distortion's Live at the Roxy. Due out on June 29th - almost 20 years to the day of the album's original release date - the first (and only) live album from the rock 'n' roll icons, comprises a double-LP set and features a replica o...

Rock/Country Songwriter Kevin Fisher Makes Recording Debut with a 12-Pack of Refreshing Tracks
by BWW News Desk - October 11, 2017
Kevin Fisher has two words and 12 songs for all country-rock fans needing to de-stress after a long, hard day at work: BEER ME!...
'Now That's What I Call A Summer Party 2017' Drops Today
by BWW News Desk - June 23, 2017
For lovers of summer everywhere, NOW's That's What I Call A Summer Party drops today, June to set the tone for the next few weeks, as the Great British public prepare to soak up the rays. Sun worshippers everywhere are rejoicing: summer has arrived in style. Get your BBQ's, ice cream and shorts out,...
Don McLean, Dwele and More Coming Up at City Winery Chicago
by BWW News Desk - January 31, 2017
City Winery Chicago, 1200 W. Randolph Street, announces Don McLean ("American Pie") on his American Troubadour tour, the return of Detroit Hip-Hop R&B star Dwele for back-to-back shows, the return of singer-songwriter Eilen Jewel and more....
Jeffrey Foucault to Release 'SALT AS WOLVES' in October
by BWW News Desk - August 03, 2015
A show played perfectly to an empty bar. A singer with life and death on his shoulders, swinging a microphone like Samson swung a jawbone. The real ones who die with nothing half the time. With Salt As Wolves - his fifth collection of original songs - Jeffrey Foucault gives us what poet and author C...