Latest Articles
Find Out Who Won at the 2022 GRAMMY Awards - All the Winners!
by Michael Major - April 21, 2022
The 64th Annual GRAMMY Awards featured a tribute to Stephen Sondheim, a win for Barlow and Bear's 'Unofficial Bridgerton Musical,' Lady Gaga and Tony Bennett for their 'Love For Sale' Cole Porter duets album, Olivia Rodrigo, and more. Check out the full list of winners now!...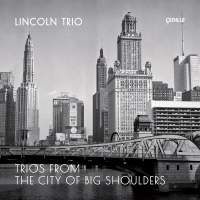 Lincoln Trio Revives Rarities By Revered Chicago Composers June 11 On Cedille Records
by A.A. Cristi - May 13, 2021
The Chicago-based Lincoln Trio - violinist Desirée Ruhstrat, cellist David Cunliffe, and pianist Marta Aznavoorian - offers large-scale, late-career piano trios by 20th-century Chicago masters: Ernst Bacon, recipient of three Guggenheim Fellowships and a Pulitzer Fellowship, and Leo Sowerby, first r...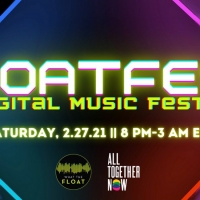 FLOATFEST Virtual Music Festival On Saturday, 2.27
by A.A. Cristi - February 18, 2021
25 DJs representing Float communities across the country will spin live on 4 concurrent stages, while standout performers from the Float family perform live on the mainstage. Add in some curated lounges for a virtual kickback and you've got an opportunity to dance and connect in the digital space li...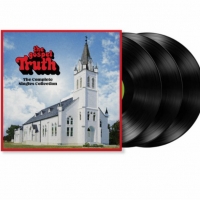 Craft Recordings Set to Release 'The Gospel Truth: The Complete Singles Collection'
by Sarah Jae Leiber - September 17, 2020
Craft Recordings announces the release of The Gospel Truth: The Complete Singles Collection, a brand new, comprehensive compilation that spotlights The Gospel Truth Records....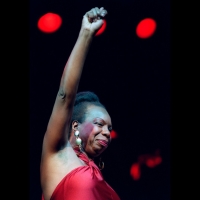 BWW Exclusive: THE 101 GREATEST PROTEST SONGS OF ALL TIME - with Bob Dylan, Aretha Franklin, John Lennon, Kendrick Lamar & More
by Peter Nason - June 18, 2020
BWW Reviewer Peter Nason chooses the 101 greatest protest songs from 1939-2020. See if your favorite songs or artists made the list!...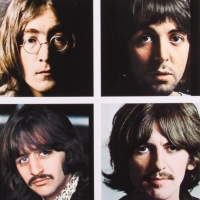 BWW Exclusive: THE BEATLES 101 GREATEST SONGS OF ALL TIME - Ranking the Best of John, Paul, George & Ringo (Including Their Solo Hits)
by Peter Nason - May 12, 2020
BWW Reviewer Peter Nason chooses the 101 greatest Beatles songs, including some of the fab four's solo works. They're all here: 'Twist and Shout,' 'In My Life,' 'Helter Skelter,' 'Imagine,' 'Something,' 'Maybe I'm Amazed,' 'Let It Be.' See if your favorites made the grade!...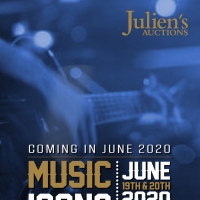 Prince's 1984 Cloud Guitar, Paul McCartney's Beatles Lyrics & Johnny Cash's Iconic Coat to Rock Julien's Auctions 'Music Icons'
by Kaitlin Milligan - May 04, 2020
Julien's Auctions has announced the marquee lineup of Music Icons to take place on Friday, June 19 and Saturday, June 20 live in Beverly Hills and online at juliensauctions.com....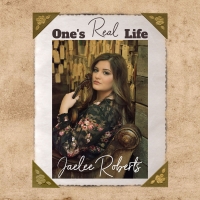 Jaelee Roberts Drops New Single 'One's Real Life'
by Abigail Charpentier - September 23, 2019
Bluegrass wunderkind Jaelee Roberts' newest single, 'One's Real Life,' originated in a dream. Roberts recalls, 'In this dream, Harley Allen and I were writing a song. When I woke up, I could vividly remember the melody and the hook ... 'one's real life' ... and a few other lines. It was enough to ge...