Latest Articles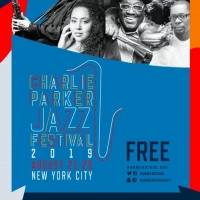 City Parks Foundation Presents: 27th Annual Charlie Parker Jazz Festival
by BWW News Desk - August 08, 2019
City Parks Foundation's SummerStage is proud to announce the 27th Anniversary celebration of the Charlie Parker Jazz Festival. In the world of modern music, few figures loom as large or cast as long a shadow as saxophonist Charlie 'Bird' Parker, celebrated as a bebop pioneer and for bringing jazz in... (
more...
)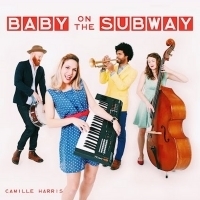 Camille Harris to Release 'Baby on the Subway'
by TV News Desk - July 17, 2019
Award-winning, Brooklyn-based 'silly jazz' singer Camille Harris returns for her fourth release with a team of brilliant jazz players who are in perfect sync with her own blazing vocal and instrumental talents. Camille's wildly creative new album, Baby on the Subway, is set for release on September ... (
more...
)
Brendon Urie, Cast Of POSE and More Honored At 2019 GLSEN Respect Awards
by BWW News Desk - May 21, 2019
GLSEN, the leading education organization focused on ensuring safe and inclusive schools for all students, honored Brendon Urie, the cast of POSE, Ace Schwarz, and the Loveless Academic Magnet Program High School, GSA Spectrum, last night, at the annual GLSEN Respect Awards – New York at Cipriani 42... (
more...
)
Keep Memory Alive Presents Intimate Concert Experience with Andrea Bocelli
by TV News Desk - May 16, 2019
Tickets are on sale now for 'An Extraordinary Evening with Andrea Bocelli' at Shakespeare Ranch, a private Lake Tahoe estate in Glenbrook, Nev., on Thursday, June 20 to benefit Keep Memory Alive, the Andrea Bocelli Foundation and the Prostate Cancer Foundation.... (
more...
)
France Rocks SummerFest Kicks Off June Music Month
by TV News Desk - May 08, 2019
Music Fans around New York City look forward to another great Summer of cutting edge French Made Sounds when France Rocks Summer Fest returns.... (
more...
)
Ashanti To Executive Produce and Star In WINTER SONG, Starting Production Today
by BWW News Desk - May 06, 2019
Grammy-winning, multi-platinum singer, songwriter, actor and author Ashanti is expanding her producing credits. Ashanti and her production company, Written Entertainment, will executive produce and co-star in "Winter Song," starting production this month in Michigan. She will write a song for the fi... (
more...
)
Camille Trust Releases New Single 'Lavender'
by TV News Desk - April 22, 2019
Pop-Soul siren Camille Trust has released an introspective and powerful new single and video entitled "Lavender." Unveiled this past Friday, April 19th, the song is Trust's most personal work yet and has since received critical acclaim, including a feature in TIME Magazine's '5 Songs You Need to Lis... (
more...
)
Grammy-Winner Alex Klein Plays Sonatas That 'Define The Modern Oboe' On New Cedille Album
by BWW News Desk - April 13, 2019
Grammy-winner Alex Klein, former principal oboe of the Chicago Symphony Orchestra, plays works that he says 'define the modern oboe,' plus some other personal favorites, on Twentieth Century Oboe Sonatas, released April 12, 2019, on Cedille Records.... (
more...
)