| | |
| --- | --- |
| BIO: Biography Brandon Bennett has the distinct honor of being named the ULTIMATE ELVIS TRIBUTE ARTIST for 2008. This is the official title given by Elvis Presley Enterprises, Inc. Elvis Presley Enterprises held contest throughout the world, including Australia, England, France, Canada and the United States. Thousands of Elvis Tribute Artist competed for the honor. The contest concluded with a final round of competition in Memphis, Tennessee during Elvis Week 2008, where Brandon was crowned as the best in the world. Brandon is now taking his talents on the road in a high energy show that features all the era's of Elvis's career. His uncanny ability to entertain an audience is unmatched. His ability to recreate Elvis's performances from the 50's to the 70's concert years has his audiences on the edge of their seats. Brandon had the honor of staring in the "Elvis Story" in 2009 in Montreal, QC, Canada, and in 2010 in Quebec City, QC, Canada. Hailing from Ponchatoula, Louisiana, Brandon's southern roots bring the essence of Elvis's charm and charisma to the stage. With multiple costume changes and a full back up band and singers. The show takes the audience on a journey through Elvis's career. Highlighted by the King of Rock and Rolls introduction to the world in the 1950's, the hits from some of Elvis's 33 movies, the famous 1968 television appearance that marked Elvis's return to live performances and of course the concert years that are now so symbolized by the powerful vocals, high energy stage performances and the legendary jumpsuits. Brandon has performed at many venues including festivals, corporate events and commercials around the USA and Canada and Casinos from Louisiana to Las Vegas with his band "The Heart Break Orchestra". He performed at the legendary "Stardust Casino" owned by Boyd Gaming in Las Vegas ,NV. He appeared in the reenactment of the "50th Anniversary of Elvis' Return Home as a Star in 1959" at the Tupelo Festival in 2006. He has performed on the Louisiana Hayride with the Louisiana Cavalcade, performed to a sold out audience with the legendary Joranairs, won the "King of Kings" contest on the Ricki Lake Show and was the winner of the "2002 International Images of the King Contest" held in Memphis, TN. He has opened for performers like "Diamond Rio, Ronnie Milsap, Neal MaCoy, Chuck Berry and Joe Stampley. He appeared at the launching of the new Elvis Presley Peanut Butter and Banana Creme Reese Cup and the unveiling of a 1957 pink Cadillac bulilt by Boyd Coddington. Brandon is also a fireman in his home town. Brandon considers himself truly blessed to be doing something he loves. He enjoys sharing Elvis' music with others and keeping his memory alive. Currently Brandon performing with the extremely talented Chicago Cast of the musical production, "Million Dollar Quartet." | |
Latest Articles
216 Quarterfinalists Announced For 2021 Music Educator Award Presented By The Recording Academy And GRAMMY Museum
by TV News Desk - June 09, 2020
A total of 216 music teachers from 199 cities have been announced as quarterfinalists for the Music Educator Award presented by the Recording Academy® and GRAMMY Museum®. In total, nearly 2,000 initial nominations were submitted. In addition to our quarterfinalists, 91 legacy applicants from 2020 wi...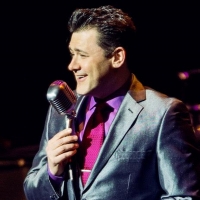 Michael Ingersoll Sings Glen Campbell at Metropolis April 24
by TV News Desk - March 11, 2020
Metropolis and Michael Ingersoll present Artists Lounge Live's Southern Nights: Michael Ingersoll Sings Glen Campbell on April 24, 2020....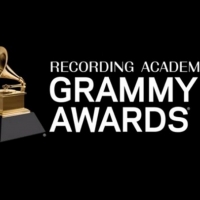 Lizzo, Billie Eilish, & Lil Nas X Lead GRAMMY Nominations - See Full List!
by TV News Desk - November 20, 2019
Recording Academy® President/CEO Deborah Dugan alongside Academy Chair of the Board of Trustees and renowned record producer Harvey Mason Jr., as well as GRAMMY Awards® host Alicia Keys and past two-time GRAMMY® nominee Bebe Rexha, today revealed nominees for the 62nd GRAMMY Awards in select categor...

Crown The Empire Debut WHAT I AM With New Video
by BWW News Desk - September 21, 2018
Crown The Empire is a back with a new single and video, 'what i am'. According to vocalist Andy Leo, the new song is the most important one the band has yet to release. 'what i am' follows the band's last song/video '20/20'. ...

Cool Jazz and a Tailgate Picnic Featured At Bickford Summer JazzFest, Plus Antoinette Montague Experience
by BWW News Desk - July 12, 2018
The Bickford Theatre at the Morris Museum presents The Antoinette Montague Experience in concert on Thursday, July 26, as part of the popular Summer JazzFest, which combines food trucks and music for a fun summer evening. Antoinette Montague is an award-winning jazz and blues singer who performs all...