| | |
| --- | --- |
| BIO: Even by Booka Shade's unusually frenetic standards, the past 12 months have been intense. Since the release of their fourth album, 'More!', the Berlin-based duo, Arno Kammermeier and Walter Merziger, have been touring almost non-stop. And loving every minute of it. Personal highlights, such as performing live on BBC Radio 1, to help celebrate legendary radio DJ Annie Nightingale's 40th broadcasting anniversary, or rocking Europe's foremost electronic music event, Sonar, capped a whirlwind year which included tours of Australia, Brazil, the UK and the US (including a show at Colorado's iconic Red Rocks amphitheatre). One of those rare electronic music acts who channel the spirit and sounds of underground techno, but who can rock any festival crowd, Booka Shade, increasingly, find themselves winning over new fans across the rock and dance music tribes. Late last year, for instance, as they prepared for a winter tour of Australia – with the mixed rock 'n' dance festival, Big Day Out – Booka Shade were voted one of the world's Top 5 live acts by the cutting-edge electronic music hub, Resident Advisor. That perfectly illustrates how, in 2011, they transcend borders and genres. In a way, that broad appeal is no surprise. Yes, Booka Shade make dance music, but it is dance music which audibly absorbs influences from everywhere: classical, rock, jazz, dubstep. Throughout their 25 years making music together, Arno and Walter have found it impossible to restrict themselves to one set sound or scene. Early on, back in their native Saarbruecken, they made electronic-pop, as Planet Claire, later – having been seduced by Frankfurt's then vibrant club scene – they released numerous underground dance tracks, including the huge crossover hit, 'Una Musica Senza Ritmo', as Degeneration. By the mid 1990s, bored with formulaic club music, they decided to start working as movie soundtrack composers and (rather bizarrely) producers-for-hire, writing pop hits for German major labels. That turned out to be a rather depressing period, musically. One they would sooner forget. Indeed, it wasn't until 2002, when Booka Shade moved to Berlin and formed the label/ production house, Get Physical Music – with M.A.N.D.Y and the then Groove Magazine editor, Thomas 'DJ T' Koch – that Arno and Walter finally felt that they had total musical freedom. It was a creative rebirth. "Before," says Arno, of their time as pop producers, "we didn't give a shit. Now, every note counts." The story since then is one that many of you will know. Under Booka Shade´s production aegis, Get Physical became one of modern Berlin's key dance music labels, while, on their own artist albums, 'Memento', 'Movements', 'The Sun & The Neon Light' and most recently 'More!'. They also became highly sought after remixers, lending their production magic to respected artists such as; Depeche Mode, Moby, Yello, Hot Chip, Roxy Music, Kings Of Leon, Tiga, Dave Gahan and The Knife. Booka Shade had developed a uniquely melodic and emotionally rich brand of contemporary techno. This was club music, but club music built to last. "This sounds basic, but it's all about expressing how you feel, your personality," says Arno. "Anybody can produce a nice, functional club track, but to produce something personal – music that is the essence of who you are – that is much more difficult. And it gets more difficult the further we go with Booka Shade." Walter, the production brains of the outfit, nods: "We've produced thousands of tracks together. By now, we have an almost psychic musical connection. But we're still constantly interrogating what we do. Is it fresh? Is it different? When you stop questioning your work, it's time to give up." It was this constant questioning, which, with 'More!', led Booka Shade to rethink their approach. In contrast to previous albums, it was built from the dance floor up. Every track, from the pixelated ear-worm, 'Donut', to that ethereal rave anthem, 'Regeneration' (which reached No.2 in the Beatport chart), started out as a killer club groove which Arno and Walter then worked around. It received reams of positive press and an iTunes Top 20 chart placing, but, finally, it is time to draw that era to a close. Fourth single, 'Scaramanga', released in May 2011, will be the last salvo from the 'More!' sessions. It's a fresh start for Booka Shade in other areas, too. After almost 10 years, Arno, Walter and DJ T recently handed over control of Get Physical to their co-founders Philipp Jung and Patrick Bodmer (aka M.A.N.D.Y)and Peter Hayo. Rest assured: there was no drama. No falling out. And Arno and Walter are still making music with M.A.N.D.Y (check the new DJ-mix 'Body Language Vol.10? for a preview of their latest collaboration, 'Home'). | |
Latest Articles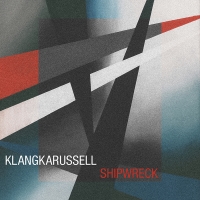 Klangkarussell Release New Single 'Shipwreck'
by Kaitlin Milligan - June 04, 2020
Klangkarussell's new single 'Shipwreck' is the follow-up to the Austrian electronic music duo's recent streaming hit, 'Ghostkeeper'....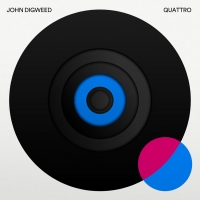 John Digweed Releases 4-Disc Album QUATTRO
by Kaitlin Milligan - April 03, 2020
John Digweed, the unwavering English mainstay, continues to create, evolve and produce a level of dedicated production that is hard to match with his newly released QUATTRO, out now via his own imprint, Bedrock Records...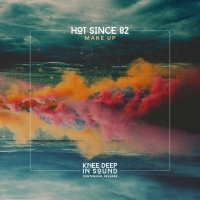 Hot Since 82 Releases New Single 'Make Up'
by Kaitlin Milligan - April 03, 2020
Barnsley-born DJ and producer Hot Since 82 has marked the 100th release on his Knee Deep In Sound imprint with the release of new single 'Make Up', out 3rd April.  ...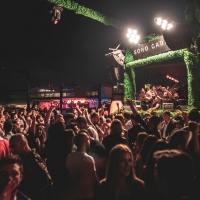 Soho Garden Dubai Reveals Full February Lineup
by Kaitlin Milligan - February 13, 2020
Continuing with its eye-catching programme of electronic music, Soho Garden Dubai has unveiled an extensive array of artists who will perform at the venue across February, including Peggy Gou, Adam Beyer and Nicole Moudaber. ...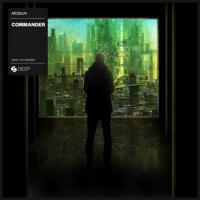 MOGUAI Releases New Single 'Commander'
by Kaitlin Milligan - December 09, 2019
2019 has been ground-breaking for MOGUAI on the release front, and now he closes out an impressive year of forward-thinking new music with 'Commander', due to drop 9th December via Spinnin' Deep, rounding off a year that has seen standout releases on other heavyweight labels such as Big Beat and his...

UNDERHER Release 'Mercy' EP
by Kaitlin Milligan - December 18, 2018
Fledgling electronic live act UNDERHER have released their third official EP, 'Mercy'. Due for release on their own imprint IAMHER, the package includes two original UNDERHER tracks, 'Mercy' and 'Strung', plus remixes from French production duo The Dualz, Greek Hotworkz label boss Harri Agnel, upcom...

Balaton Sound Festival Announce Boat Party Line-Up Featuring Patrick Topping, Booka Shade, Scuba, Rene Lavice, & More
by Macon Prickett - May 08, 2018
Balaton Sound, the 5-day non-stop beach party festival situated on the stunning Lake Balaton, has revealed the eclectic range of names set to headline the boat parties at the Hungarian festival between4th - 8th July 2018. The catamaran named 'Badacsony', will be held at Zamardi's ports, and will pla...