Latest Articles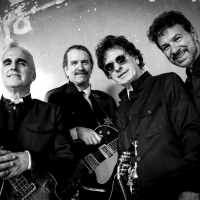 The Weeklings Announce Live Drive-In Performance at Tupelo Music Hall
by Kaitlin Milligan - May 18, 2020
Asbury Park, NJ quartet The Weeklings announced one of the nation's first drive-in performances during these social distancing times, May 31 at the legendary Tupelo Music Hall in Derry, New Hampshire – details/tickets here....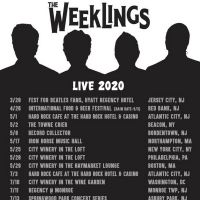 The Weeklings Create Three Videos For Title-Track '3' & Announce Tour
by Kaitlin Milligan - March 09, 2020
Asbury Park, NJ foursome The Weeklings has shared three new videos for the title track of their new (and third) studio album 3 out now on JEM Records – three wildly different takes on what it's like to have your heart broken in three....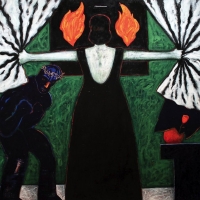 Alice Bag's 'Sister Dynamite' LP Out April 24
by Abigail Charpentier - February 25, 2020
L.A. punk icon Alice Bag has announced her new album Sister Dynamite, due out April 24 on In The Red Records. Her third solo effort, the album marks a thrilling return to the full-throttle punk that Bag pioneered with her legendary first-wave punk band, The Bags. An unbridled celebration of communit...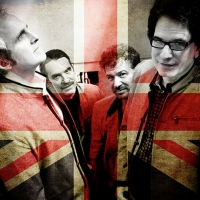 The Weeklings To Release New LP 3
by Kaitlin Milligan - December 17, 2019
Don't let The Weeklings fool you, spawned in Asbury Park, NJ, the foursome have become an impressive rock 'n' roll ensemble, at once classic but thoroughly up to the moment. The Weeklings will release the new studio album, 3 on January 17 via Marty Scott's legendary indie Jem Records. Today, they sh...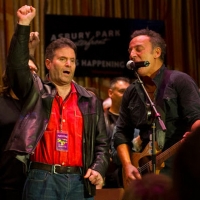 Kennedy Center Honors Telecast Reinforces LIGHT OF DAY WINTERFEST 20th Anniversary Global Mission
by Alexa Criscitiello - December 11, 2019
As the 20th Anniversary Edition of LIGHT OF DAY WINTERFEST approaches next month, the ongoing mission of the world-renowned charitable festival to defeat Parkinson's Disease and related illnesses through the awesome power of music gains renewed national focus with the CBS telecast of the Kennedy Cen...

Calexico and Iron & Wine Announce Newly Added Tour Dates
by Kaitlin Milligan - April 16, 2019
Today, Calexico and Iron & Wine added new shows to the previously announced UK, European and North American dates, including stops in Philadelphia, Austin, Los Angeles and more. See all dates and on sale info below....

Calexico and Iron & Wine Announce YEARS TO BURN, Plus Release FATHER MOUNTAIN
by Tori Hartshorn - March 21, 2019
Calexico and Iron & Wine today announce Years to Burn, their first full–length album together, available June 14th via City Slang in the UK/Europe and Sub Pop in the rest of the world. A lead track entitled "Father Mountain" has been shared HERE and an extensive North American, European, and UK tour...

Global Foundation's 19th Annual Winterfest to Feature Steve Forbert, The Weeklings, John Eddie, and More
by Kaitlin Milligan - December 28, 2018
With a goal of pushing its 19-year total past $5.5 million in its ongoing battle against Parkinson's disease, LIGHT OF DAY WINTERFEST 2019, presented by the Asbury Park Press, is returning to New York City on Wednesday, Jan. 16, for LIGHT OF DAY NEW YORK CITY for the world-renowned Light of Day Foun...

LIGHT OF DAY WINTERFEST Goes Retro for Concert Events in Asbury Park
by Kaitlin Milligan - December 19, 2018
Retro pop, rock, and soul vibes will permeate a pair of the most highly anticipated annual events at LIGHT OF DAY WINTERFEST 2019, the 10-day festival (Jan. 11-21, 2019), presented by the Asbury Park Press, entering its 19th year of raising money and awareness through the awesome power of music in o...

The Growlers Announce New Album and BEACH GOTH POP UP WEEK 2
by Macon Prickett - July 26, 2018
The Growlers are thrilled to present Beach Goth Pop Up: WEEK 2 in Downtown LA, Thursday 7/26 - Sunday 7/29 at 1700 Naud Street. Free and open to the public on a first-come, first-served basis, it redefines what a pop-up can be, bringing The Growlers' signature psychedelic vibes to their fans in an i...

The Growlers Launch BEACH GOTH POP UP in LA
by Macon Prickett - July 16, 2018
Live bands! Drag queens! Marionettes! The Growlers are excited to announce their very first Beach Goth Pop Up in Downtown LA, open exclusively on the weekends of Thursday 7/19 - Sunday 7/22, and Friday 7/27 - Sunday 7/29. Nestled in the industrial paradise of 1700 Naud Street in downtown's Cornfield...