Latest Articles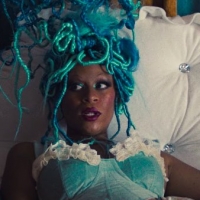 VIDEO: Aluna Shares 'Forget About Me' Music Video With Diplo & Durante
by Michael Major - January 14, 2022
British singer-songwriter Aluna returns today with her new single "Forget About Me," a collaboration with Diplo and Italian producer, DJ, and multi-instrumentalist Durante, offering fans a taste of what's to come from Aluna in 2022. The track was co-produced by Aluna, Diplo and Durante. Watch the ne...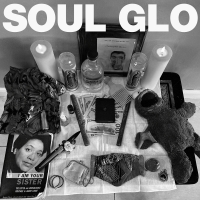 Soul Glo Announce New Album 'Diaspora Problems'
by Michael Major - January 11, 2022
Tthe band shared the first glimpse of the forthcoming album with "Jump!! (Or Get Jumped!!!)((by the future))," a hardcore whirlwind of justified rage, spinning like a verbal circle pit with a steady drumbeat and guitars. Soul Glo is Pierce Jordan (vocals), Ruben Polo (guitar), GG Guerra (bass, vocal...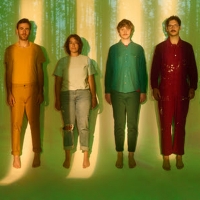 Pinegrove Share New Single 'Respirate' From Forthcoming Album
by Michael Major - January 06, 2022
New Jersey-based group Pinegrove shared their new single titled "Respirate." 11:11 will be available in all digital formats, physical CD, standard single black vinyl, deluxe single opaque red vinyl, and deluxe webstore-only single green vinyl through the Pinegrove and Rough Trade webstores. Pre-orde...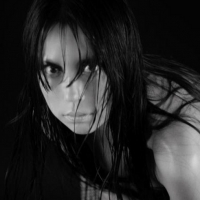 SASAMI Shares New Single 'Say It' From Upcoming 'Squeeze' Album
by Michael Major - January 06, 2022
SASAMI shares a visualizer for "Say It," her new industrial-influenced single. SASAMI is hitting the road next year, dates include a headline run, and support in North America for Haim and EU/UK support for Mitski in the Spring and Summer of 2022. Plus, pre-order the new album now!...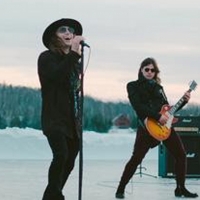 Dirty Honey to Honor Prince at NHL Winter Classic
by Michael Major - December 30, 2021
Dirty Honey, made of Marc LaBelle/vocals, John Notto/guitar, Justin Smolian/bass, and Corey Coverstone/drums, will wrap up the Pre-Game coverage with their interpretation of hometown hero and rock icon Prince's "Let's Go Crazy." ...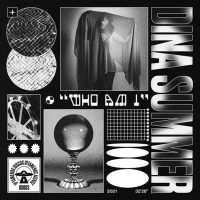 Dina Summer Shares New EP 'Who Am I'
by Michael Major - December 20, 2021
The third release on Local Suicide's Iptamenos Discos sees Dina Summer delivering a versatile debut project that's sure to turn heads. Fronted by Greek native Dina P., the project strikes an amazing balance and blurs the lines between a variety of genres while maintaining a distinct style and sound ...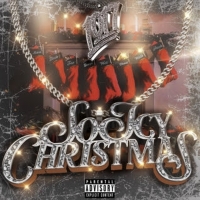 Gucci Mane & 1017 Global Music Drop 'SO ICY CHRISTMAS'
by Michael Major - December 17, 2021
GRAMMY® Award-nominated, multi-platinum superstar Gucci Mane and his 1017 Global Music label are releasing their newest compilation album. SO ICY CHRISTMAS brings 17 brand-new tracks celebrating the holidays while showcasing the talent of the booming label that's earned over 3 billion streams in the...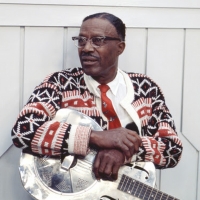 Son House to Release New Album 'Forever On My Mind'
by Michael Major - December 15, 2021
Forever On My Mind, the new album of previously unreleased Son House recordings from Easy Eye Sound, the independent label operated by Dan Auerbach of The Black Keys, is the premiere release from Waterman's personal cache of '60s recordings by some of the titans of Delta blues....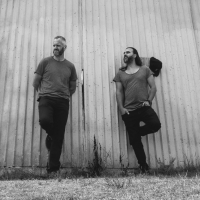 HOKI release new album 'None Of Us Will Ever Be The Same'
by Michael Major - December 15, 2021
The LP presents their signature raw, emotive, and soul-stirring sonic experience with a fresh touch. It includes the standout singles 'Growing Young', 'The Hardest Part To Give', 'Baby Boy' and 'Black Beauty'....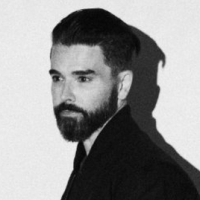 VIDEO: Dashboard Confessional Share Video For 'Here's To Moving On
by Michael Major - December 14, 2021
Dashboard Confessional has unveiled the 'deeply personal' music video for their inspiring new single, "Here's To Moving On." The new video is out now following its exclusive premiere earlier today via Consequence's "Origins,' which said, 'Dashboard Confessional's latest single 'Here's to Moving On' ...