| | |
| --- | --- |
| BIO: Music has always played a central role in Ben's life. His wit and skill as a singer-songwriter showcases an artist who is comfortable in both his own skin and with his impressive musical legacy. His acclaimed previous releases comprise his debut album 2003's Famous Among The Barns, 2005's Another Run Around The Sun, and 2008's The Legend of Kung Folk, Part 1 (The Killing Bite). Highlights from his previous albums include appearances on Good Morning America, The Tonight Show, The CBS Early Show, Last Call with Carson Daly and Howard Stern. Ben also made his acting debut with a recurring role on NBC's American Dreams and has appeared in the pages of People Magazine, Vogue and even on the cover of Rolling Stone magazine. His reviews and raves have been steady for over a decade now with more to come. Ben Taylor has previously toured with Sheryl Crow, Blues Traveler and Ziggy Marley among others. | |
Latest Articles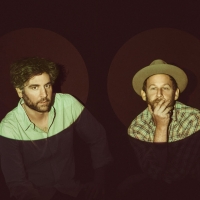 Radnor & Lee to Release New Album GOLDEN STATE
by TV News Desk - May 14, 2020
On June 19 Radnor & Lee, the musical project of Josh Radnor (How I Met Your Mother, Happythankyoumoreplease, Hunters streaming now on Amazon, etc) and Ben Lee (Noise Addict), will release their anticipated sophomore album Golden State on Flower Moon Records, run by Azure Ray's Maria Taylor.... (
more...
)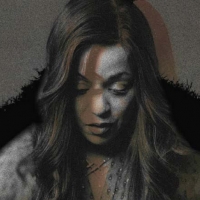 Danielia Cotton Re-Emerges With 'A Different War' To Confront Race, Gender, And Wealth
by BWW News Desk - May 13, 2020
Set for release May 29 on all major digital platforms through Cottontown Music, the six-song opus finds the "fiery rock vocalist" (American Songwriter), whose voice gives her songs "stunning power" (No Depression), speaking to these extraordinary times by unloading her sin while the world around her... (
more...
)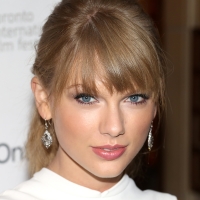 Jennifer Lopez, Taylor Swift, Oprah, & More Join ONE WORLD: TOGETHER AT HOME
by TV News Desk - April 14, 2020
An expanded list of artists will appear in the a?oeOne World: Together At Homea?? global broadcast special, which will air across NBC, ABC, CBS and other global networks and platforms on Saturday, April 18 from 8-10 p.m. PT/ET.... (
more...
)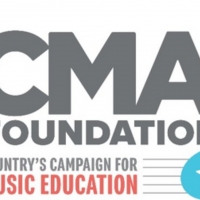 CMA Foundation Honors 30 Music Teachers From Across The Nation With Music Teachers Of Excellence Awards
by TV News Desk - March 09, 2020
The CMA Foundation, a national music education nonprofit and the philanthropic arm of the Country Music Association, is honoring 30 music teachers from across the country as Music Teachers of Excellence. Now in its fifth year, the annual program was created in an effort to recognize those educators ... (
more...
)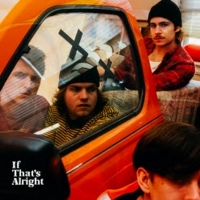 Betcha Unveils New Single 'If That's Alright'
by TV News Desk - March 05, 2020
Nashville-based alt-rock band Betcha has released their eagerly- awaited new single, "If That's Alright," the first release from the band since their critically-acclaimed debut EP, FALLING, last year. The single was written by the band and Brian Phillips (blink-182, Saint Motel, COIN) and is accompa... (
more...
)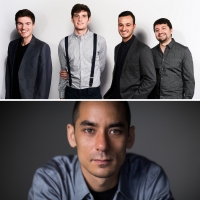 Sandbox Percussion Releases Andy Akiho's 'Haiku 2'
by TV News Desk - February 13, 2020
On Thursday, February 13, 2020, the New York-based ensemble Sandbox Percussion releases Andy Akiho's Haiku 2 as a music video and single from its debut album, And That One Too (Coviello Classics).... (
more...
)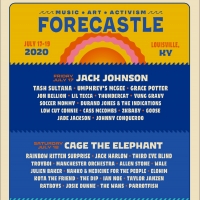 Jack Johnson, Cage The Elephant and The 1975 to Headline Forecastle 2020
by TV News Desk - February 12, 2020
Embarking on its 18th year at sea, the Forecastle Festival will return this July 17-19, 2020, featuring iconic acoustic rocker Jack Johnson; 2020 Grammy-winning Kentucky natives Cage The Elephant; and pop rock sensation The 1975.... (
more...
)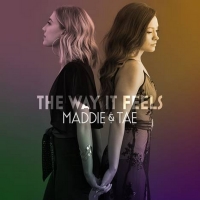 Maddie and Tae Reveal Sophomore Album 'The Way It Feels'
by TV News Desk - February 04, 2020
As PLATINUM-selling duo Maddie & Tae are "riding a gust of momentum" (PEOPLE) following an explosive 2019 unveiling new music that is "drenched in raw, vulnerable emotion" (American Songwriter), the pair continues to fill-in pages of their expansive journey, revealing details today of their highly-a... (
more...
)
Maria Taylor Shares 'Spinning Wheel' Video
by TV News Desk - January 22, 2020
Today Maria Taylor has revealed the official for 'Spinning Wheel' with Under The Radar. The track is from her self-titled album out now on Flower Moon Records. About the video Maria Taylor says, 'One of my best friends and long time collaborators, Alan Tanner, directed this video. I love how the vid... (
more...
)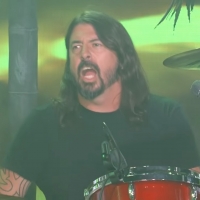 VIDEO: Taylor Hawkins & The Coattail Riders Perform 'I Really Blew It' on JIMMY KIMMEL LIVE!
by Stage Tube - January 08, 2020
Taylor Hawkins & The Coattail Riders perform the song I Really Blew It on Jimmy Kimmel Live with special feature Perry Farrell.... (
more...
)