ATLANTA SYMPHONY ORCHESTRA


BIO: As one of the most creative and innovative orchestras in North America, the Atlanta Symphony serves as the cornerstone for musical performance and training far beyond Atlanta's borders, through its various concert series and its diverse initiatives in music education and outreach.
Latest Tweets
| | |
| --- | --- |
| 7/27 @ 8:18 AM | AtlantaSymphony - 👀 Two fantastic programs below featuring the @AtlantaSymphony. |
| | |
| --- | --- |
| 7/23 @ 6:35 AM | AtlantaSymphony - This week in #OlympicHistory, the Atlanta Symphony Orchestra and Chorus performed the Opening Ceremony of the 1996… https://t.co/AQduNY3uHA |
| | |
| --- | --- |
| 7/21 @ 11:02 AM | AtlantaSymphony - We're loving @IsataKm's beautiful new album, Summertime. 🎹 This season welcomes musical prodigies and siblings… https://t.co/If5uRg3E1H |
MORE TWEETS
Latest Articles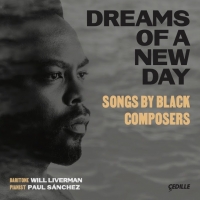 Baritone Will Liverman Releases DREAMS OF A NEW DAY: Songs by Black Composers on Cedille Records
by Chloe Rabinowitz - February 12, 2021
Today, baritone Will Liverman has released Dreams of a New Day: Songs by Black Composers with pianist Paul Sánchez on Cedille Records. Liverman says, "Right now, it is more important than ever to celebrate the contributions of Black composers, and I'm honored to give voice to the art songs on this a...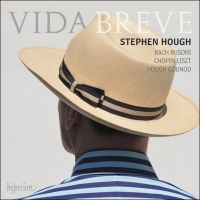 Stephen Hough's Album 'Vida Breve' To Be Released By Hyperion Records
by Stephi Wild - January 13, 2021
"In the world of the arts," says Stephen Hough, "death has always been a central subject resulting in the most exalted and inexhaustible expression," and the pianist's upcoming solo album explores some pieces that have this theme as part of their identity or inspiration. Among these works is Mr. Hou...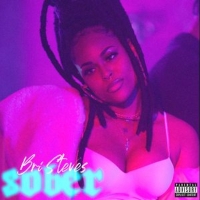 Bri Steves Releases New Single 'Sober'
by Sarah Jae Leiber - November 11, 2020
Atlantic Records' Bri Steves has us reminiscing nights at the club with the Janoff-directed visual for "Sober."...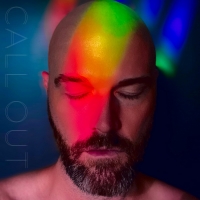 Zachary James To Debut Visual Album: CALL OUT
by Alexa Criscitiello - October 06, 2020
Acclaimed opera and Broadway performer Zachary James will debut CALL OUT, simultaneous visual and audio albums of works composed by women, to be released December, 2020. James is joined on the album by pianist, Charity Wicks, cellist, Jeffrey Zeigler, theorboist, Brandon Acker, steel guitarist, Kevi...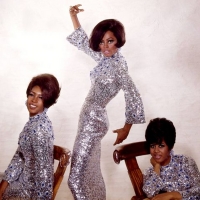 BWW Exclusive: THE 101 GREATEST MOTOWN SONGS OF ALL TIME - with Stevie Wonder, Diana Ross, Marvin Gaye, the Jackson 5 & More
by Peter Nason - June 11, 2020
BWW Reviewer Peter Nason chooses the 101 greatest Motown songs from 1960-1994. See if your favorite songs or artists made the list!...