Latest Articles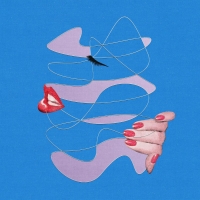 Public Practice's Debut Album 'Gentle Grip' Out 5/15 via Wharf Cat Records
by TV News Desk - February 20, 2020
Public Practice is reviving the spirit of late '70s New York with their intoxicating brand of no wave-tinged dark disco. The band came in hot with their punchy balance of punk, funk, and pop on the critically acclaimed Distance is a Mirror EP in 2018. The Brooklyn-based band (who Paste recently name... (
more...
)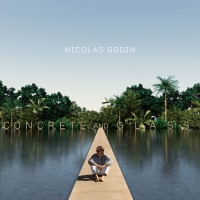 Nicolas Godin Shares Two Remixes of 'The Border' Ahead of New Album Release
by TV News Desk - January 10, 2020
With his anticipated new album Concrete and Glass due for release on the 24th January, via Because Music, Nicolas Godin has shared two excellent remixes of recent single "The Border". The first is by Pierre Rousseau of Paradis, the producer of Concrete and Glass, who delivers a delicious, bass-drive... (
more...
)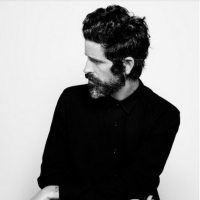 by TV News Desk - December 09, 2019
... (
more...
)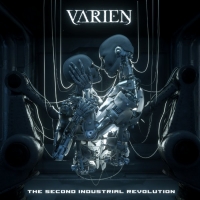 Varien Release New Album, 'The Second Industrial Revolution'
by TV News Desk - December 06, 2019
So starts the manifesto of one of America's most influential, underground, electronic producers. The critically-revered, enigmatic and often elusive Nick Kaelar, aka Varien, emerges from the depths of his studio with the stunning new long-player 'THE SECOND INDUSTRIAL REVOLUTION'. ... (
more...
)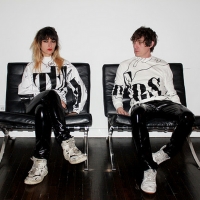 Tempers Announce 2020 Tour Dates
by TV News Desk - November 14, 2019
New York based duo Tempers, comprised of Jasmine Golestaneh and Eddie Cooper, have been diligently carving out their own unique niche within dark indie, electronica and synth-pop circles since their formation. After a series of digital singles in 2013, Tempers began solidifying their singular identi... (
more...
)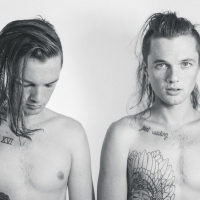 Oliver Riot Release Brand New Song 'Nervous'
by TV News Desk - October 16, 2019
Today, Oliver Riot - a pop duo comprised of identical twins, Benjamin and Alexander Moore - have released their brand new song, 'Nervous,' via AWAL. Currently, Oliver Riot has two EP's under their belt, which racked up 100+ million streams. Now the boys are back for more. The song was produced by Er... (
more...
)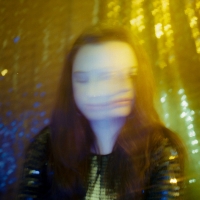 Indie-Pop Duo Tiny Deaths Releases MAGIC - THE REMIXES EP
by BWW News Desk - October 07, 2019
Los Angeles-based indie dream-pop duo tiny deaths release their new EP Magic - The Remixes on 4 October via Handwritten Records. The EP includes remixes by electronic-experimental artist Big Cats, New York-based Indie hip-hop producer and Doomtree's founding member Paper Tiger, Yabil, and tiny death... (
more...
)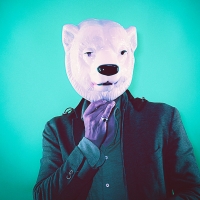 Electropop Multi-Artist Panaviscope Shares 'Kiss Yourself To Death' Single
by BWW News Desk - September 20, 2019
Swiss electro-pop and visual artist Panaviscope has released his debut single 'Kiss Yourself To Death' via How Bad Pretty Bad Records. The track was mixed by Yvan Bing (Gwen Stefani, Phil Collins, Wu-Tang Clan) and mastered by Mike Marsh (Daft Punk, The Chemical Brothers, Depeche Mode). He has previ... (
more...
)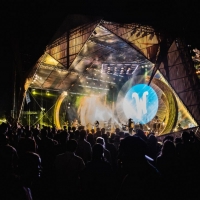 Thailand's Sustainable Utopia Wonderfruit Returns for Sixth Edition
by TV News Desk - September 04, 2019
Revolutionising the festival landscape with a celebration of art, music, food and ideas that positions it as one of the world's most unique musical experiences, Thailand's sustainable utopia Wonderfruit returns for its sixth edition on 12th-16th December 2019 at The Fields At Siam Country Club, Patt... (
more...
)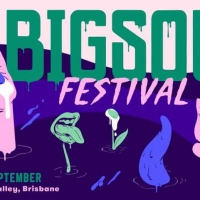 BIGSOUND and Warner Music Group Award Paperchain with Inaugural BIGTECH Prize
by TV News Desk - September 04, 2019
BIGTECH stepped up to yet another level in 2019, partnering with Warner Music Group to provide a $5,000 cash prize, awarded today to Paperchain. Shining a light on new technology businesses BIGTECH provides mentoring, expertise and exposure for tomorrow's entrepreneurs playing in the music space. ... (
more...
)