Latest Articles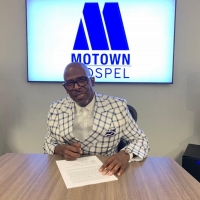 Ricky Dillard Signs With Motown Gospel
by TV News Desk - August 12, 2019
Motown Gospel is honored to announce the official signing of iconic choirmaster Ricky Dillard today. Known for his skillful directing and inimitable presentation marked by high energy, acrobatics and charisma, the 3-time GRAMMY® nominee will record his Motown Gospel debut album, along with his unpar... (
more...
)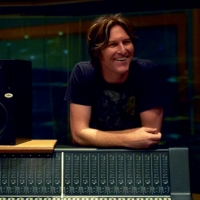 Tyler Bates' Score For FAST & FURIOUS PRESENTS: HOBBS & SHAW Is Out Now
by BWW News Desk - August 05, 2019
Composer Tyler Bates' score for Universal Pictures' Fast & Furious Presents: Hobbs & Shaw is officially out now. Featuring orchestral elements, Samoan drums and hundreds of guitar & bass tracks performed by Bates himself, the collection of music matches the high-octane intensity of the summer blockb... (
more...
)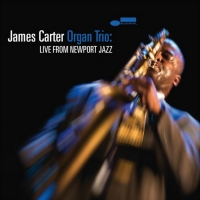 James Carter to Release Blue Note Debut on August 30
by TV News Desk - August 02, 2019
On August 30, saxophone master James Carter will release his Blue Note Records debut James Carter Organ Trio: Live From Newport Jazz, a thrilling live performance of Carter's imaginative soul jazz reinvention of Django Reinhardt that was captured at the 2018 Newport Jazz Festival. ... (
more...
)
Azam Ali Summons PHANTOMS On New Ethereal Album
by BWW News Desk - July 09, 2019
"The concept behind the album, in essence, is about how we develop multidimensional selves, a series of personas if you will, that enable us to navigate in a multidimensional universe and how we learn to move between them very fluidly," explains internationally beloved singer-songwriterproducer Azam... (
more...
)
Lil Nas X to Headline The Reveal Experience
by TV News Desk - June 21, 2019
Short-form video storytelling app, Firework, and leading music event promotion company, Spekdrum, announced today the launch of  The Reveal Experience - a first-of-its-kind, micro-festival that will gather icons from the worlds of entrepreneurship, music, technology, beauty, and activism under one r... (
more...
)
Silent Planet to Support August Burns Red on '10 Years of Constellations' Tour
by TV News Desk - May 24, 2019
Silent Planet are set to support August Burns Red on their 10 Years of Constellationstour, alongside co-support act Silverstein. The 40+ North American tour kicks off on 6/20 in Lancaster, PA and will make its way through Boston, MA; Montreal, QC; Chicago, IL; Vancouver, BC; Seattle, WA; Austin, TX;... (
more...
)
C Duncan Releases Title Track HEALTH
by BWW News Desk - February 26, 2019
Set for release via FatCat Records on March 29, 2019, C DUNCAN's highly anticipated third album HEALTH sees the Scottish multi-instrumentalist ditch his bedroom studio and work with other producers, engineers and musicians for the first time. Warm and harmonically rich, Duncan delightfully juxtapose... (
more...
)
Skeletonwitch Announce U.S. Tour, Soft Kill & Wiegedood To Support
by BWW News Desk - February 13, 2019
Today, Skeletonwitch announce their first full-length U.S. tour since the release of their latest and highly acclaimed album, Devouring Radiant Light. Soft Kill and Weigedood join them as support for the Louder Than Light Tour. Martyrdöd, Portrayal of Guilt and Devil Master have also confirmed selec... (
more...
)