Latest Articles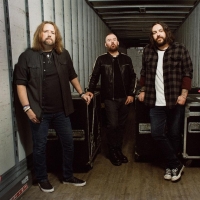 SEETHER Honored With New Rock & Roll Hall of Fame Exhibit
by TV News Desk - March 05, 2021
SEETHER further cemented their place as one of hard rock's most important and enduring bands with their latest album Si Vis Pacem, Para Bellum ('If You Want Peace, Prepare For War') which debuted at #2 on Billboard's Hard Rock chart upon its release last fall....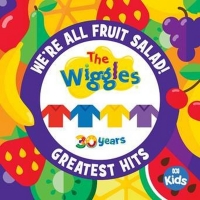 The Wiggles Release Greatest Hits Album 'We're All Fruit Salad'
by TV News Desk - March 05, 2021
The title song and music video riff on the Wiggles mega-hit "Fruit Salad." The song speaks to the incredible variety of Wiggles fans around the world, and it features diverse guests including James Harkness, Jawan M. Jackson, Lou Diamond Phillips, Robert Rakete, Taylor Symone Jackson, and Victor Val...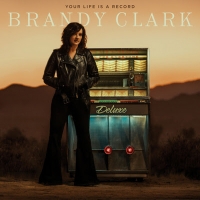 Brandy Clark Celebrates 'Your Life is a Record' Anniversary With New Deluxe Album
by TV News Desk - March 05, 2021
In addition to "Remember Me Beautiful," the deluxe album also includes special collaborations with Lindsey Buckingham ("The Past is the Past") and Brandi Carlile ("Like Mine" and "Same Devil") as well as live renditions of two album tracks: "Pawn Shop" and "Who You Thought I Was."...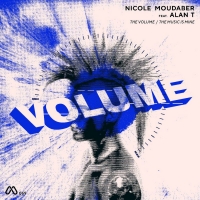 Nicole Moudaber Enlists Club Icon Alan T For New 'The Volume' EP
by TV News Desk - March 05, 2021
Representing some of her most liberally untethered work to date, the 2-track opus echoes a tenacious dedication to both her craft and the circuit in which its home to - The Volume EP is out now on her own MOOD Records. ...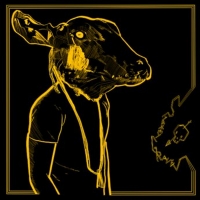 Shakey Graves Releases Cover of Bruce Springsteen's 'I'm On Fire'
by TV News Desk - March 04, 2021
"I am a total sucker for an out of context cover. Inevitably when you strip back the original production of any song and frame it in a new light, alternate meanings tend to emerge," says front-man Alejandro Rose-Garcia....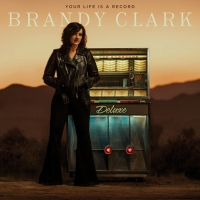 Brandy Clark performs 'Like Mine' on THE ELLEN DEGENERES SHOW
by TV News Desk - March 03, 2021
In addition to "Like Mine," the deluxe album features all eleven songs from Your Life is a Record as well as five more bonus tracks including "Remember Me Beautiful," a song Clark wrote earlier this year as part of NPR's Morning Edition Song Project....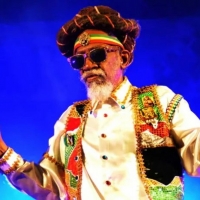 VP Records Mourns the Passing of Bunny Wailer
by TV News Desk - March 03, 2021
He was a three-time Grammy Award winner for his albums 'Time Will Tell – A Tribute to Bob Marley,' (1991) 'Crucial! Roots Classics' (1995) and 'Hall of Fame: A Tribute to Bob Marley's 50th Anniversary' (1997). His achievements and impact on reggae music are monumental and his voice will be sorely mi...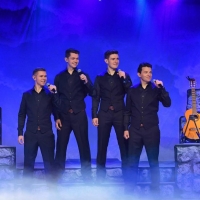 Green Hill Music Announces Collaboration with Irish Singing Sensations Celtic Thunder
by BWW News Desk - March 02, 2021
Known around the globe for their solo as well as their ensemble songs, Celtic Thunder has built a reputation for dramatic shows filled with lighting, choreography, and stage sets that take audiences on a visual and musical journey through Celtic lore. ...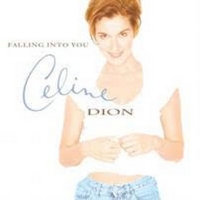 Celine Dion Celebrates 25-Year Anniversary of Her Album 'Falling Into You'
by TV News Desk - March 02, 2021
The album's opening track 'It's All Coming Back to Me Now' is often seen as emblematic of Celine's musical style and quickly became a fan favourite and a centrepiece of her concert repertoire....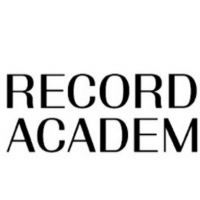 63rd GRAMMY Awards Premiere Ceremony To Be Streamed Live Via GRAMMY.com March 14
by TV News Desk - March 02, 2021
Kicking off the event will be a tribute performance celebrating the 50th anniversary of the classic Marvin Gaye track 'Mercy, Mercy Me (The Ecology)'....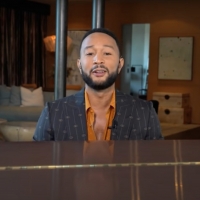 VIDEO: John Legend Was Rejected by STAR SEARCH
by Stage Tube - March 02, 2021
John Legend talks about the 10th anniversary of The Voice and his childhood ambitions to be on Star Search. ...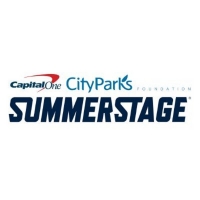 Capital One City Parks Foundation SummerStage Anywhere Celebrates Women's History Month
by TV News Desk - March 01, 2021
Additional upcoming female performances include interdisciplinary performing artist Arielle Rosales, electro pop artist La Force, soul queen of New Orleans Irma Thomas, and reggae label VP Records founder Miss Pat....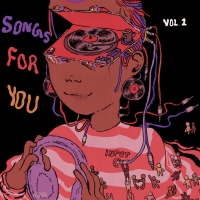 Vans and Record Store Day to Release 'Songs For You, Volumes 1 & 2'
by TV News Desk - March 01, 2021
As a salute to the community power of Black-owned businesses, Vans and Record Store Day will reinvest proceeds from the albums into Black-owned record stores across the United States. ...
Tokyo Police Club 10th Anniversary 'Champ' Reissue Out Friday
by TV News Desk - March 01, 2021
Unfortunately, due to continued COVID-19 restrictions, the band's celebratory live livestream performance of the album in full, has been delayed, and will now take place May 30 via Bandcamp. All previously purchased tickets are still valid, and tickets are still available for purchase. ...