Latest Articles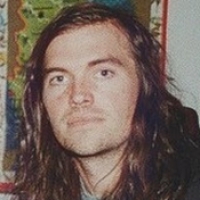 Waldemar Launch 'Summer Rain' in Advance of Debut Album RUTHLESS
by Michael Major - March 29, 2023
The six-minute song is a slow groove that simmers before it boils; pulsing with bottomless, echoing drums and reverberating, crescendoing guitars. The swaying '80s alt-rock feel lends the center stage to an eerie harmonica and lead singer/songwriter Gabe Larson's powerful, belting vocals. Watch the ...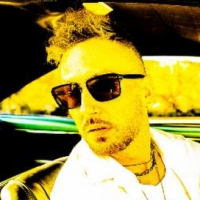 Greg Puciato (The Dillinger Escape Plan, The Black Queen) Announces Debut Solo Tour
by Michael Major - March 21, 2023
Greg Puciato, former vocalist of The Dillinger Escape Plan, and man of multiple bands (Killer Be Killed, Jerry Cantrell, and The Black Queen), ventures out on his first solo tour this Spring, with dates stretching across North America. Check out the upcoming tour dates now!...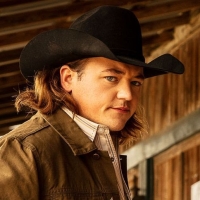 Jake Worthington Two-Steps Onto the Scene With Two New Songs
by Michael Major - March 17, 2023
As authentic as they come, Jake Worthington was born and raised on the traditional sounds of country music. Now, the bonafide cowboy breathes fresh life into an American classic sound with the announcement of his 13-track debut album, Jake Worthington. His new singles include "State You Left Me In" ...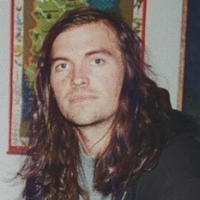 Waldemar Announces Debut Album 'RUTHLESS'
by Michael Major - February 17, 2023
Singer-songwriter Gabe Larson is the artistic force behind Waldemar, a heartland indie rock band from Eau Claire, WI. Self-releasing on May 5, the group's debut record Ruthless is five years in the making, the outcome of trusting one's vision despite the roadblocks that stand in the way. ...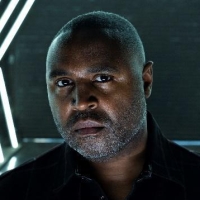 Kendrick Scott Releases 'One Door Closes, Another Opens' Single
by Michael Major - February 10, 2023
Drummer and composer Kendrick Scott released his new single 'One Door Closes, Another Opens' with an accompanying live performance video. The song is the second single from his upcoming full-length Corridors - Corridors is Scott's third album for Blue Note Records, and his first compositional treatm...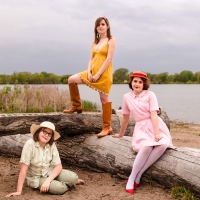 Loki's Folly Announce Album Release Show at Minneapolis' 7th St Entry
by Michael Major - February 07, 2023
Comprised of three siblings from South Minneapolis (Annie Kuchenmeister: age 21, guitarist and singer; Nissa: age 16, drummer and singer; and Oskar: age 12, bassist), each brings their own unique personality to the music, resulting linked together by an innate bond gelled from their shared upbringin...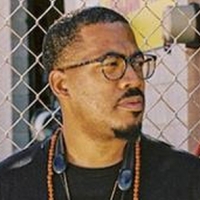 James Brandon Lewis Releases New Album 'Eye of I' This Friday
by Michael Major - January 30, 2023
This music swaps out the extra-musical research and cerebral high concepts of his critically acclaimed 'Jesup Wagon' and the aesthetic manifestos of 'An Unruly Manifesto' for a lean power trio of tenor sax, cello and drums that reaches for singable melodies and a simple punk-band-in-the-basement cre...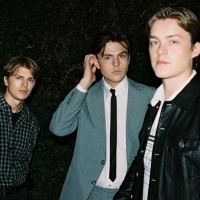 New Hope Club Kick off 2023 With New Single 'Don't Go Wasting Time'
by Michael Major - January 25, 2023
Once again, frontman Blake Richardson produced the track in addition to sharing guitar duties with bandmates George Smith and Reece Bibby. This time around, Reece handles lead vocals. On the track, George's delicate piano echoes through a soft and steady beat, setting a cinematic tone. In the accomp...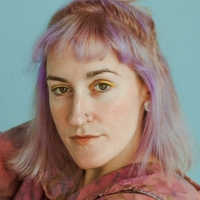 Brooklyn's Oropendola Announces 'Waiting For The Sky To Speak' LP
by Michael Major - January 24, 2023
There's a confidence that rings out across the eleven songs that make up Waiting for the Sky to Speak, Joanna Schubert's debut album as Oropendola, a word that means "golden pendulum." These tracks shimmer with bursts of energy and emotion, swinging from playfulness to earnestness with deft, technic...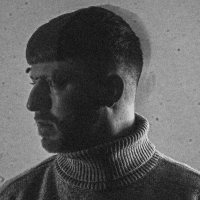 Simula Announces Forthcoming Album & Single 'Attack Mode'
by Michael Major - December 20, 2022
After garnering over 100 million streams on collaboration 'You and I' with Bru C, alongside his inspiring work with Sample Genie to help the next wave of young producers by showcasing his techniques through tutorials, Simula has carved a place for himself within the music industry....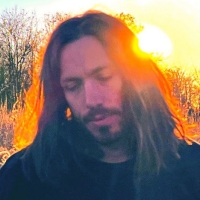 Sunnsetter Shares 'Float In Circles' Single
by Michael Major - December 07, 2022
Sunnsetter — the solo project of multi-instrumentalist, composer, and recording engineer + Zoon/OMBIIGIZI collaborator Andrew McLeod — returns a brand new single entitled 'Float In Circles,' his first new track since signing with Paper Bag Records. Speaking on the track, which was written largely as...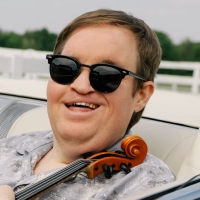 Michael Cleveland Announces Forthcoming LP 'Lovin' Of The Game'
by Michael Major - December 06, 2022
Built upon a rock-solid foundation of bluegrass prowess, LOVIN' OF THE GAME — produced by Jeff White, Cleveland and Sean Sullivan — the album hums with energy across the 12 tracks finding appearances from the likes of Béla Fleck, Billy Strings, Charlie Starr, Jeff White, The Travelin' McCourys and V...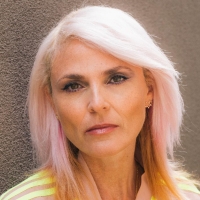 Faithless Remix Theme From THE CROWN To Mark Seasons 5's Iconic 90s Era
by Michael Major - November 29, 2022
To mark the relevance of this culturally defining era, The Crown has partnered with 90's powerhouse Faithless to remix Hans Zimmer's iconic theme tune. To accompany the track, video producer Alice Isaac creates an accompanying music video featuring iconic 90s imagery in her signature style of collag...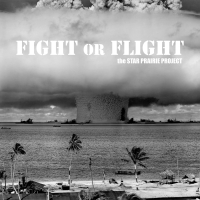 The Star Prairie Project Releases New Album FIGHT OR FLIGHT
by Chloe Rabinowitz - November 08, 2022
The Star Prairie Project's new album Fight or Flight trumpets the fact that the world order as we know it is teetering and crumbling before our eyes....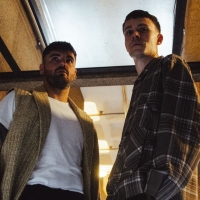 Persher (Blawan x Pariah) Share New Single 'World Sandwiches 2'
by Michael Major - September 27, 2022
Man With The Magic Soap will be released October 21st as a limited-edition CD (with digital download) as part of Thrill Jockey Records' 30th anniversary limited release series, other artists in the series include The Soft Pink Truth, Douglas McCombs, Sam Prekop & John McEntire, The Body & OAA and mo...