Latest Articles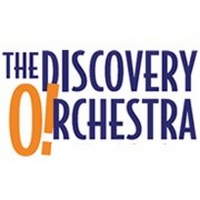 The Discovery Orchestra's Interactive Concert DISCOVER THE FIREBIRD to Air on TV
by TV News Desk - September 24, 2019
The Discovery Orchestra (the Orchestra) ushered in its 33rd season this past Sunday with Discover The Firebird, an interactive concert taped at the Delbarton School in Morristown, New Jersey, for future national broadcast. Over 500 audience members from communities in the Tri-State area were treated... (
more...
)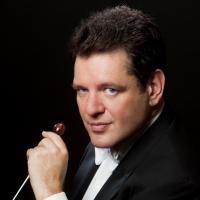 David Bernard Wins First Prize In The American Prize Orchestral Conducting Competition
by BWW News Desk - September 22, 2019
American conductor David Bernard has been awarded First Prize in the Orchestral Conducting competition of The American Prize, professional division 2019, a national competition for conductors.... (
more...
)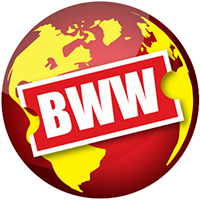 Kahchun Wong and Nuremberg Symphony Orchestra Announce 2019–2020 Season
by BWW News Desk - May 28, 2019
As the 2018 - 19 season comes to a close, Kahchun Wong and the Nuremberg Symphony Orchestra recently announced the orchestra's 2019–2020 season, Wong's second as Chief Conductor.... (
more...
)

Park Avenue Chamber Symphony Presents PICTURES: RE-IMAGINED
by BWW News Desk - March 28, 2019
On Saturday, May 18th at 8PM at CMT Auditorium in New York City, the Park Avenue Chamber Symphony led by Maestro David Bernard, will perform the New York Premiere of an animated interpretation of Mussorgsky's 'Pictures at an Exhibition' set to live music.... (
more...
)

Kahchun Wong to Make NY Philharmonic Debut in Lunar New Year Concert
by BWW News Desk - January 09, 2019
Kahchun Wong, 32, Chief Conductor of the Nuremberg Symphony Orchestra and first prize winner of the 2016 Gustav Mahler Conducting Competition, will make his New York Philharmonic debut conducting the orchestra's annual Lunar New Year Concert... (
more...
)

Lunar New Year Concert Features Kahchun Wong in His Philharmonic Debut
by BWW News Desk - November 14, 2018
The New York Philharmonic will celebrate the Lunar New Year, welcoming the Year of the Pig with a Gala and Concert led by Kahchun Wong in his Philharmonic debut on Wednesday, February 6, 2019, at 7:30 p.m.... (
more...
)

Bard Music Festival Explores Life and Times of Rimsky-Korsakov
by BWW News Desk - April 13, 2018
This summer, 20 years since its celebration of Tchaikovsky, the 29th annual Bard Music Festival once again trains its focus on one of Russian Romanticism's most seminal composers, with a two-week, in-depth exploration of "Rimsky-Korsakov and His World."... (
more...
)

BWW Interview: Composer and Pianist Felix Jarrar
by Olga El - April 03, 2018
Felix Jarrar is a 22-year-old composer and pianist whose list of accomplishments includes performances at diverse venues such as Symphony Space, (le) poisson rouge, BAM's Fisher Hillman Studio and Carnegie Hall's Weill Recital Hall. His works have been performed internationally by members of the Met... (
more...
)

David Bernard to Stay on as Music Director of Massapequa Philharmonic
by BWW News Desk - March 30, 2018
The Massapequa Philharmonic, the principal orchestra serving Massapequa and Long Island, has extended David Bernard's contract as their Music Director. The extension secures Bernard's position with the orchestra until 2020.... (
more...
)

Award-Winning British Conductor Bramwell Tovey Makes Debut In Bernstein And Stravinsky Program
by BWW News Desk - March 26, 2018
The Houston Symphony welcomes famed conductor Bramwell Tovey, Grammy winner and Music Director of the Vancouver Symphony Orchestra, as he makes his Houston debut in Stravinsky's Firebird on March 29-31 at 8 p.m. in Jones Hall.... (
more...
)

Minnesota Orchestra Announces Plans For Sommerfest 2018
by BWW News Desk - March 02, 2018
The Minnesota Orchestra announced plans today for Sommerfest 2018, unveiling a series of "Music for Mandela" concerts and events, in connection with a worldwide celebration of the late Nobel Peace Prize-winning South African leader and human rights advocate Nelson Mandela on the centenary of his bir... (
more...
)