Toronto Photos
Browse photos from live + streaming theatre in Toronto.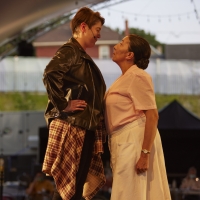 Photos: THE REZ SISTERS Opens Tonight at the Stratford Festival
by Chloe Rabinowitz - Toronto

(7/28/2021) - The Rez Sisters by Tomson Highway, directed by Jessica Carmichael is running July 23 to August 21 at the Stratford Festival, with the official opening Wednesday, July 28.
---
Photos: YOU CAN'T STOP THE BEAT Opens at Stratford Festival
by Chloe Rabinowitz - Toronto

(7/19/2021) - What is it about musical theatre that captures the hearts of millions of fans? Through wars, disasters, heartbreaks and triumphs, musicals have been there to give us a way to understand the human experience and flourish.
---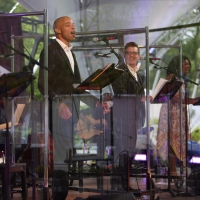 Photos: Stratford Festival 2021 Presents WHY WE TELL THE STORY & More
by Chloe Rabinowitz - Toronto

(7/13/2021) - This update of the sold-out 2019 Meighen Forum concert, takes you on a journey with the voices of legendary Black poets and the music of the African-American musical theatre canon, including hits from Aida, Ain't Misbehavin', Caroline, or Change, The Color Purple, Hamilton, The Lion King, Once On This Island, Showboat and many more.
---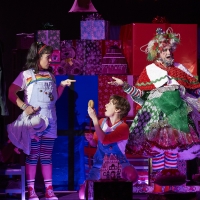 Photo Flash: Canadian Opera Company's New Production of HANSEL & GRETEL
by Chloe Rabinowitz - Toronto

(2/5/2020) - Everyday magic comes alive in a new production that transplants Hansel and Gretel's adventures from a wooded forest setting to modern-day Toronto. As the siblings make their way through a contemporary high-rise neighbourhood in search of food, they must rely on their wits – and each other – to outsmart danger along the way. All throughout, cutting-edge stage technology paints a picture of the characters' vivid imaginations, creating a theatrical experience unlike any other. Hansel & Gretel runs for seven performances at the Four Seasons Centre for the Performing Arts on February 6, 8, 11, 15, 16, 19, 21, 2020.
---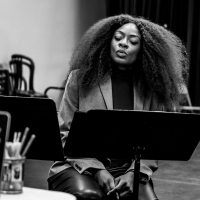 Photo Flash: First Look at Rehearsal Photos of Jully Black and Measha Bruggergosman in CAROLINE, OR CHANGE
by Chloe Rabinowitz - Toronto

(1/6/2020) - Following announcements earlier this year of a new annual residency at the historic Winter Garden Theatre and the inaugural production of the residency - a reimagined and expanded staging of their 2012 hit, CAROLINE, OR CHANGE, again in co-production with frequent collaborators Obsidian Theatre  - The Musical Stage Company shares a sneak peek at this hotly anticipated show.
---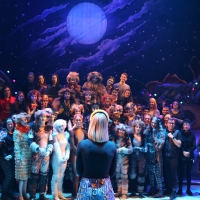 Photo/Video: Celine Dion Visits CATS Tour
by Alan Henry - Broadway

(12/12/2019) - Celine Dion visited the CATS tour in Toronto and met up with the cast following a performance at Toronto's Princess of Wales Theatre last night! Dion famously covered the show's anthem, Memory, in a televised 1987 performance featuring full cat costume and makeup! Check out video of that performance and photos of her visit below!
---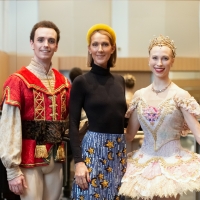 Photo Flash: Celine Dion Visits the National Ballet of Canada's Production of THE NUTCRACKER
by Stephi Wild - Toronto

(12/12/2019) - Celine Dion recently stopped by the National Ballet of Canada's 2019 production of The Nutcracker and posed for photos with some of the cast members.
---