Toronto Photos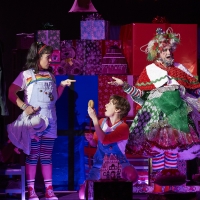 Photo Flash: Canadian Opera Company's New Production of HANSEL & GRETEL
by BWW News Desk - Toronto

(2/5/2020) - Everyday magic comes alive in a new production that transplants Hansel and Gretel's adventures from a wooded forest setting to modern-day Toronto. As the siblings make their way through a contemporary high-rise neighbourhood in search of food, they must rely on their wits – and each other – to outsmart danger along the way. All throughout, cutting-edge stage technology paints a picture of the characters' vivid imaginations, creating a theatrical experience unlike any other. Hansel & Gretel runs for seven performances at the Four Seasons Centre for the Performing Arts on February 6, 8, 11, 15, 16, 19, 21, 2020.
---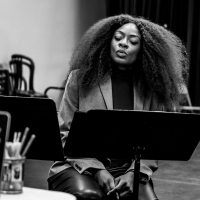 Photo Flash: First Look at Rehearsal Photos of Jully Black and Measha Bruggergosman in CAROLINE, OR CHANGE
by BWW News Desk - Toronto

(1/6/2020) - Following announcements earlier this year of a new annual residency at the historic Winter Garden Theatre and the inaugural production of the residency - a reimagined and expanded staging of their 2012 hit, CAROLINE, OR CHANGE, again in co-production with frequent collaborators Obsidian Theatre - The Musical Stage Company shares a sneak peek at this hotly anticipated show.
---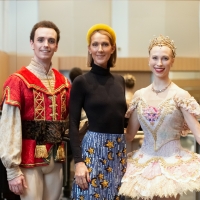 Photo Flash: Celine Dion Visits the National Ballet of Canada's Production of THE NUTCRACKER
by BWW News Desk - Toronto

(12/12/2019) - Celine Dion recently stopped by the National Ballet of Canada's 2019 production of The Nutcracker and posed for photos with some of the cast members.
---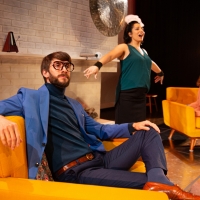 Photo Flash: Theatre Francais De Toronto Presents THE BALD SOPRANO
by BWW News Desk - Toronto

(10/23/2019) - To kick off its new season, Théâtre français de Toronto (TfT) is offering Ionesco's seditious and absurd comedy, The Bald Soprano. Directed my two-time Dora Award winning director Chanda Gibson, the production will be presented at the Berkeley Street Theatre from October 23 to November 3, 2019, in French, with surtitles in English.
---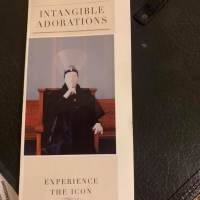 Photo Flash: Celebrities In Disguise Reveal Deep Secrets In INTANGIBLE ADORATIONS
by BWW News Desk - Toronto

(10/14/2019) - The first of five anonymous celebrities took to the stage for opening night of Intangible Adorations: Experience The Icon on Saturday October 12th to the delight of a select audience of VIP guests. The show explores the impact of celebrity worship on the mental health of the famous, and those who become infatuated with celebrity. Audience members gathered in the Hall of Celebrity, watched a VIP screening of a short film about the creation of The ICON, and then encountered a celebrity whose identity was concealed in a morph suit who revealed their deepest secrets connected to their own mental health in the Red Chapel. On Saturday, the ICON nearly revealed their identity. Although they did not remove the morph suit, they did pose for photographs and signed autographs to allow guests a chance to try and guess out who it was.
---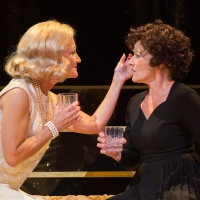 Photo Flash: First Look At PIAF/DIETRICH, A LEGENDARY AFFAIR
by BWW News Desk - Toronto

(9/24/2019) - Edith Piaf and Marlene Dietrich were two of the greatest names in international show business during much of the 20th century. At a time when popular culture was still defined by a small handful of artists, these were two of the biggest. Piaf enchanted the world with her singing, her moving life story, and unostentatious appearance; while Dietrich's beauty, elegance, and bewitching stare helped to define the meaning of a Hollywood star. They were both divas without compromise, whose lives were as theatrical as their performances. Yet, these two women, who couldn't be more dissimilar and approached life and art in very different ways, became fast friends and eventually lovers.
---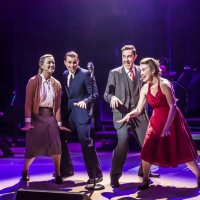 Photo Flash: Anne Murray Musical Debuts To Sold-Out Crowd In Star's Home Province
by BWW News Desk - Toronto

(7/30/2019) - Could I Have This Dance?, a new musical featuring the hits of Grammy-award-winning Canadian songstress Anne Murray, took the stage for the first time this past Friday in Halifax.
---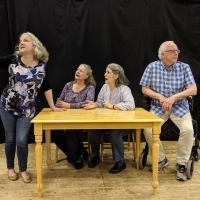 Photo Flash: In Rehearsal With SPEND YOUR KIDS' INHERITANCE At Helen Gardiner Phelan Playhouse
by BWW News Desk - Toronto

(6/19/2019) - SPEND YOUR KIDS' INHERITANCE is a reverse coming-of-age musical about four seniors who plot to regain their independence. 2019 Canadian Comedy Award winner, Andrew Lamb, director of the hit musical My Mother's Lesbian Jewish Wiccan Wedding, directs this new musical premiere at the Helen Gardiner Phelan Playhouse, at the Toronto Fringe, July 4-14, 2019.
---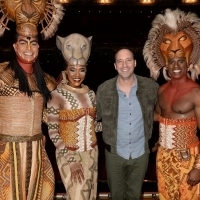 Photo Flash: Tony Hale Attends Toronto Opening of THE LION KING
by BWW News Desk - Toronto

(6/17/2019) - While in Toronto for Toy Story 4's Canadian premiere, Tony Hale took in a performance of Disney's The Lion King at the Princess of Wales Theatre in Toronto on June 14 and met Gerald Ramsey (Mufasa), Nia Holloway (Nala) and Jared Dixon (Simba).
---