Toronto Interviews
The latest interviews about live + streaming theatre in Toronto.
Esie Mensah on the Risks, Rewards, and Necessity of TESSEL
by Isabella Perrone - May 30, 2021
, Toronto
Esie Mensah's new work TESSEL premieres on June 1, 2021—the first anniversary of Blackout Tuesday. The short film features 14 pioneering Black artists, including Mensah, who are given a space to share their stories and lived experiences....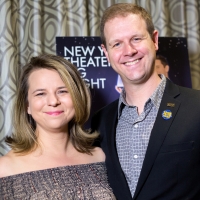 COME FROM AWAY Creators Irene Sankoff & David Hein Talk 'This Is Canada Nice', Broadway's Return & More
by Chloe Rabinowitz - December 12, 2020
, Toronto
David Hein and Irene Sankoff, the Tony-nominated husband and wife creators of Come From Away, are back with a new venture! Partnering with Destination Canada, the creative duo penned an original song, 'This is Canada Nice', celebrating Canada's beauty, generosity, and diversity....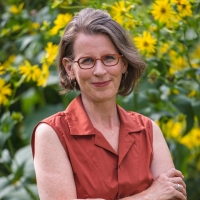 Naomi Campbell on Luminato Festival's Digital Shift, Timely Works, and What Theatre Could Look Like In A Post-Pandemic World
by Isabella Perrone - June 11, 2020
, Toronto
Since early March, Toronto's theatre scene has been upended due to social distancing rules in place because of the pandemic. For many companies, this meant putting shows, concerts, and seasons on hold, but for Naomi Campbell, the Artistic Director of Toronto's Luminato Festival, it meant having to r...
BWW Interview: Beatriz Pizano On The Personal, Political, And Collaborative Journey To THE SOLITUDES
by Isabella Perrone - January 08, 2020
, Toronto
Beatriz Pizano has had the kind of career many people dream about; after nearly three decades in the Toronto theatre scene, she founded a?" and is currently Artistic Director of a?" Aluna Theatre, won a number of Dora Awards, travelled the world to study with masters of the craft, and much more. Her...