SHOW
DATES
THEATRE

Disney's High School Musical One Act Edition


We're all in this together in Disney Channel's smash hit musical featuring the students of East High. (One-Act Version)
5/18 - 5/20/2022

Greenwood College
Toronto

Gimeno + Hannigan


Fairy-tale magic springs from every moment of Stravinsky's The Firebird, from the spine-tingling opening to the pounding Infernal Dance to the glittering finale. Experience the
5/19 - 5/21/2022

Toronto Symphony Orchestra
60 Simcoe Street Toronto, ON M5J 2H5
Toronto

I and You by Lauren Gunderson


I and Youby Lauren Gunderson The striking twists and turns along the progression of the rapid-paced work are astonishing, breath-taking, and mind-blowing. DC Metro Theater
5/20 - 5/21/2022

Precipice Productions
Toronto

Seussical


Celebrate Dr. Seuss's birthday and promote excitement in reading and literature with Seussical! This whimsical musical is based on the books of Dr. Seuss and
5/11 - 5/21/2022

Oshawa Little Theatre
Oshawa

Songs For A New World


Scarborough Village Theatre Sd
5/5 - 5/21/2022

Scarborough Music Theatre
Scarborough

The Fantasticks


Try To Remember a time when this romantic charmer wasnt enchanting audiences around the world. The Fantasticks is the longest-running musical in the world and
5/5 - 5/21/2022

Scarborough Music Theatre
3600 Kingston Road
Toronto

The Magic Flute


The COC closes its Season Like No Other with a family favourite: Mozarts The Magic Flute. This timeless classic follows the adventures of Tamino and
5/6 - 5/21/2022

Four Seasons Centre for the Performing Arts
145 Queen Street West
Toronto

A'nó:wara Dance Theatre's multidisciplinary work, Sky Dancers


Harbourfront Centre presents the Ontario premiere of A'nó:wara Dance Theatre's multidisciplinary work, Sky Dancers, on stage May 20-22, 2022 at Fleck Dance Theatre, as part
5/20 - 5/22/2022

Harbourfront Centre
207 Queens Quay W
Toronto

Disaster!


Earthquakes, tidal waves, infernos and the unforgettable songs of the '70s take center stage in Broadway's side-splitting homage to classic disaster films.
5/5 - 5/22/2022

South Simcoe Theatre
Cookstown

Godspell-2012 Revised Version


Godspell book by John-Michael Tebelak music & lyrics by Stephen Schwartz conceived & originally directed by John-Michael Tebelak based on The Gospel According to St.
5/20 - 5/22/2022

London Community Players
London

Is God Is


Make your daddy dead, is a mother's deathbed wish in the electrifying 2016 Obie and Relentless Award-winning play from Aleshea Harris.Their mothers words set twin
5/6 - 5/22/2022

Berkeley Street Theatre
26 Berkeley Street
Toronto

Shrek The Musical


SHREK THE MUSICAL, based on the Oscar®-winning DreamWorks film that started it all, brings the hilarious story of everyone's favorite ogre to life on stage.
5/12 - 5/22/2022

Dundas Baptist Church
Dundas

Help Desk: A Stay-At-Home Play by Don Zolidis


Visual content only
5/23

St. Theresa of Lisieux
Woodbridge

A Midsummer Night's Dream by Claudia Haas


Visual content only
5/26 - 5/27/2022

Branksome Hall
Toronto

Disney's Frozen Jr


For the first time in forever the theatrical take on a modern classic, Disney's FROZEN JR is set to be performed right here in the
5/25 - 5/28/2022

Korah Collegiate Auditorium
Sault Ste Marie

Disney's Newsies Jr.


Tenacre Country Day School
5/25 - 5/28/2022

Paramount Live
Thunder Bay

Gimeno Conducts "Emperor"


Massive in scale, sweeping in scope, Beethoven's Emperor Concerto elevated the art form to towering new heights unsurpassed to this day. Plus, be there for
5/25 - 5/28/2022

Toronto Symphony Orchestra
60 Simcoe Street Toronto, ON M5J 2H5
Toronto

Roald Dahl's Matilda The Musical Jr


El Dorado Middle School
5/27 - 5/28/2022

Youth Performing Arts
Strathroy

Something Rotten!


Theatre Sarnia
5/20 - 5/28/2022

Theatre Sarnia
Sarnia

Daddy Long Legs


Stained Glass Centre
5/26 - 5/29/2022

Mansfields Cabaret
Stouffville

Into The Woods


Palace Theatre
5/27 - 5/29/2022

London Community Players
London

Into The Woods Jr


The Brothers Grimm "go Broadway" as Sondheim and Lapine offer up a cockeyed fairy tale where all of your favorite characters-Cinderella, Little Red Riding Hood,
5/27 - 5/29/2022

Koogle Theatre Company
Burlington

Roald Dahl's Matilda The Musical Jr


El Dorado Middle School
5/24 - 5/29/2022

Marquee Theatrical Productions Inc.
Aurora

Roald Dahl's Matilda The Musical Jr


El Dorado Middle School
5/26 - 5/29/2022

Milton Youth Theatre Ltd.
Milton

Spring Awakening


Macaulay Heritage Park
5/27 - 5/29/2022

Macaulay Heritage Park
Picton



Back to the Main Page | Browse Local Theatres
---
Latest Toronto Reviews
BWW Review: LESSON IN FORGETTING from Pleiades Theatre Makes Much of Memory
by Ilana Lucas - May 15, 2022
What are the essential qualities that make people who they are? What are the ties that bind us together, emotionally and physically? Is memory crucial to continuing a relationship, or does love conquer all? These are some of the questions asked in LESSON IN FORGETTING, Emma Haché's heart-wrenching p...
BWW Review: THE MAGIC FLUTE makes a triumphant return to Toronto
by Isabella Perrone - May 09, 2022
If you've ever wanted to experience Mozart's work live, there's no time like the present to do so in Toronto. The Canadian Opera Company has brought their acclaimed production of THE MAGIC FLUTE back - delayed after a few years of theatre shut-downs, but better late than never in the case of this fa...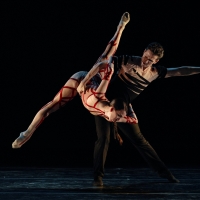 BWW Review: CRYPTO at Bluma Appel Theatre Is Beautiful But Bleak
by Ilana Lucas - May 06, 2022
In Guillaume Côté's CRYPTO, a man has nightly visions of a mysterious beast. Driven to distraction by his desire to discover what features in the foreground of his dreams, he eventually finds himself set free by his wife to seek the cryptozoological creature. After the man locates the mythical being...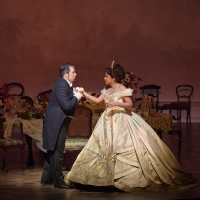 BWW Review: LA TRAVIATA's Powerhouse Cast and Crew Provide a Timeless, Stunning Production of The Verdi Classic at the Canadian Opera Company
by Isabella Perrone - April 27, 2022
The Canadian Opera Company marked its return-to-stage after nearly two years with this all-around stunning production of one of Verdi's most well-known works. Clocking in at just shy of three hours, the four-act opera tells the tale of Parisian courtesan Violetta (Amina Edris, making her COC debut) ...
BWW Review: Jake Epstein offers audiences a glimpse behind the curtain in BOY FALLS FROM THE SKY
by Isabella Perrone - April 25, 2022
"What do you do when life disappoints you?" is the question asked in the program of Jake Epstein's BOY FALLS FROM THE SKY. For Epstein, his life and career have been intertwined since childhood, with his dreams of performing woven into many choices he's made....
BWW Review: ITALIAN MIME SUICIDE at The Theatre Centre Speaks Passionately About a Silent Art
by Ilana Lucas - April 24, 2022
ITALIAN MIME SUICIDE, in a new production by Bad New Days playing at The Theatre Centre, is both more tongue-in-cheek and more serious than its name suggests. The show, written by Adam Paolozza and directed by Paolozza and Kari Pederson, was inspired by the 2003 suicide of an Italian mime who felt t...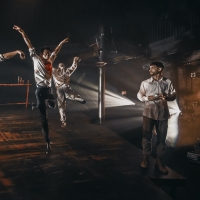 BWW Review: TOKA Cries Out for an End to Cycles of Violence
by Ilana Lucas - April 22, 2022
Generational trauma, familial obligation, and the futile and inevitable results of "an eye for an eye" justice are given voice in Indrit Kasapi's powerful TOKA, a Theatre Passe Muraille and lemonTree creations digital co-production currently enjoying its digital premiere....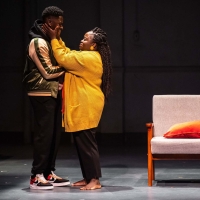 BWW Review: PIPELINE Lays Bare the Effects of Institutionalized Racism on Education Systems
by Isabella Perrone - April 16, 2022
What lengths would a mother go to to save her son and his future? In PIPELINE, there doesn't seem to be a limit....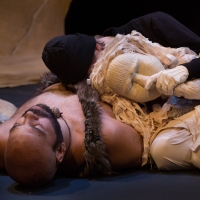 BWW Review: ORPHAN SONG at Tarragon Theatre
by Samantha Wu - April 12, 2022
Set over 40, 000 years BCE, ORPHAN SONG follows the story of a Homo-sapiens couple struggling through the recent loss of a child. In their travels, they come across a being they've never seen before - a Neanderthal child orphaned and alone. Instinctively, they take the child under their care but lan...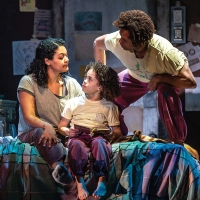 BWW Review: ROOM is a Heartwarming, Heart-Wrenching Adaptation That Feels Right at Home On Stage
by Isabella Perrone - April 16, 2022
Adopted for the stage by Emma Donoghue, the writer of the novel, ROOM is a 2-act spectacle full of imaginative creative choices, heart wrenching performances, and original music....