Toronto Newsroom
The latest news on live + streaming theatre in Toronto.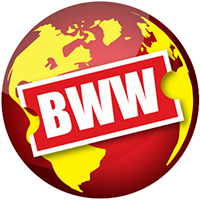 John Greyson Wins 4th TEDDY Award From Berlinale 2021 for INTERNATIONAL DAWN CHORUS DAY
by Alexa Criscitiello on June 18, 2021 in Toronto
John Greyson's International Dawn Chorus Day, which had its world premiere at Berlinale 2021where it screened as one of 20 short films in the Documentary + Experimental programme, has won the Teddy Award for Best Short Film. International Dawn Chorus Day is the short, experimental documentary from John Greyson, award-winning filmmaker belonging to the Toronto New Wave and New Queer Cinema movements. The short is written, directed and produced by Greyson with Shant Joshi of Fae Pictures serving as Impact Producer.