Company - Broadway Tickets, News, Info & More
Company will come home to New York this season, with opening night set for March 22, 2020 at Broadway's Bernard B. Jacobs Theatre. The production will officially open on Stephen Sondheim's 90th Birthday following previews, which begin Monday, March 2. The production, directed by Marianne Elliott, will not be a replica of the version that recently ran in London's West End. It will feature an American cast, and some updates.
At Bobbie's 35th birthday party all her friends are wondering why she isn't married; why she can't find the right man and why she hasn't settled down to have a family. The multi-award winning musical comedy about life, love and marriage includes Stephen Sondheim's iconic songs, "The Ladies who Lunch," "Being Alive," "Side by Side," and "You Could Drive a Person Crazy."
Video preview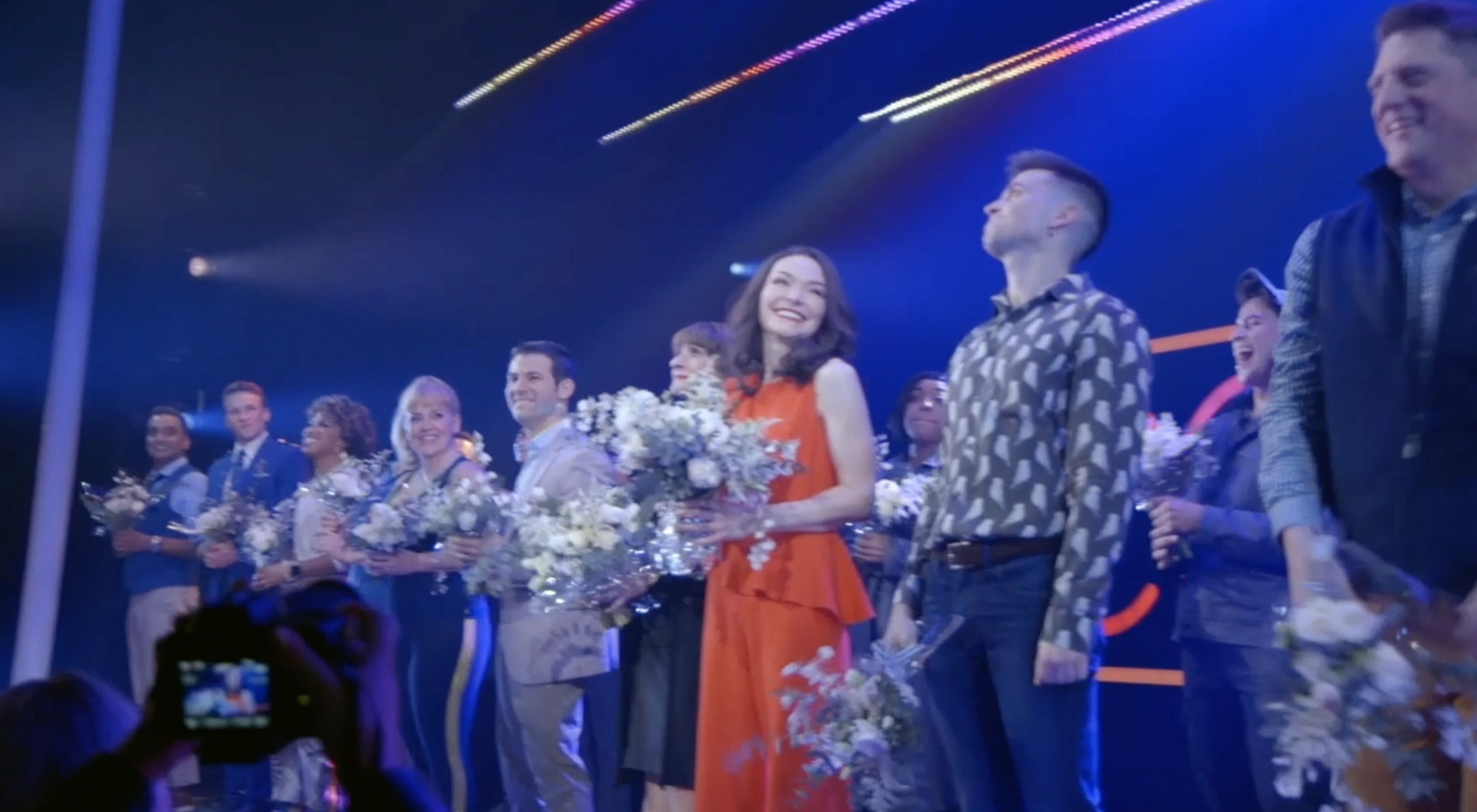 Photo preview
Schedule
Running Time:
2 hours and 45 minutes, with one intermission
Tuesdays: 7:00pm
Wednesdays: 2:00pm and 8:00pm
Thursdays: 7:00pm
Fridays: 7:00pm
Saturdays: 2:00pm and 8:00pm
Sundays: 3:00pm
About the Theatre
(New York, NY)
242 West 45th St.
Seating Chart
Featured Reviews For Company
It's a Welcome Return of Company to Broadway - Washington Post
The highs are so high in director Marianne Elliott's gender-reversed "Company" that a Sondheim freak like me can live with aspects that don't quite hit those lofty heights. We'll get to those, but first, let's dwell for a spell on the joys of a Broadway revival that had its official opening Thursday at the Bernard B. Jacobs Theatre - pleasures that make this production a moving, and deeply funny, living memorial to the late Stephen Sondheim.
COMPANY: EVERYBODY RISE FOR THIS SMASHING SONDHEIM REVIVAL - New York Stage Review
Naturally, there have been a few other character gender swaps as well: The aforementioned eligible bachelors our hero is juggling now sing "You Could Drive a Person Crazy"; it may no longer be an Andrews Sisters-style number, but the three-part harmonies are as groovy as ever. Amy-the reluctant bride who sings "Getting Married Today"-has become Jamie the reluctant groom; Matt Doyle's take on the warp-speed, tongue-twisting tune is simply marvelous. And Bobbie's impulse proposal to Jamie ("Marry me! And everybody'll leave us alone!") is just as ridiculous as Bobby's impulse proposal to Amy always was. "It's just that you have to want to marry somebody, not just somebody," Jamie explains gently, leading to Bobbie's Act 1-ending "Marry Me A Little"-the stop on the road on the way to the show-ending "Being Alive." Even though she proclaims "I'm ready now," she's clearly not: "Love me just enough./ Warm and sweet and easy,/ Just the simple stuff," she coos. Lenk-a Tony winner for The Band's Visit-really gets to show her range as an actress in Company.
Buy at the Theatre Shop
T-Shirts, Mugs, Phone Cases & More