by Stage Tube - Oct 4, 2019
COMPANY will come home to New York this season, with opening night set for March 22, 2020 at Broadway's Bernard B. Jacobs Theatre. Check out a new promo for this hotly anticipated revival, featuring Marianne Elliot's gender-bent cast previewing the show's opening number, below!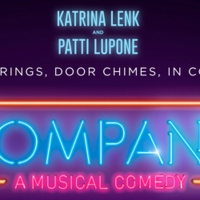 by Stage Tube - Sep 3, 2019
Marianne Elliot's gender-bent cast previews the show's opening number, in the first promo for Company on Broadway!