Latest News on Bill Boggs
Stage Credits
  [Broadway]
1979
Performer
Bill Boggs News
Photos: CHRISTINE ANDREAS BRINGS PIAF: NO REGRETS TO THE KRAVIS CENTER
by Stephen Sorokoff - Mar 13, 2022
The years have been extraordinarily kind to Christine Andreas. The timbre and fidelity of her voice, the beauty in her face, and the spirit of her spunky personality, have defied the aging process. So much so that after being in the audience at The Kravis Center last night for her show Piaf- No Regrets (which I have seen several times at different venues), I revisited my observations and photos of her from past engagements. My prior impressions of Christine are as true today as they were then, as Christine enters her 7th decade.
Photo Coverage: Deborah Silver Brings GLITTER & GRITS to the Kravis Center
by Stephen Sorokoff - Feb 18, 2022
South Florida is Deborah Silver "Glitter & Grits" country and her fans filled Rinker Playhouse at The Kravis Center last night to be entertained by the hometown glamorous celebrity singing star.  Debbie didn't disappoint!  Singing and entertaining are organic for the nationally applauded, and energetic enterprising vocalist. Possessing an alluring and coquettish voice, melodically comfortable in many music styles Debbie is a dynamic performer.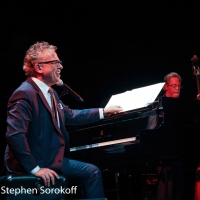 Billy Stritch & Gabrielle Stravelli Play The Kravis Center
by Stephen Sorokoff - Jan 15, 2022
Billy Stritch & Gabrielle Stravelli couldn't see it from the stage, but behind every audience member's mask at the Kravis Center last night was a smiling face. Reason being… it's a rare treat when artists of this caliber join forces for an evening of song.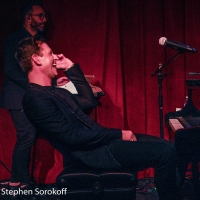 Photo Coverage: Peter Cincotti Plays Birdland
by Stephen Sorokoff - Nov 11, 2021
Peter Cincotti owned the piano in Birdland last night and it wasn't because his name was temporarily affixed to the legendary 7 foot Yamaha for his engagement.   Imagine Billy Joel, Harry Connick Jr., Lang Lang, Manilow, and Jerry Lee Lewis on the same piano bench and it will give you an idea of the kind of exciting music at a Cincotti performance.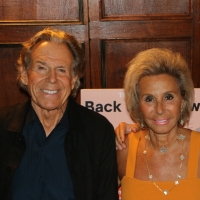 Photos: BACK TO BROADWAY Part 1 at The Friars Club
by Genevieve Rafter Keddy - Jul 6, 2021
The Friars club is back and better than ever. The summer season started out with a sold out series called  "BACK TO BROADWAY, Part 1 " The event was produced by Friar Jane Shevell. Ms. Shevell 's productions at  the Friars Club has earned the reputation of "must see".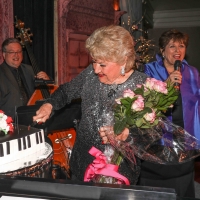 Photo Coverage: CBS SUNDAY MORNING and Mo Rocca Attend Marilyn Maye Birthday Performance at Wick Cabaret
by Stephen Sorokoff - Apr 11, 2021
Friends, Celebrities, Fans, Dick Robinson's Legends Radio, together with Mo Rocca and the CBS Sunday Morning Show crew were all in the Cabaret Room at The Wick Theater last night for a momentous performance by Marilyn Maye on the occasion of her 93rd Birthday.  It wasn't only CBS that had its cameras on for the big event.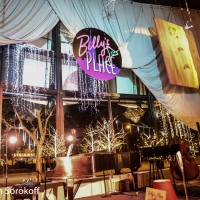 Photo Coverage: Billy Stritch Live and in Person at the Wick Theatre
by Stephen Sorokoff - Jan 30, 2021
Billy Stritch brought the musical elegance of his wildly successful internet show "Billy's Place" to the glamorous Cabaret Room at The Wick Theatre last night. Miami and Palm Beach celebs turned out for the event as did Billy's South Florida fans who filled every table in the CDC compliant Cabaret space created by Marilyn Wick.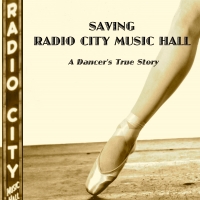 Rosemary Novellino-Mearns Tells Her Story With SAVING RADIO CITY MUSIC HALL
by Chloe Rabinowitz - Jan 8, 2021
Join us when Rosemary Novellino-Mearns, former member of the Radio City Music Hall Ballet Company & Dance Captain & author of 'Saving Radio City Music Hall: A Dancer's True Story,' and Bill Mearns, former Radio City Music Hall singer and Captain of the Singers, present their delightful, informative, and true story of saving Radio City Music Hall.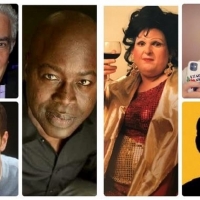 PIANO BAR LIVE! Streams Tonight with Aaron Lee Battle, Ruby Rims, Patrick Pevehouse and Jaclyn P Dharling
by Chloe Rabinowitz - Oct 27, 2020
Featuring new performers with every show, the weekly, award-winning Piano Bar Live! (PBL!) streams tonight Tuesday, October 27th at 7:15 pm ET, with hosts Scott Barbarino and Aaron Lee Battle. PBL! is continuing the long-established tradition of the piano bar-that special place where we can gather, entertain, support and create.
Richard Skipper Celebrates Jacqueline Susann on her 102nd Birthday With Best selling Author Stephen Rebello
by Chloe Rabinowitz - Aug 19, 2020
Richard Skipper Celebrates Jacqueline Susann on Thursday afternoon August 20, 2 PM ET/11 AM PT, streaming LIVE.
Bill Boggs Frequently Asked Questions
How many Broadway shows has Bill Boggs been in?
Bill Boggs has appeared on Broadway in 1 shows.
How many West End shows has Bill Boggs been in?
Bill Boggs has not appeared in the West End