Photo Coverage: Divo Night at the Friars Club
On Monday, March 1, The Friars Club presented their annual musical evening, Divo Night, with some of theater's most celebrated talent. Produced by Randie Levine-Miller. the event featured Len Cariou, Jim Brochu, Tom D'Angelo, Martin Vidnovic, John De Marco, Frank Basile, Myles Savage, and Sal Viviano, with musical direction by Paul Chamlin. 
As stated on the Friar's Club website, "There is no institution that has embraced Shakespeare's observation with so much unbridled bravado than that of the Friars Club. They have parlayed one hundred years of antics into a reputation that has been elevated to legendary status. Since 1904 The Friars Club has been wining and dining the top personalities of the times and in-between courses expounding and discoursing in their own unique fashion. From ribald comedy to musical merry-making the Friars have spent a century cultivating a tradition that has spanned several generations and spawned millions of laughs."
For more information please visit www.friarsclub.com.
Photo Credit: Barry Gordin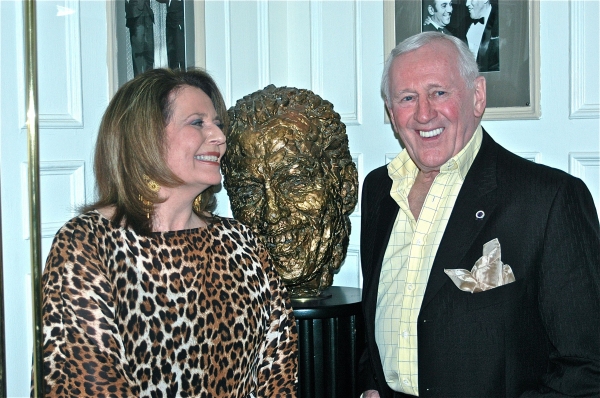 Randie Levine-Miller and Len Cariou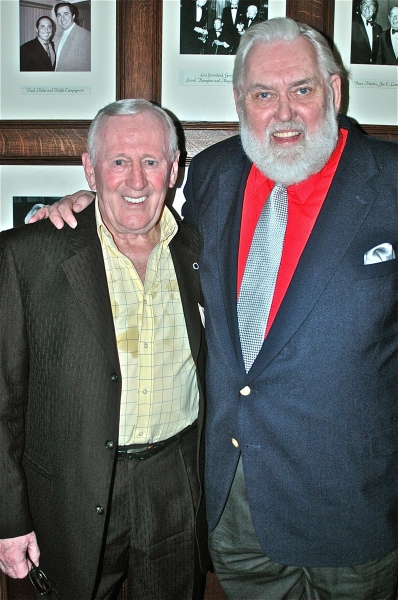 Len Cariou and Jim Brochu

Len Cariou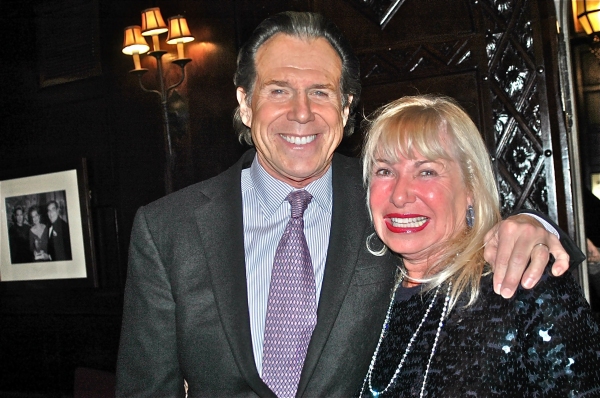 Bill Boggs and Jane Wind

Len Cariou, Randie Levine-Miller and Kurt Peterson

Martin Vidnovic and Sal Viviano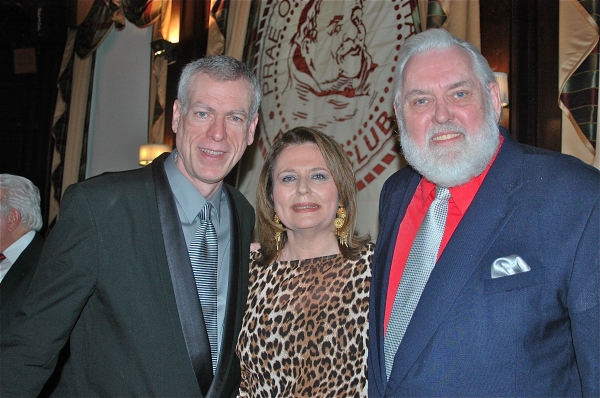 Steve Schalchlin Randie Levine-Miller and Jim Brochu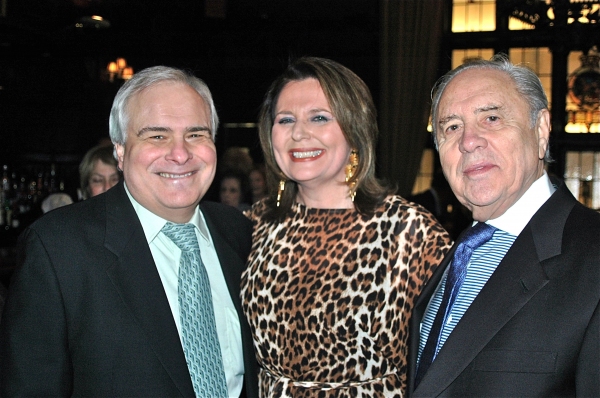 Peter Filichia, Randie Levine-Miller and Ted Miller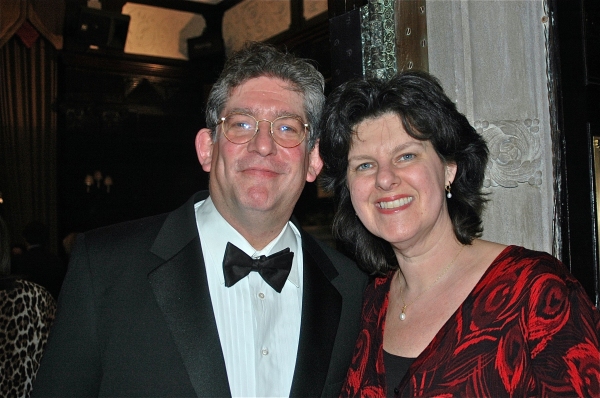 Paul Chamlin and Rochelle Chamlin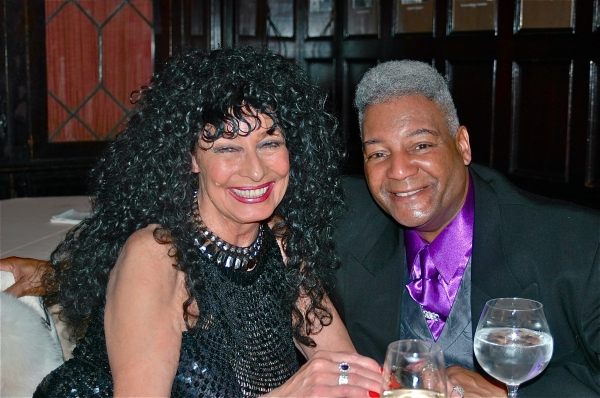 Karin Savage and Myles Savage

Jane Wind, Elaine Krauss, Ed Roberts, Randie Levine-Miller and Michael Wind

Jim Brochu, Celeste Holm and Len Cariou

Sal Viviano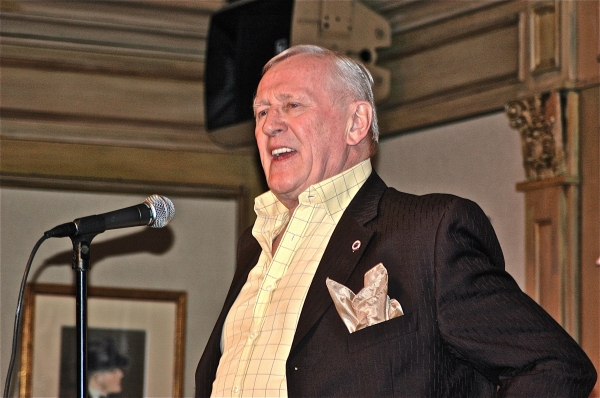 Len Cariou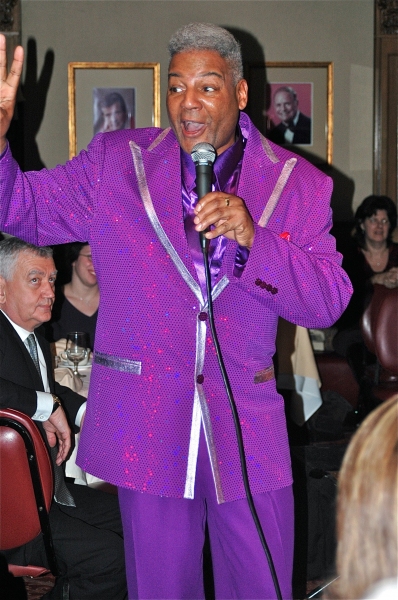 Myles Savage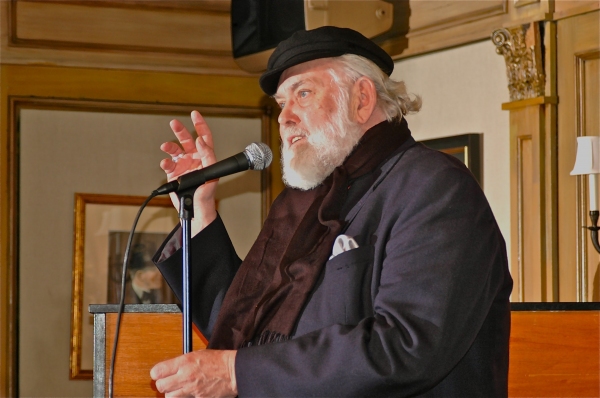 Jim Brochu

John DeMarco

Martin Vidnovic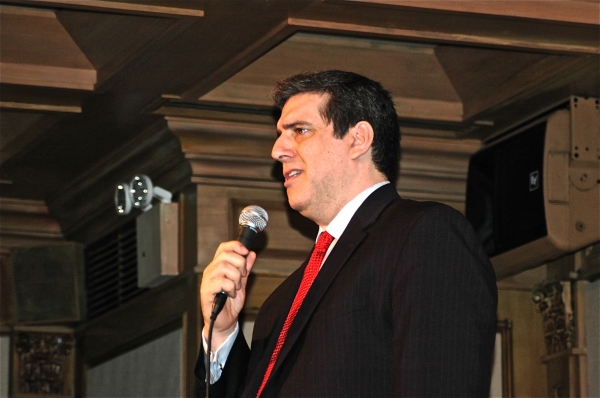 Frank Basile

Myles Savage, Tom DeAngelo. Jim Brochu, Len Cariou, Sal Viviano, Paul Chamlin, Randie Levine-Miller, Celeste Holm and Frank Basile