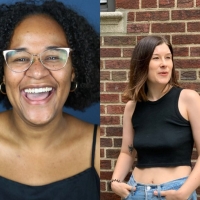 Ojai Playwrights Announces 2022 New Works Festival Featuring Vivian Barnes, Lyndsey Bourne, Bill Cain & More
by Chloe Rabinowitz - June 24, 2022

Ojai Playwrights Conference has announced 11 playwrights for the 25th Anniversary New Works Festival taking place August 7-14, 2022, in Ojai, CA, marking a return to in-person workshops and live perfo...
---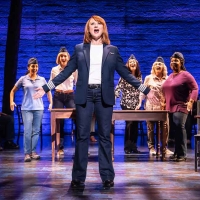 Review: Uplifting COME FROM AWAY Tour Makes Return Trip to OC's Segerstrom Center
by Michael Quintos - June 23, 2022

Endearingly inspirational and beautifully performed, COME FROM AWAY---as experienced in this relaunched post-lockdown tour now playing at Segerstrom Center for the Arts in Costa Mesa through June 26, ...
---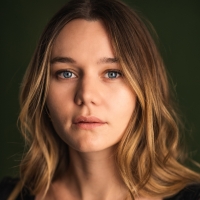 Apple TV+ Announces THE BUCCANEERS Series Inspired by Edith Wharton's Novel
by Michael Major - June 23, 2022

The series is based on Edith Wharton's unfinished final novel and stars Kristine Froseth ('The Assistant'), Alisha Boe ('When You Finish Saving The World,' '13 Reasons Why'), Josie Totah ('Saved by th...
---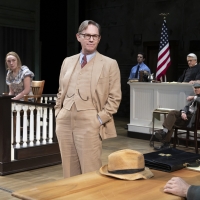 TO KILL A MOCKINGBIRD, HAMILTON & More Announced for Popejoy Hall 2022-2023 Season
by Chloe Rabinowitz - June 20, 2022

Popejoy Hall will present two musicals still running on Broadway as well as a couple of well-known stars as part of its 2022-2023 season. The season includes 21 shows overall with a total of 50 perfor...
---
THE GOOD PERSON OF SZECHWAN Comes To Sheffield Theatres in 2023
by Stephi Wild - June 17, 2022

Lyric Hammersmith Theatre, ETT and Sheffield Theatres today announce a new co-production of Bertolt Brecht's The Good Person of Szechwan, written by Nina Segal (In the Night Time [Before The Sun Rises...
---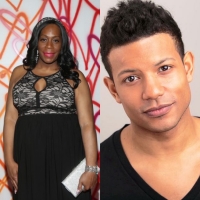 YOU WILL NEVA ENTER OUR HIGH HOLY LAND OF BLACKNESS-HIYA! Will Get a Staged Reading in August
by Stephi Wild - June 17, 2022

Concord Thearicals & Samuel French OOB Festival Presents the staged reading of Cece Suazo's play You Will Neva Enter Our High Holy Land of Blackness-HIYA! 
---
Wilson Jermaine Heredia to Lead World Premiere of HOW TO DANCE IN OHIO at Syracuse Stage
by Chloe Rabinowitz - June 16, 2022

Syracuse Stage has announced casting for the world premiere of How to Dance in Ohio, a new musical inspired by Alexandra Shiva's Peabody Award-winning documentary of the same name. How to Dance in Ohi...
---
Feature: The 101 GREATEST YACHT ROCK SONGS OF ALL TIME for Your Summer Playlist - featuring Michael McDonald, Kenny Loggins, Christopher Cross and Steely Dan
by Peter Nason - June 16, 2022

Reviewer Peter Nason counts down the greatest 101 YACHT ROCK HITS for your summertime listening pleasure.
---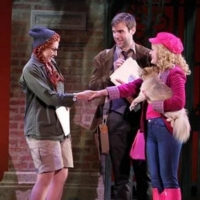 Wake Up With BWW 6/15: TOPDOG/UNDERDOG Casting, LEGALLY BLONDE Tour, and More!
by - June 15, 2022

Today's top stories include casting for the upcoming Broadway revival of Topdog/Underdog, coming to Broadway this season! The production will star Yahya Abdul-Mateen II and Corey Hawkins. Plus, Legall...
---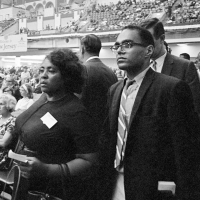 World Channel Celebrates Juneteenth With 19 Films
by Michael Major - June 14, 2022

Selections from its curated playlist by noted filmmakers including Stanley Nelson, Ken Burns, Michèle Stephenson, Joe Brewster, Sam Pollard and Yoruba Richen run all month on a variety of platforms, i...
---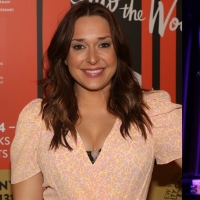 Jessica Vosk & Elizabeth Ward Land to Join THE BEDWETTER, Now Extended at Atlantic Theater Company
by Chloe Rabinowitz - June 14, 2022

Atlantic Theater Company has announced the world premiere production of The Bedwetter has been extended to Sunday, July 10 - along with a couple of cast changes.
---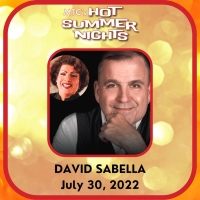 MTC Announces Summer Cabaret Series of Broadway and NYC Talent
by Stephi Wild - June 14, 2022

Music Theatre of Connecticut (MTC), Fairfield County's professional award-winning theatre, announces the return of its summer cabaret series, MTC's Hot Summer Nights.
---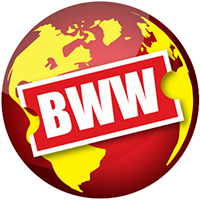 Fox Cities P.A.C. To Welcome A Variety Of Programming In 20th Anniversary Season
by A.A. Cristi - June 13, 2022

The Fox Cities Performing Arts Center has announced the complete 2022-23 Boldt Arts Alive! and Spotlight Series show line up.  
---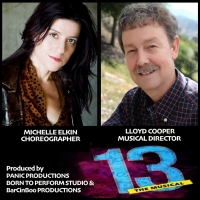 Acclaimed Choreographer and Multi-Award Winning Musical Director Join The Team of 13 THE MUSICAL at The Simi Valley Cultural Arts Center
by Stephi Wild - June 09, 2022

Panic! Productions, Born To Perform Studio and BarCinBoo Productions announce the addition of acclaimed choreographer Michelle Elkin and multiple award winning musical director Lloyd Cooper will join ...
---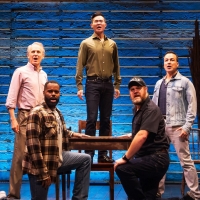 Wake Up With BWW 6/9: DRAMA DESK AWARD Winners, COME FROM AWAY Sets Closing, and More
by - June 09, 2022

Today's top stories include the winners of the 66th annual Drama Desk Awards, which were won by Company, Six, and more! Check out the full list below! Plus, Come From Away has set its closing date, ad...
---
BWW Review: Funny But Flawed TOOTSIE Musical Adaptation Sashays Into OC's Segerstrom Center
by Michael Quintos - June 08, 2022

What did our critic think of Tootsie in Costa Mesa? Despite a still problematic central premise, the non-equity national tour of the stage adaptation of TOOTSIE---now playing at Segerstrom Center for ...
---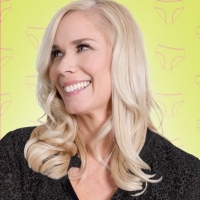 Leanne Morgan's BIG PANTY TOUR Adds 14 New Cities
by A.A. Cristi - June 07, 2022

Leanne Morgan's national headlining tour will continue across the United States in September 2022. Morgan revealed the Big Panty Tour will bring her hit stand-up comedy routine to 14 additional cities...
---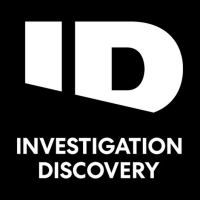 ID Channel Announces MURDAUGH MURDERS: DEADLY DYNASTY Series
by Michael Major - June 07, 2022

ID announced today the world premiere of the three-part docuseries MURDAUGH MURDERS: DEADLY DYNASTY, which provides a gripping, inside look into the headline-making tragedies surrounding the Murdaugh ...
---
Full Cast Announced For A MIDSUMMER NIGHT'S DREAM as Part of Iris Theatre's Outdoor Summer Festival 2022
by Stephi Wild - June 07, 2022

Award winning Iris Theatre today announce the full cast and creative team for A Midsummer Night's Dream led by rising star director Sara Aniqah Malik.
---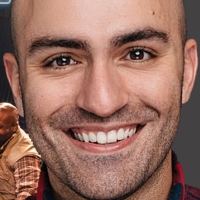 BWW Interview: Actor Nick Duckart Talks COME FROM AWAY and More!
by Gil Kaan - June 06, 2022

The national tour of Come From Away landed at the Ahmanson May 31, 2022 (with a run at Segerstrom Center for the Arts June 21-26). The true story of 7,000 stranded passengers on September 11, 2001 and...
---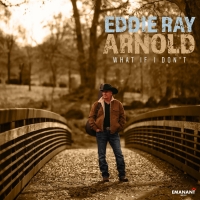 Eddie Ray Arnold Releases New Single 'What If I Don't'
by Michael Major - June 06, 2022

Eddie Ray Arnold's "What If I Don't" is a good old-fashioned country serve to your ex. With a bouncy beat, the song gets your own sense of independence going. Arnold challenges the idea that he needs ...
---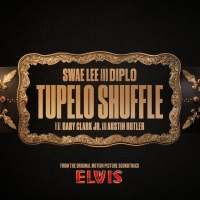 Swae Lee & Diplo Release 'Tupelo Shuffle' From ELVIS Original Motion Picture Soundtrack
by Michael Major - June 06, 2022

Swae Lee & Diplo drop new single "Tupelo Shuffle" featuring Gary Clark Jr. (who plays Arthur "Big Boy" Crudup in the film) and Austin Butler (who give voice to Elvis Presley on the track and plays him...
---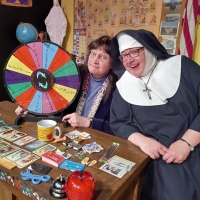 ARE YOU SMARTER THAN YOUR 8TH GRADE NUN? New Comedy Game Show Opens In Chicago
by A.A. Cristi - June 03, 2022

Are You Smarter Than Your 8th Grade Nun? New, interactive comedy game show Premieres at the Greenhouse Theater Center July 1 through August 7   History, mathematics, spelling! How much do you really r...
---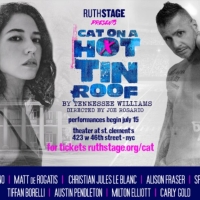 First Off-Broadway Production of CAT ON A HOT TIN ROOF to Open This July
by Chloe Rabinowitz - June 02, 2022

Cat On A Hot Tin Roof, in a new production by Ruth Stage, will play The Theater at St. Clements (423 W. 46th Street) beginning previews July 15, and opening night is set for July 24. The original sche...
---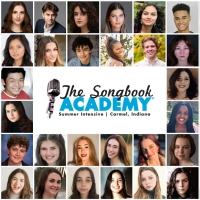 Songbook Academy Announces Finalists; Performance and Livestream Tickets Available Friday
by Stephi Wild - June 01, 2022

From hundreds of applications nationwide, 40 finalists from 19 states have been selected to participate in this year's Songbook Academy summer intensive, the leading youth music program focused on the...
---
Current Shows on TV-LAND
Latest TV-LAND Tweets
6/28 @ 4:00 PM

tvland - Hide the good silverware. Everybody Loves Raymond is on now. https://t.co/OfZePUI2AN
Retweet | Reply | Original Link   
6/19 @ 12:00 PM

tvland - It's not all bad. The Two and a Half Men Dad Joke-A-Thon starts tonight at 7/6c. https://t.co/dP1a53Zw6b
Retweet | Reply | Original Link   
6/19 @ 8:00 AM

tvland - Filmmaker Ewurakua Dawson-Amoah celebrates Juneteenth and pays homage to strength and beauty of her ancestors. https://t.co/DB4BOxoFYX
Retweet | Reply | Original Link   
6/14 @ 8:56 AM

tvland - Get your dads ready. The Two and a Half Men Dad Joke-A-Thon starts Sunday at 7/6c. https://t.co/aSTUInOtZz
Retweet | Reply | Original Link   
6/12 @ 5:00 AM

tvland - Get ahead. The Golden Allies of Television marathon starts today at 9/8c. https://t.co/QWhM9reIqN
Retweet | Reply | Original Link   
6/7 @ 3:00 PM

tvland - Careful what you wish for. The King of Queens is on tonight at 11/10c. https://t.co/8TzyjytD2j
Retweet | Reply | Original Link   
6/2 @ 4:00 PM

tvland - Let's be Frank. Everybody Loves Raymond is on now. https://t.co/rPelW76Iwr
Retweet | Reply | Original Link   
5/31 @ 4:00 PM

tvland - Mother knows best. Everybody Loves Raymond is on now. https://t.co/uMBN8xZCjs
Retweet | Reply | Original Link   
5/28 @ 8:00 AM

tvland - From Morning Edition to This American Life, you have some iconic Jewish American women to thank for NPR. Learn more… https://t.co/gROfdAZLcu
Retweet | Reply | Original Link   
5/25 @ 6:47 AM

tvland - Reflect. Renew. Remember. Help the healing for George Floyd's Remembrance Day. @adjagildersleve https://t.co/ylOPPyzovc
Retweet | Reply | Original Link   
5/19 @ 4:00 AM

tvland - Today is #MentalHealthAction Day, so we're taking a moment to breathe. We all have mental health. What will you d… https://t.co/0WRCjWoOzP
Retweet | Reply | Original Link   
5/17 @ 12:33 PM

tvland - This #MentalHealthAwarenessMonth, @selenagomez and other youth advocates are sharing their voices and concerns in o… https://t.co/rxZVy5deym
Retweet | Reply | Original Link   
5/17 @ 8:00 AM

tvland - Innovators like Larry Shinoda made history. Learn about him and other legends in celebration of #AAPIHeritage Month. https://t.co/p4j2cfu9NW
Retweet | Reply | Original Link   
5/16 @ 11:56 AM

tvland - Our hearts are with all of those affected by these racist and horrific acts of violence in Buffalo. Join us in supp… https://t.co/X8bE7NL0Vy
Retweet | Reply | Original Link   
5/15 @ 5:00 AM

tvland - PLEASE tell me I'm not always this ugly 😩 Catch #TheGoldenGirls on now. https://t.co/zKVeo54vjo
Retweet | Reply | Original Link   
5/12 @ 4:00 PM

tvland - Loud and clear. The King of Queens airs tonight at 11/10c. https://t.co/ZnETkbrPCQ
Retweet | Reply | Original Link   
5/5 @ 1:00 PM

tvland - Give your mom the good seat. The Tough Mothers Marathon airs all day Sunday. https://t.co/qSOvxp929s
Retweet | Reply | Original Link