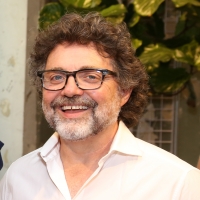 BWW Interview: Jeff Richmond Talks GIRLS5EVA and the Intersection of Music and Comedy!
by Sarah Jae Leiber - June 18, 2021

Find out exactly what it takes to be a 'New York Lonely Boy.'
---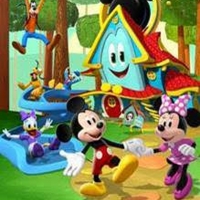 MARVEL'S SPIDEY AND HIS AMAZING FRIENDS & MICKEY MOUSE FUNHOUSE Premiere This August on Disney Junior
June 16, 2021

Each series will be available in DisneyNOW on their respective premiere dates and will begin streaming on Disney+ shortly thereafter. Launch platforms will vary in international territories.
---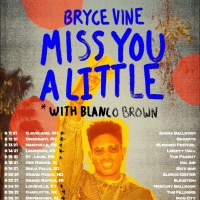 Multi-Platinum Bryce Vine Announces U.S. Tour Dates
June 15, 2021

In 2019, he released his debut full-length, Carnival, which included the platinum YG-assisted hit "La La Land."
---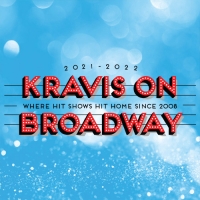 Broadway is Back at the Kravis Center
by Nicole Rosky - June 15, 2021

The Kravis Center is bringing Broadway back to West Palm Beach with the 2021/2022 Kravis On Broadway season. The series is headlined by the "cultural phenomenon" (LA Times) and winner of six Tony Awar...
---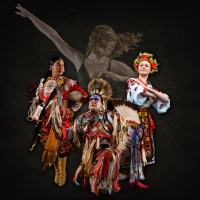 Shumka's ANCESTORS & ELDERS Will Get National Broadcast
by Stephi Wild - June 15, 2021

 In celebration of National Indigenous Peoples Day, OMNI television will broadcast Shumka's theatrical dance production Ancestors & Elders. On KONTAKT Ukrainian TV Network, the documentary Dancing on ...
---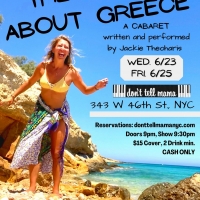 Jackie Theoharis Returns Live To Don't Tell Mama This Month With THE TRUTH ABOUT GREECE
by Stephi Wild - June 13, 2021

In June 2020, Jackie escaped America and got to go to Greece for what ended up being the best summer of her life. Wait..really? How? Find out the truth, the whole truth, and nothing but the truth - αλ...
---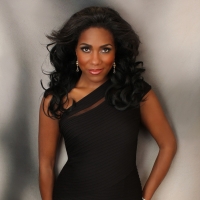 BWW Feature: ONLINE VIRTUAL OPERA TOUR at Home Computer Screens
by Maria Nockin - June 12, 2021

Los Angeles Opera's presentation of Oedipus Rex by Igor Stravinsky is available online from June 17 to July 18, 2021. The libretto is by Jean Cocteau. The cast includes: Oedipus, Russell Thomas; Jocas...
---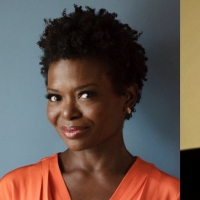 LaChanze and Terrence Mann to Star in Reading of BIG COUNTRY at Signature Theatre
by Chloe Rabinowitz - June 11, 2021

Signature Theatre has announced a private reading of the new musical Big Country. The reading stars LaChanze (Broadway's Summer: The Donna Summer Musical, The Color Purple) as Addie Moore and Terrence...
---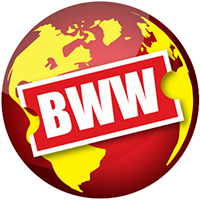 Kyle Fostner Appointed Executive Director Of VIFF
by Alexa Criscitiello - June 10, 2021

The Board of Directors of Vancouver International Film Festival announce the appointment of Kyle Fostner as Executive Director.
---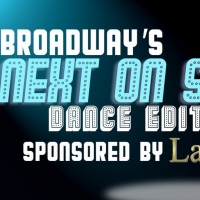 Broadway's Next on Stage: Dance Edition Returns for Season 2!
by Team BWW - June 10, 2021

BroadwayWorld is thrilled to announce that Broadway's Next on Stage: Dance Edition is back for Season 2 sponsored by LaDuca Shoes! Inspired by your favorite network TV dancing contests, BroadwayWorld ...
---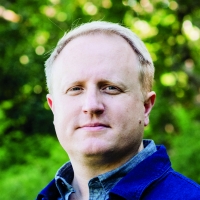 Kyle Fostner Appointed Executive Director of VIFF
by Sarah Jae Leiber - June 10, 2021

As General Manager of Montreal's Casa Del Popolo and Sala Rossa from 2006-2014, he guided the longstanding and iconic music venues to record success, significantly contributing to the cultural fabric ...
---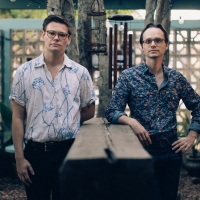 Welcome Center Release New Single 'Losers'
June 10, 2021

The upbeat, disco influenced single, which was written last summer when the band was listening ABBA & Jessie Ware, debuted today at BreakThru Radio and can also be shared at YouTube. 
---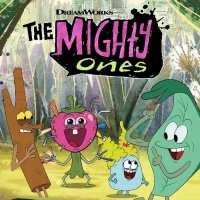 DreamWorks' THE MIGHTY ONES Celebrates Backyard Adventures with a New Season this Summer!
June 09, 2021

Special guest stars include Manila Luzon (RuPaul's Drag Race), Fortune Feimster ("Kenan," Barb and Star Go to Vista Del Mar), and Stephen Root (Office Space, "Amphibia")!
---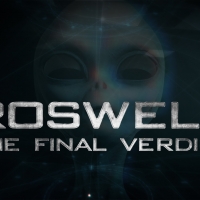 ROSWELL: THE FINAL VERDICT Debuts July 2nd on Discovery Plus
June 09, 2021

Over six one-hour episodes, harrowing accounts drive an explosive and cinematic minute-by-minute exploration of the Roswell incident through the eyes of those who were there.
---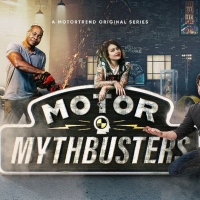 MotorTrend Annnounces Curiosity-Driven Spinoff Series MOTOR MYTHBUSTERS
June 09, 2021

Hosted by MYTHBUSTERS alumnus Tory Belleci, mechanic Faye Hadley from MotorTrend's All Girls Garage series, and engineer and professional race car driver Bisi Ezerioha, MOTOR MYTHBUSTERS searches for ...
---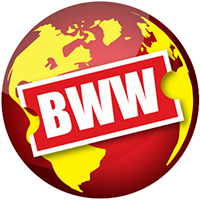 Harry Enfield Will Star as Prince Charles in THE WINDSORS: ENDGAME This August
by Stephi Wild - June 09, 2021

The World Premiere of George Jeffrie and Bert Tyler-Moore's stage adaptation the Channel 4 hit The Windsors will premiere this summer. The Windsors: Endgame will open at the Prince of Wales Theatre on...
---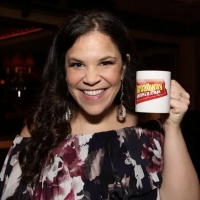 Wake Up With BWW 6/9: Lin-Manuel Miranda and Jimmy Fallon Perform Salute to Broadway, and More!
by Stephi Wild - June 09, 2021

Today's top stories: Watch Lin-Manuel Miranda and Jimmy Fallon perform a special tribute to Broadway, Taraji P. Henson cast as Miss Hannigan in NBC's Annie Live!, and more!
---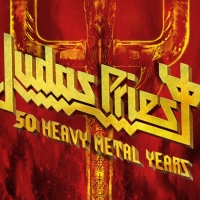 Judas Priest Announce Rescheduled 50 Heavy Metal Years Tour
by Sarah Jae Leiber - June 08, 2021

Produced by Live Nation, the North American tour – which will run throughout September (kicking off on September 8th in Reading, PA) and November (concluding on November 5th in Hamilton, Ontario), wil...
---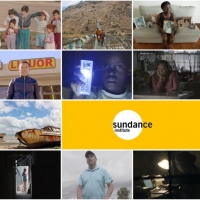 Sundance Institute Documentary Fund Grants 18 Projects
June 08, 2021

Recent projects supported include: American Factory, Collective, Crip Camp: A Disability Revolution, The Edge of Democracy, Of Fathers and Sons, Hale County This Morning, This Evening, Hooligan Sparro...
---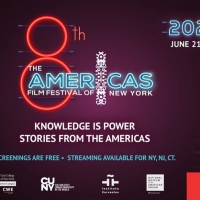 8th Annual The Americas Film Festival New York Virtual Cinema Opens Monday, June 21
June 08, 2021

"This year under the motto knowledge is power in TAFFNY, we want to highlight the work that filmmakers make to discover and provide different angles and facets of historical events that as human being...
---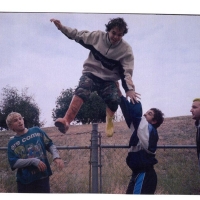 HUNNY Share New Single 'Daydreams/Heartbreaks'
June 08, 2021

Out of that challenge, they have released "Sports with Strangers," "Xbox Luvr" over the last few months, and have now added their latest lo-fi indie pop single "Daydreams/Heartbreaks."
---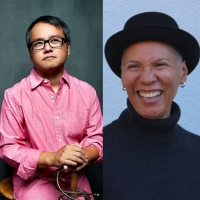 New Dramatists Welcomes Alumni Sharon Bridgforth And Qui Nguyen To The Board
by Chloe Rabinowitz - June 04, 2021

New Dramatists, an artistic home and developmental laboratory for professional playwrights, is proud to announce two new board members, Sharon Bridgforth and Qui Nguyen. Both Bridgforth and Nguyen are...
---
Eugene O'Neill Theater Center Announces Summer Season Featuring Beth Leavel, Telly Leung, Betty Buckley & More
by Chloe Rabinowitz - June 03, 2021

The Eugene O'Neill Theater Center has announced the 2021 summer season, which will be held in a hybrid format — both online and in-person. Support for artists, a welcoming environment for imaginative ...
---
The Revivalists' David Shaw Announces 2021 Tour Dates
by Sarah Jae Leiber - June 03, 2021

Then, this winter, Shaw will hit the road again starting December 4th in Atlanta, GA with performances in Tennessee, Illinois, Ohio, Massachusetts, and Pennsylvania. He'll also be stopping at Bowery B...
---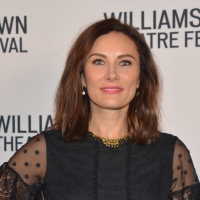 Segerstrom Center Announces 2020-21 Cabaret Series - Laura Benanti, Megan Hilty, and More!
by Stephi Wild - June 03, 2021

Broadway stars and celebrated and cabaret artists return to Orange County and Segerstrom Center for the Arts for the 2021 – 2022 Cabaret Series. These are the acclaimed voices and personalities who ca...
---
Current Shows on TV-LAND
Latest TV-LAND Tweets
6/18 @ 7:00 AM

tvland - Dads for the win! ❤️ Dad-Stravaganza is happening all weekend, starting today at 12p/11c. https://t.co/GU8AB322z1
Retweet | Reply | Original Link   
6/17 @ 8:01 AM

tvland - It's the final chapter. The final season of @YoungerTV is coming to TV Land! Catch the first two episodes on July… https://t.co/Kp4j8So1ZM
Retweet | Reply | Original Link   
6/13 @ 5:59 AM

tvland - Celebrate Pride with some of your besties 💕🌈 The #GoldenGirls are on all day today! https://t.co/yBhzDo0piT
Retweet | Reply | Original Link   
6/10 @ 12:00 PM

tvland - Last call for @YoungerTV! 🥂 Leave a reply with your toast to the series and stream the series finale NOW on… https://t.co/cDhGoH3l3u
Retweet | Reply | Original Link   
6/10 @ 7:05 AM

tvland - The series finale on Younger is streaming NOW on @paramountplus! 🍾 Catch it now and then join @YoungerTV tonight at… https://t.co/F6f3P1oXS0
Retweet | Reply | Original Link   
6/10 @ 4:59 AM

tvland - Can you believe the Younger series finale is here? 😭 Join @YoungerTV tonight at 8/7c for a watch party of the fina… https://t.co/Ic34CYlqu3
Retweet | Reply | Original Link   
6/9 @ 7:18 AM

tvland - We're here for this adorable Golden Girls reboot 🥰 @RWPZoo https://t.co/PpPOKQQLne
Retweet | Reply | Original Link   
6/8 @ 6:58 AM

tvland - Everyone needs a best friend likes these 💕👯‍♀️ #BestFriendsDay @YoungerTV https://t.co/yT3YZBJljM
Retweet | Reply | Original Link   
5/29 @ 4:24 PM

tvland - Television legend Gavin MacLeod left his mark on generations of viewers. He'll be missed. https://t.co/YtzFTNUh5V
Retweet | Reply | Original Link   
5/21 @ 11:09 AM

tvland - .@kenjeong hosts #SeeUsUnite For Change TONIGHT at 8/7c! Watch it on TV Land or stream it on Facebook. #TAAF… https://t.co/1HqNfFLGXl
Retweet | Reply | Original Link   
5/19 @ 6:00 AM

tvland - Tomorrow is #MentalHealthAction Day. Take action for your mental health and go to https://t.co/wuCPF1L7HZ to get st… https://t.co/TrSgr6vIof
Retweet | Reply | Original Link   
5/17 @ 1:10 PM

tvland - Join the movement! Visit https://t.co/p4CiuIhMAq and give what you can. To learn more about how you can support the… https://t.co/LrdRdTLxEI
Retweet | Reply | Original Link   
5/17 @ 1:03 PM

tvland - Join the movement! Visit https://t.co/FYiK3txL77 and give what you can. To learn more about how you can support the… https://t.co/8yXgE56Q6D
Retweet | Reply | Original Link   
5/17 @ 9:00 AM

tvland - Arthur = Iconic. Watch the #KingOfQueens Best of Arthur Marathon tonight at 11/10c. https://t.co/JDln5zy6cA
Retweet | Reply | Original Link   
5/10 @ 7:35 AM

tvland - Celebrate Jewish American Heritage and rise up against hate. Visit https://t.co/W9gRsKBHOx. https://t.co/k1pkC4I79A
Retweet | Reply | Original Link   
5/9 @ 5:00 AM

tvland - Spend this Mother's Day with the girls. #GoldenGirls is on all day. https://t.co/UlvAXWjTlh
Retweet | Reply | Original Link   
5/6 @ 10:01 AM

tvland - AAPI hate must stop. Learn how to help at https://t.co/oZXMVTplbB. https://t.co/FN5O7vG5Xj
Retweet | Reply | Original Link