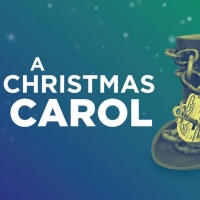 Guthrie Theater to Present World-Premiere Adaptation of A CHRISTMAS CAROL Starring Matthew Saldivar
by Chloe Rabinowitz - October 15, 2021

The Guthrie Theater today announced casting for its 47th production of Charles Dickens' A Christmas Carol, featuring a world-premiere adaptation by Chicago-based theatermaker Lavina Jadhwani, directed...
---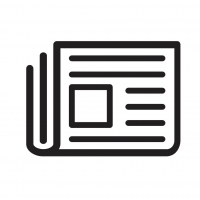 Anchorage Concert Association Announces 13 More Shows For This Season
by A.A. Cristi - October 14, 2021

Anchorage Concert Association, the state's largest arts and entertainment presenter, has announced 13 more shows for its 2021/2022 season line-up.
---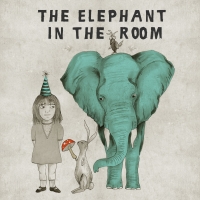 Melanie Greenberg's THE ELEPHANT IN THE ROOM to Debut at United Solo Theatre Festival
by Chloe Rabinowitz - October 14, 2021

The Elephant In The Room, a wry musical from writer/ actor/ musician Melanie Greenberg, is due to premiere at United Solo Theatre Festival at New York's Theatre Row on October 29 at 9:30pm to a sold-o...
---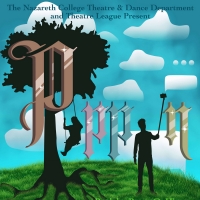 PIPPIN to be Presented By Nazareth College Theatre & Dance Department And Theatre League
by Chloe Rabinowitz - October 14, 2021

For its first post-pandemic production open to the public, the Nazareth College Theatre and Dance Department will present Pippin, with the unforgettable score from four-time Grammy winner and three-ti...
---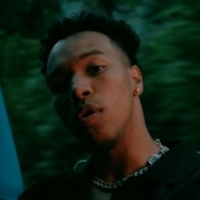 VIDEO: Bolsen Releases New Music Video for 'Forsaken'
by Michael Major - October 14, 2021

Bolsen, who recently released his new album 'DUSK to DAWN', has released a new music video for 'FORSAKEN'. Listen to Bolsen's new album and watch the new music video now!
---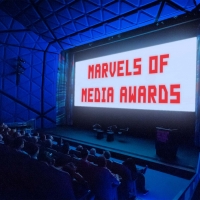 Museum of the Moving Image Launches Marvels Of Media Awards To Celebrate Media-Makers With Autism
by Chloe Rabinowitz - October 14, 2021

Museum of the Moving Image is inviting all audiences to recognize the creativity and leadership of media-makers with autism. To honor media-makers on the spectrum, MoMI is launching an open call for n...
---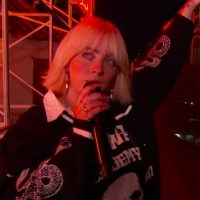 VIDEO: Billie Eilish Performs 'Happier Than Ever' on JIMMY KIMMEL LIVE
by Michael Major - October 14, 2021

Billie Eilish took the stage on the Roosevelt Rooftop to perform her hit single 'Happier Than Ever' on Jimmy Kimmel Live! Watch the performance now and see where you can see Eilish live with her 2022 ...
---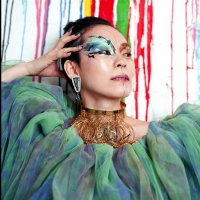 J-Pop Sensation Shihori Fuses Musical Eclecticism Into A Fluid Think Piece With New 'Mutation' Album
by A.A. Cristi - October 13, 2021

With each song a piece of art unto itself, J-Pop indie sensation Shihori's aptly titled new album, Mutation cleverly surmises her uncanny ability to fuse her eclecticism in music into a fluid think pi...
---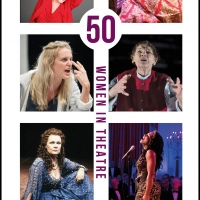 Book Review: 50 WOMEN IN THEATRE
by Cindy Marcolina - October 13, 2021

A brilliant new collection of voices has just hit bookshelves. 50 Women in Theatre, published by Aurora Metro, shines a light on the invaluable contributions of women across all disciplines and fields...
---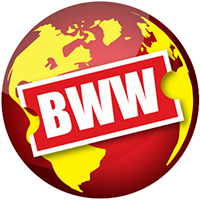 The Miracle Project Announces Upcoming Musical Film Production JOURNEY TO NAMUH
by A.A. Cristi - October 12, 2021

Join the performers of The Miracle Project on Saturday, October 23, 2021 for the premiere of this fully inclusive original musical film Journey to Namuh at the Wallis Annenberg Center for the Performi...
---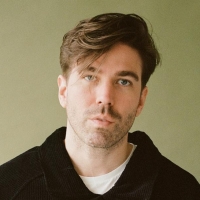 Swim Mountain Drops 'If' (Deluxe) feat. Laurel Halo & Foodman Remixes
by Michael Major - October 12, 2021

Swim Mountain has released a new Deluxe Edition of his self-penned and self-produced March 2020 If EP, featuring new remixes by Laurel Halo and Foodman. Listen to the new deluxe album and watch a new ...
---
BWW Interview: Why You Should Consider Viterbo University for Your College Conservatory Experience
by Nicole Rosky - October 12, 2021

Looking for a school to further your arts education? Look no further than Viterbo University. The Conservatory for the Performing Arts at Viterbo University is home to a new generation of young artist...
---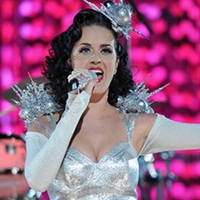 Items from Dolly Parton, Katy Perry, BTS & More Auctioned for MusiCares Grammy Week Auction
by Michael Major - October 12, 2021

Proceeds will benefit MusiCares, the leading music industry charity, which provides the music community a support system of health and human services across a spectrum of needs including physical and ...
---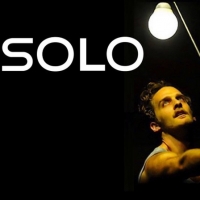 United Solo Theatre Festival to Return to New York This Month
by Gigi Gervais - October 12, 2021

United Solo, the world's largest solo theatre festival, will launch its new season at Theatre Row with a full slate of productions from across the globe.
---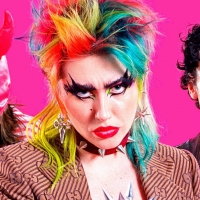 Brooklyn-based Punk Band Surfbort Release New Album 'Keep On Truckin'
by Michael Major - October 11, 2021

Brooklyn punk superstars Surfbort have just released their new raucously outrageous & much anticipated album, Keep on Truckin'. Listen to the new album and watch a new music video for 'Big Star'!
---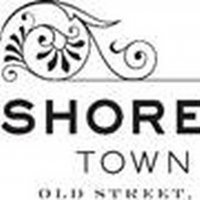 Shoreditch Town Hall Announces Town Hall Unwrapped - A Series Of Events Throughout The Festive Season
by Stephi Wild - October 11, 2021

To mark this year's festive winter season, Shoreditch Town Hall today announces Town Hall Unwrapped, a series of joyfully eclectic events taking over the building's many spaces throughout December.
---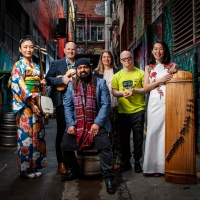 Adelaide Symphony Orchestra Announces FLOODS OF FIRE Community-Building Project
by Stephi Wild - October 11, 2021

Floods of Fire is an artist-led community-building project drawing on the cultural heritage of a wide spectrum of communities living in South Australia.
---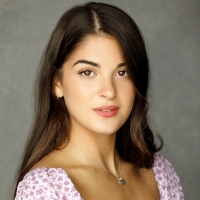 Stephanie Costi Will Lead CINDERELLA at The Borough Hall in December; Full Cast and Creatives Announced!
by Stephi Wild - October 11, 2021

Wysch Productions has revealed the talented line-up of performers who have been cast in Surrey's family Pantomime, Cinderella, playing The Borough Hall, Godalming, from 11 – 26 December 2021.
---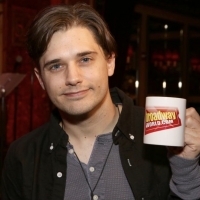 Wake Up With BWW 10/11: CHICKEN & BISCUITS Reviews, TINA and CAROLINE, OR CHANGE Begin, and More!
by Stephi Wild - October 11, 2021

Today's top stories: read the reviews for Chicken & Biscuits, plus check out our coverage for the first performances of Tina - The Tina Turner Musical and Caroline, Or Change!
---
VIDEO: Go Inside Soundcheck For Justin Guarini On THE SETH CONCERT SERIES
by Team BWW - October 10, 2021

The Seth Concert Series is back, streaming live tonight with Justin Guarini! Get a preview of tonight's show with the exclusive clip from soundcheck.
---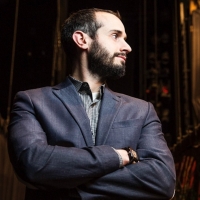 Stage Manager Stories: Greg Livoti, THE PHANTOM OF THE OPERA
by A.A. Cristi - October 10, 2021

smEach month, BWW is spotlighting stage managers from all across the political spectrum, shedding a much-deserved light on the breadth of duties afforded these theatrical jacks-of-all-trades and the h...
---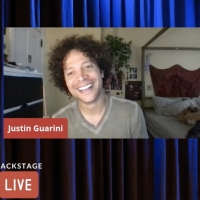 VIDEO: Justin Guarini Visits Backstage LIVE with Richard Ridge- Watch Now!
by Backstage With Richard Ridge - October 09, 2021

Watch as Richard Ridge chats with Broadway favorite Justin Guarini, who will soon join Seth Rudetsky for Seth's Concert Series, airing Sunday, October 10 at 8pm ET. 
---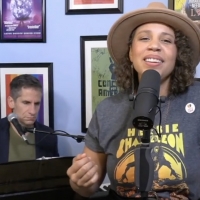 VIDEO: THE SETH CONCERT SERIES Is Back And Better Than Ever; Stream Live Every Sunday!
by Stage Tube - October 08, 2021

SiriusXM Broadway host Seth Rudetsky's critically acclaimed concert series back online this Fall and better than ever. Coming up this Sunday is Justin Guarini! 
---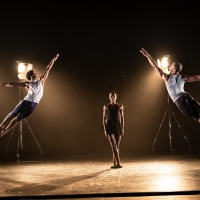 Cassa Pancho's BALLET BLACK Makes Return to The Linbury Theatre This Fall
by Gabrielle Gervais - October 08, 2021

The hugely popular Ballet Black is back with a mixed bill full of lyrical contrasts and beautiful movement - dance so thrilling, imaginative and rich that audiences demanded a return.
---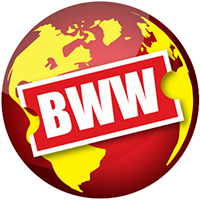 Rankin To Celebrate Talent and Resilience Of London Theatre Industry With Major Photography Project
by Stephi Wild - October 08, 2021

Produced in partnership with the Mayor of London and the Society of London Theatre (SOLT) as part of the #BackOnStage campaign, this will be an ambitious programme of live shoots, a city-wide exhibiti...
---
Current Shows on SPECTRUM