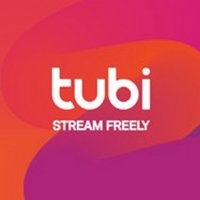 Tubi to Expand Programming Slate with Launch of Original Content
April 30, 2021

FOX Entertainment's free streaming service will debut 140+ hours of all-new content, including Tubi Original Documentaries from FOX Alternative Entertainment; animated titles from FOX Entertainment's ...
---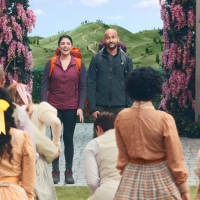 Breaking: Broadway-Packed SCHMIGADOON! Musical Series Will Premiere This July on Apple TV+ - First Look!
April 30, 2021

The Golden Age will be back this summer! Apple TV+ just announced that  "Schmigadoon!," the six-episode musical comedy series executive produced by Lorne Michaels and starring Emmy Award-nominee Cecil...
---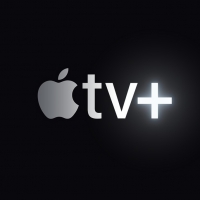 Apple Original Dramedy PHYSICAL Make Global Debut on June 18 on Apple TV+
April 27, 2021

Set in the idyllic but fragile beach paradise of sunny 1980s San Diego, "Physical" is a half-hour dark comedy following Sheila Rubin (Byrne), a quietly tortured, seemingly dutiful housewife supporting...
---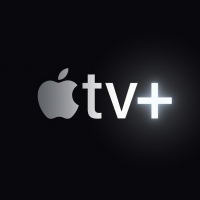 CODA to Premiere in Theaters and on Apple TV+ on Friday, Aug. 13
April 21, 2021

Written and directed by Siân Heder ('Tallulah,' 'Little America'), 'CODA' was presented in the U.S. Dramatic Competition category at the 2021 Sundance Film Festival and went on to be honored with an u...
---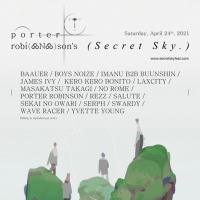 Porter Robinson's Secret Sky Festival Returns April 24
April 15, 2021

Offer is valid from Saturday, April 24 at 10 A.M. PDT to Sunday, April 25 at 6 A.M. PDT with a basket size of $10 or more. To order visit Postmates.com or download Postmates on iOS or Android.
---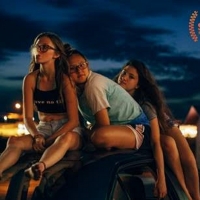 Showtime Documentary Films Acquires Rights to CUSP
April 14, 2021

"This is the kind of film we love – fearless, honest and unflinching – and SHOWTIME is the perfect partner to bring this story to the world," said Jenifer Westphal, Founder and CEO of Wavelength, and ...
---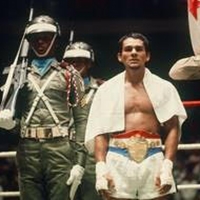 Showtime Sports Documentary Films Presents THE KINGS
April 12, 2021

THE KINGS spotlights boxing's evolution from the end of Muhammad Ali's era to the era of the Four Kings, set against the seismic political and socio-economic shifts taking place in the United States.
---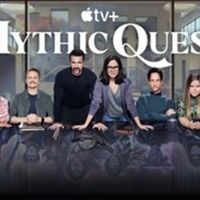 VIDEO: Watch the Trailer for MYTHIC QUEST Season Two
by Stage Tube - April 12, 2021

The award-winning ensemble cast of "Mythic Quest" is set to return for season two, and will be joined by new guest stars including multi-platinum artist Snoop Dogg, 'Drunk History' creator, comedian, ...
---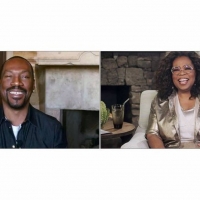 Oprah Interviews Eddie Murphy on THE OPRAH CONVERSATION April 9th
April 09, 2021

He joins fellow NAACP inductee Oprah for a conversation about the cultural impact of his 1988 film "Coming To America," and how the long-awaited sequel, "Coming 2 America," made it to the screen. 
---
Showtime Releases First Look at Variety Series ZIWE
April 09, 2021

Writer, comedian and performer Ziwe, who also serves as showrunner on the series, brings her singular, riotously funny, no-holds-barred brand to SHOWTIME with her new eponymous late-night variety show...
---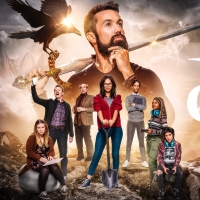 Apple TV+ to Premiere Bonus Season One Episode of Hit Comedy Series MYTHIC QUEST
April 06, 2021

In "Everlight," the creative team, once again, presents a relatable subject that people all over the world are currently facing — the return to offices and co-workers.  In addition to the award-winnin...
---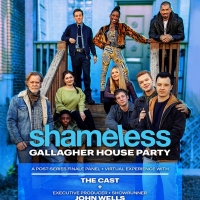 SHAMELESS Cast to Unite at Virtual Gallagher Home for Farewell Experience
April 06, 2021

From reminiscing about how they earned their now-iconic roles to discussing what it was like to end an 11-season story, this marks the first time the cast will look back together at the hit series. Fa...
---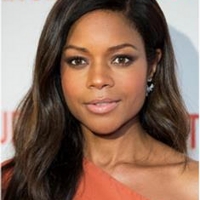 Naomie Harris Joins THE MAN WHO FELL TO EARTH
March 23, 2021

Based on the Walter Tevis novel of the same name and the iconic film that starred David Bowie, THE MAN WHO FELL TO EARTH will follow a new alien character (Ejiofor) who arrives on Earth at a turning p...
---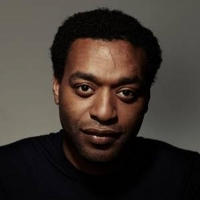 Showtime Will Exclusively Air THE MAN WHO FELL TO EARTH
March 17, 2021

Based on the Walter Tevis novel of the same name and the iconic film that starred David Bowie, THE MAN WHO FELL TO EARTH will follow a new alien character who arrives on Earth at a turning point in hu...
---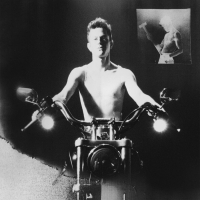 Perfume Genius Releases 'Immediately Remixes' Today
March 12, 2021

Listen to the IMMEDIATELY Remixes album with Mike and Alan. In between tracks, call into the Perfume Genius Loveline with your questions. Plus, special giveaways that include signed LPs and a grand pr...
---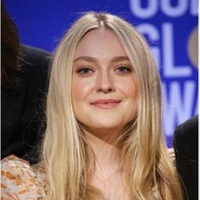 Dakota Fanning to Star in Showtime Drama Series RIPLEY
March 11, 2021

In the series, Tom Ripley, a grifter scraping by in early 1960s New York, is hired by a wealthy businessman to travel to Italy to try to convince his vagabond son to return home. Tom's acceptance of t...
---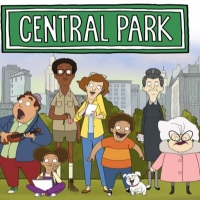 CENTRAL PARK Shares First Look & Season Two Premiere Date, Season Three Renewal
March 10, 2021

The Broadway star-studded cast of the series includes Josh Gad, Leslie Odom Jr., Daveed Diggs, Emmy Raver-Lampman, Kathryn Hahn, Tituss Burgess and Stanley Tucci.
---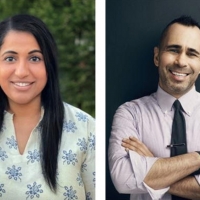 Showtime Hires Patricia Kollappallil and Henry Goldblatt in Key Executive Roles
March 09, 2021

"Patricia brings a dynamic voice, terrific skillset and tremendous experience to our Corporate Communications team, as well as a wonderfully innovative approach," said Calhoun. "Henry is well-known in...
---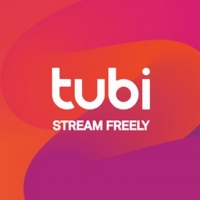 FOX Entertainment's TUBI to Offer Nearly 100 Live Local News Channels
February 11, 2021

Tubi (www.tubi.tv), a division of FOX Entertainment, today announced it has expanded its "News on Tubi" offering in the U.S. with the addition of nearly 80 24-hour, live local news feeds from major te...
---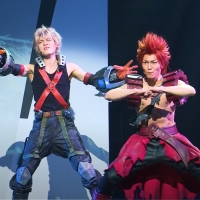 BWW Blog: Should Anime Be Adapted for Broadway?
by Student Blogger: Isabella Gonzalez - February 10, 2021

Will anime be the next venture into the unknown for theatre? We've had Ratatouille, TikTok is developing a Bridgerton musical I hear... maybe we'll see a real-life theatrical production of Avatar the ...
---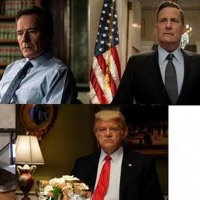 SHOWTIME Honored With Five GOLDEN GLOBE Nominations
February 03, 2021

SHOWTIME was honored with five Golden Globe nominations this morning, with nods for actors Don Cheadle of BLACK MONDAY,  Bryan Cranston of YOUR HONOR, Jeff Daniels and Brendan Gleeson of THE COMEY RUL...
---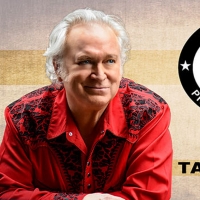 T. Graham Brown Welcomes Tanya Tucker As His Guest On February's Live Wire
February 03, 2021

Country hit-maker T. Graham Brown's LIVE WIRE on SiriusXM's Prime Country Channel 58 will debut new episodes for February, starting Wednesday, February 3 at 10/9c PM, featuring an interview with Tanya...
---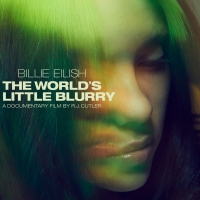 VIDEO: Watch the Trailer For Apple TV+'s BILLIE EILISH: THE WORLD'S A LITTLE BLURRY
by Stage Tube - February 02, 2021

'Billie Eilish: The World's A Little Blurry" tells the true coming-of-age story of the singer-songwriter and her rise to global superstardom.
---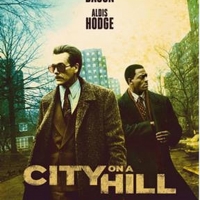 CITY ON A HILL Season Two Will Return to Showtime
January 28, 2021

SHOWTIME will premiere the second season of its one-hour drama series CITY ON A HILL, starring Golden Globe winner and Emmy® nominee Kevin Bacon and Screen Actors Guild® award winner Aldis Hodge, on S...
---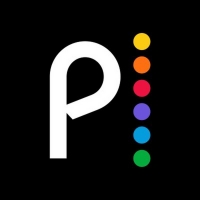 Peacock to Become the Exclusive Home of WWE Network in the U.S.
January 25, 2021

Peacock and WWE (NYSE: WWE) today announced a multi-year agreement that gives Peacock exclusive streaming rights to WWE Network in the U.S.
---
Current Shows on PLAYSTATION