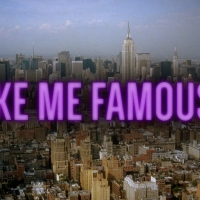 Broadway, Off-Broadway and Cabaret Artist Heather Spore To Premiere First Film as Producer, MAKE ME FAMOUS, October 17th in New York City
by Stephen Mosher - October 10, 2021

A six-year labor of love for husband and wife filmmaking team Brian Vincent  and Heather Spore is welcomed to the world next weekend at the New York City film festival NEWFEST.
---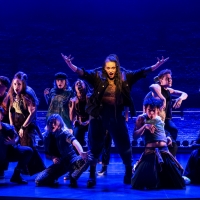 Actors' Equity Association Engages Attorney Micah Wissinger to Conduct JAGGED LITTLE PILL Workplace Investigation
by Chloe Rabinowitz - September 29, 2021

Actors' Equity Association has released a statement, announcing they have engaged attorney Micah Wissinger to conduct an independent review of the workplace at Jagged Little Pill on Broadway. 
---
Sean Patrick Murtagh And Micah Young to Return To The West Bank Cafe
by Chloe Rabinowitz - July 15, 2021

The West Bank Cafe is thrilled to welcome back Sean Patrick Murtagh and Micah Young for a much-anticipated encore evening music and laughter. The uptown duo are thrilled to be welcomed back and perfor...
---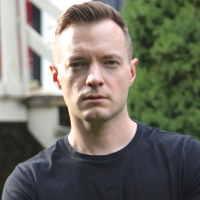 TV's Adam Berry Brings REAL GHOST STORIES To The Newport Opera House
by A.A. Cristi - June 30, 2021

Spooky season is coming early to New Hampshire! The Newport Opera House Association in partnership with Nathan Gardner will present REAL GHOST STORIES, taking place at The Newport Opera House on Satur...
---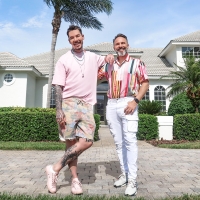 MY LOTTERY DREAM HOME: DAVID'S DREAM HOME Comes to HGTV
by Sarah Jae Leiber - June 30, 2021

Fans are invited to stay connected with My Lottery Dream Home at HGTV.com, watch new episodes each Friday night at 9 p.m. ET/PT on HGTV.
---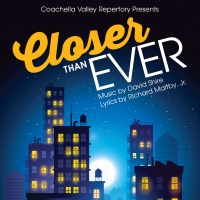 CVREP Announces Exciting Post-Pandemic Season To Include CLOSER THAN EVER and BAKERSFIELD MIST
by David Green - June 25, 2021

After more than 15 months of a darkened stage as a result of the coronavirus pandemic, Coachella Valley Repertory is welcoming back live audiences. "Welcoming patrons back to the Playhouse is an incre...
---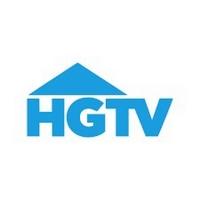 Marcus Lemonis Will Helm THE RENOVATOR on HGTV
June 24, 2021

HGTV delivers families with relatable stories, superstar real estate and renovation experts and amazing home transformations that inspire a passionate audience. 
---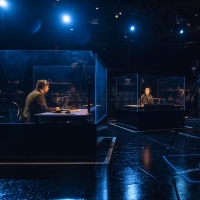 BWW Review: TITANIC (SCENES FROM THE BRITISH WRECK COMMISSIONER'S INQUIRY, 1912) at Court Theatre
by Emily McClanathan - June 17, 2021

In TITANIC (SCENES FROM THE BRITISH WRECK COMMISSIONER'S INQUIRY, 1912), playwright Owen McCafferty poignantly dramatizes eyewitness accounts of the Titanic's sinking. Based on the British investigati...
---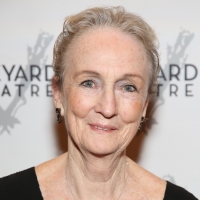 Kathleen Chalfant, Obi Abili, Corey Allen & More to Star in Virtual Premeire of THE ORESTEIA
by Chloe Rabinowitz - June 16, 2021

Theatre for a New Audience will present a new virtual production of The Oresteia, the New York premiere of Ellen McLaughlin's adaptation and translation of Aeschylus' trilogy, featuring music composed...
---
HGTV Greenlights THE NATE & JEREMIAH HOME PROJECT
by Sarah Jae Leiber - June 16, 2021

The six-episode order will follow the duo as they help families moving into a new place let go of the things they no longer need to get a fresh start.
---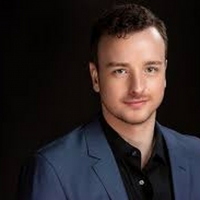 Sean Patrick Murtagh and Micah Young Will Perform at West Bank Cafe This Week
by Stephi Wild - June 02, 2021

Murtagh and Young's friendship and comradery strengthened throughout the pandemic as they cheered each other to stay musical, stay creative, and to stay hopeful.  
---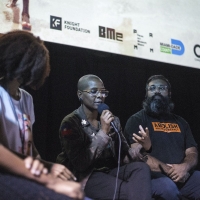 Third Horizon Film Festival Puts A Spotlight On Caribbean Creatives
by A.A. Cristi - June 01, 2021

Deemed one of the '25 Coolest Film Festivals in the World' by MovieMaker Magazine in 2019, the Third Horizon Film Festival returns for its fifth edition. This year the festival will be hosted hybrid s...
---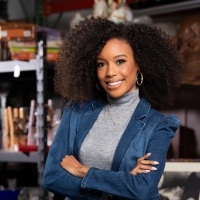 HGTV Greenlights New Version of CASH IN THE ATTIC
by Sarah Jae Leiber - May 19, 2021

'We expect a wide audience to tune in for Cash in the Attic because they appreciate the nostalgic value of sports memorabilia or Beanie Babies and they may find out that they can turn something that's...
---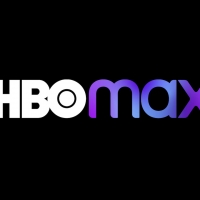 HBO Max Announces Unscripted Series SWEET LIFE: LOS ANGELES From Issa Rae
by Sarah Jae Leiber - May 18, 2021

'We are thrilled to partner with Issa Rae on this fun, dynamic series about a real group of friends and their unique, yet intertwined experiences in South Los Angeles, which has a one-of-a-kind cultur...
---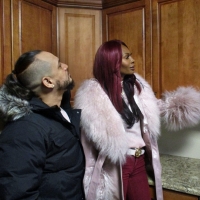 Dominique Jackson & Fiance Find Dream Home on HOUSE HUNTERS
by Sarah Jae Leiber - May 12, 2021

Both agree they want a big place outside of New York City to host their large extended families, but that's where the similarities end. Dominque sees herself in a two-story Colonial with a pool and a ...
---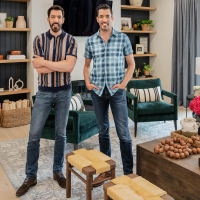 PROPERTY BROTHERS: FOREVER HOME Returns to HGTV May 26
by Sarah Jae Leiber - May 10, 2021

With reimagined floorplans, creative storage solutions, stunning kitchen and main bedroom suite reveals, the Brothers will reignite homeowners' passion for their forever home.
---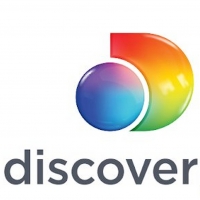 WHEN PHILIP MET MISSY Available to Stream on April 27
by Sarah Jae Leiber - April 08, 2021

WHEN PHILIP MET MISSY produced for discovery+ by MAK Pictures. Executive Producers for MAK Pictures are Mark Kadin, Will Ehbrecht and Greg Spring. For discovery+, Pamela Deutsch is Executive Producer....
---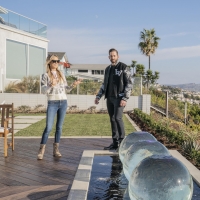 FLIP OR FLOP Returns April 29 to HGTV
by Sarah Jae Leiber - April 07, 2021

Fans have plenty of ways to watch more of Tarek and Christina until the new episodes of Flip or Flop return. Past seasons of the series are available to stream on discovery+ and to watch on HGTV GO.
---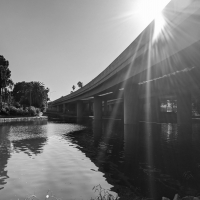 BWW Review: UNDERNEATH THE FREEWAYS OF LOS ANGELES at The Echo Theatre Company
by Tracey Paleo - April 04, 2021

'We hope you can help us understand what happened here so it never repeats itself and justice can be served.'
---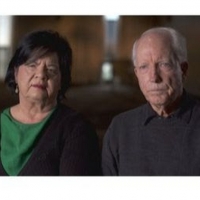 48 HOURS Investigates in 'The Kidnapping of Jonelle Matthews'
by Sarah Jae Leiber - March 25, 2021

Correspondent Richard Schlesinger and 48 HOURS investigate the disappearance of Jonelle and how more than three decades later, one-time Idaho gubernatorial candidate Steven Dana Pankey became a person...
---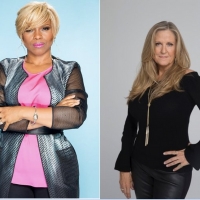 Relevé Entertainment Partners With Revelations Entertainment for HISTORY IN COLOR
by Sarah Jae Leiber - March 22, 2021

Each episode of HISTORY IN COLOR is directed by a leading African American icon and is their personal exploration of the lives of often-unknown people who blazed the trail for their career.
---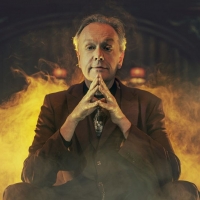 Live Theatre Returns To SoHo Playhouse This April With Todd Robbins's HAUNT QUEST
by Chloe Rabinowitz - March 19, 2021

SoHo Playhouse has announced the return of performer Todd Robbins to their theater with his new immersive experience, Haunt Quest. This will be the first live show staged at SoHo Playhouse since March...
---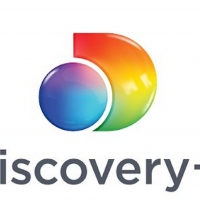 ID and PEOPLE Launch a New Season of PEOPLE MAGAZINE INVESTIGATES
by Sarah Jae Leiber - March 09, 2021

Featuring 12 all-new episodes, the new season of PEOPLE MAGAZINE INVESTIGATES premieres Monday, March 22 at 10/9c on Investigation Discovery. Episodes will also stream weekly on Mondays on discovery+....
---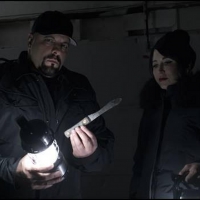 ED GEIN: THE REAL PSYCHO Debuts Friday, April 9
by Sarah Jae Leiber - March 05, 2021

Sixty years after Gein's arrest, documentary film producer and paranormal investigator Steve Shippy and world-renowned psychic medium Cindy Kaza travel to Gein's hometown in Plainfield, Wisconsin.
---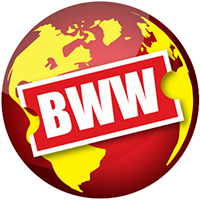 Studio 3 Arts Presents THE RIGHT TO RECORD
by A.A. Cristi - March 03, 2021

A new audio art work commissioned by Studio 3 Arts in Barking and Dagenham and created by sound artist Hannah Kemp-Welch has led to a commitment from the Government that will make a huge positive diff...
---
Current Shows on INVESTIGATION-DISCOVERY
Latest INVESTIGATION-DISCOVERY Tweets
10/18 @ 9:20 AM

DiscoveryID - 🎧 Need a NEW true crime podcast!? 🎧 Get ready for "Betrayal with Daryn Carp"! Listen to the trailer now and get new… https://t.co/1HnksGXAnC
Retweet | Reply | Original Link   
10/18 @ 7:30 AM

DiscoveryID - When a teenager is found savagely stabbed to death in her home, police hope a trail of blood found at the crime sce… https://t.co/SQSLI42FOS
Retweet | Reply | Original Link   
10/17 @ 7:08 PM

DiscoveryID - On the latest episode of #Unraveled 🎧: "Alexis and Billy investigate the surreal case of Brad Jennings, and the cir… https://t.co/M5xwIR1DDI
Retweet | Reply | Original Link   
10/17 @ 7:02 PM

DiscoveryID - Washington Redskins player Sean Taylor was murdered during a home invasion in 2007. He was only 24 years old. Le… https://t.co/z9Ggu0EpM3
Retweet | Reply | Original Link   
10/17 @ 2:23 PM

DiscoveryID - Washington Redskins player Sean Taylor was murdered during a home invasion in 2007. He was only 24-years-old. Le… https://t.co/x8o0SoCcYs
Retweet | Reply | Original Link   
10/16 @ 10:30 AM

DiscoveryID - Missouri Pair Allegedly Kidnapped Woman, Held Her Captive In Cage, Authorities Say https://t.co/B3z7zvoPrj https://t.co/33tczEanJR
Retweet | Reply | Original Link   
10/16 @ 8:01 AM

DiscoveryID - Ariel Castro kidnapped Michelle Knight, Amanda Berry, and Georgina "Gina" DeJesus in Cleveland, Ohio between 2002 a… https://t.co/Hoo3Js5WKQ
Retweet | Reply | Original Link   
10/15 @ 1:35 PM

DiscoveryID - Geologist Last Seen Leaving Remote Desert Worksite Remains Missing https://t.co/wPUri89Zn5 Daniel Robinson's Jeep… https://t.co/a7XkUDjymv
Retweet | Reply | Original Link   
10/15 @ 1:16 PM

DiscoveryID - Arizona Geologist Last Seen Leaving Remote Desert Worksite Remains Missing https://t.co/I5P16HbJnk Daniel Robinso… https://t.co/UtNzlKvmmm
Retweet | Reply | Original Link   
10/15 @ 11:56 AM

DiscoveryID - Florida Toddler Shoots Mom Dead, Dad Arrested For Manslaughter https://t.co/0LVdwhEJ1y A mother in Florida was fa… https://t.co/ZqWi8MSwJT
Retweet | Reply | Original Link   
10/15 @ 10:39 AM

DiscoveryID - .@john_walsh discusses Brian Laundrie's possible whereabouts in "Gabby Petito: ID Special Report." ⁠ ⁠ 🎥 Did you mi… https://t.co/NOrr7883rd
Retweet | Reply | Original Link   
10/15 @ 7:00 AM

DiscoveryID - Andrea Knabel's puzzling disappearance unearths new information regarding her past few months, leading loved ones t… https://t.co/T3i7M16yMs
Retweet | Reply | Original Link   
10/15 @ 5:59 AM

DiscoveryID - "Lhamo was a popular social media broadcaster...What [her followers] did not see was her battle to protect herself… https://t.co/kVRJs8HEt2
Retweet | Reply | Original Link   
10/15 @ 5:59 AM

DiscoveryID - "Lhamo was a popular social media broadcaster...What [her followers] did not see was her battle to protect herself… https://t.co/sbgCxUJWFm
Retweet | Reply | Original Link   
10/15 @ 5:15 AM

DiscoveryID - The behavior of Brittany Murphy's husband and mother after the star's death left us with more questions than answer… https://t.co/yLsfdTWgBN
Retweet | Reply | Original Link   
10/14 @ 11:58 AM

DiscoveryID - Bodycam footage released by the Lewiston Police Department in New York shows the moment an officer rescued a woman… https://t.co/tDdm0GM1e3
Retweet | Reply | Original Link   
10/13 @ 7:07 PM

DiscoveryID - We are hoping to spread the word through the US and beyond to help the @FBI find fugitive Michael Pratt. He has con… https://t.co/Gb23a0sP20
Retweet | Reply | Original Link   
10/13 @ 7:05 PM

DiscoveryID - Just a reminder about this Kentucky fugitive wanted for a 2013 murder. Patterson stands 5 feet 11 and at the time h… https://t.co/5qSLdgEDcT
Retweet | Reply | Original Link   
10/13 @ 7:00 PM

DiscoveryID - The @FBI was able to get a search warrant for Pratt's business. Supervisory Agent with the FBI, Renee Green said, i… https://t.co/zAEbR0OeWU
Retweet | Reply | Original Link   
10/13 @ 6:56 PM

DiscoveryID - Have you seen Alyssa Cantu? This is her official @MissingKids poster with more information --->… https://t.co/ebcOJvHsmO
Retweet | Reply | Original Link